Hydrogen storage slashes the cost of grid-connected green H2 production by nearly half, reports steel consortium
---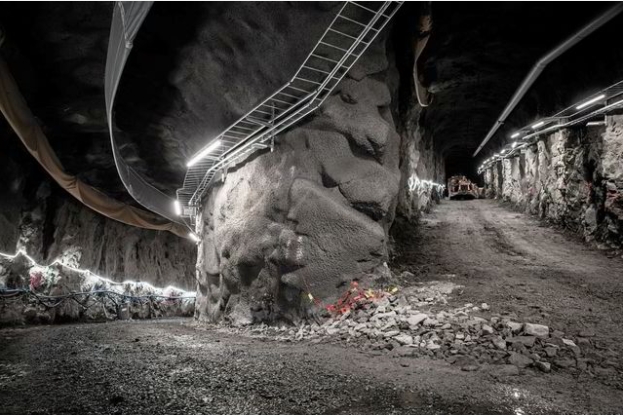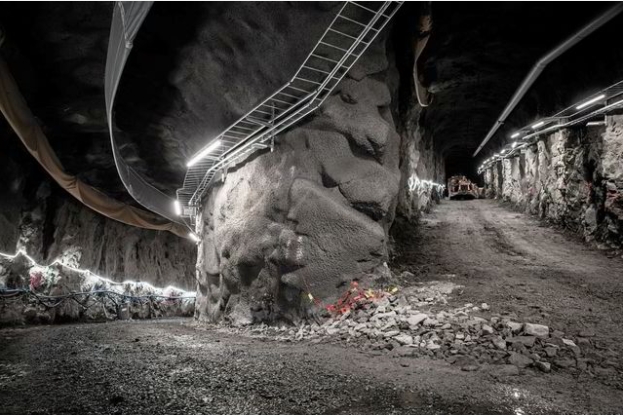 Swedish pilot project powered its electrolysers with day-ahead and spot electricity for a month — and paired it with cavern storage
The cost of green hydrogen production can be slashed by up to 40% by installing H2 storage on-site, a commercial power procurement test by Swedish green steel consortium Hybrit (Hydrogen Breakthrough Ironmaking Technology) has found.
Hybrit — a collaboration between Swedish utility Vattenfall, mining group LKAB and steel producer SSAB — powered it's 4.5MW of electrolysers at its Luleå H2 storage pilot project in northern Sweden with "fossil-free" electricity bought from the Nord Pool day-ahead and spot market for a month.
Consortium partner Vattenfall bid for 5MW of power daily, then sent a plan to Hybrit — which then sought to optimise H2 production to coincide with the lowest possible power prices, at times when demand was low or when weather-dependent electricity generation such as wind power was in good supply.
By using the project's underground storage facility, the partners were able to deliver hydrogen in a steady flow to SSAB, while also cutting costs by 25-40%, Hybrit reported.
"Despite the fact that Vattenfall optimised trading and operations against real electricity prices during a period with low price variations, the results were very good," said Marie Anheden, senior project manager at Hybrit. "By applying it in actual circumstances, we were able to follow in real time how much money was saved by using what was stored."
The 100-cubic-metre pilot facility, a steel-clad rock cavern, is capable of storing around 100MWh of electricity converted into green H2 pressurised up to 250 bar.
"The [storage cavern] design itself has proven to be well suited for rapid emptying and filling, interspersed by periods of less activity," Hybrit reported. "The latest effort to lower the price of hydrogen production used a simulation tool, a new optimisation model and the 100 cubic meter pilot hydrogen storage in Luleå."
It is not yet clear how the partners guaranteed the electricity was "fossil free", although it is possible that they bought guarantees of origin for each MWh.
Green hydrogen production is set to be governed by strict rules in the EU, that will mandate the use of monthly matching of electrolyser and power production if using grid power, and the use of "additional" electricity capacity less than three years old.
During the test, electricity prices varied between negative prices (-€2/MWh) and positive prices of over €71/MWh, Vattenfall told Hydrogen Insight, adding that this gap is relatively small.
By way of comparison, Nord Pool's system price for electricity today (Tuesday) is currently €34.08/MWh.
"It should be noted that the tests were carried out during August-September when the market was calm with low prices," a spokesperson for Vattenfall told Hydrogen Insight. "The electricity was bought on Nordpool's spot and intraday market. We expect greater fluctuations in the future."
Bigger fluctuations between power prices — brought about by seasonal demand surges and a deeper penetration of variable renewables in the power mix — could result in more opportunities for price arbitrage using energy storage.
The Nord Pool power market encompasses power supply from Norway, Sweden, Denmark, Finland and the Baltic states of Lithuania, Latvia and Estonia.
Hybrit's underground storage cavity, commissioned in summer 2022, is located adjacent to its direct-reduced iron (DRI) pilot plant, which is testing the use of green hydrogen to extract iron from ore, replacing the use of coke in a blast furnace.
It was funded by a joint investment of Skr200m ($18m) as well as a Skr52m investment from the Swedish government.
Ultimately the consortium partners plan to scale up the storage element of the project to 100,000–120,000 cubic metres, a facility capable of storing 100 GWh of electricity — enough to power a full-size steel mill's production for up to four days.
Tests at the pilot facility are expected to continue into next year.
Hybrit has plans to build a bigger DRI and green steel pilot project in Sweden, for which it has landed €143m of grants from the EU Innovation Fund.
The majority of the cash would be used to fund a DRI plant in Gällivare, northern Sweden, that would use 500MW of electrolysers. The remainder will be spent on two new electric-arc furnaces at SSAB's steel plant in Oxelösund, near Stockholm.
Source:HydrogenInsight