Investing in Green Future: Macquarie Backs Atlas Agro's Hydrogen-Based Fertilizer Plants
---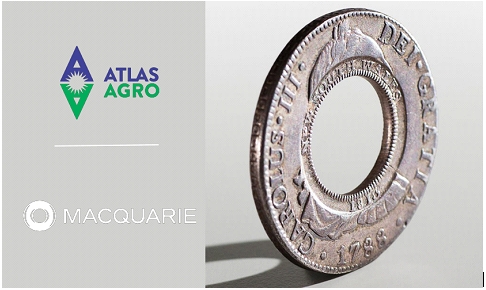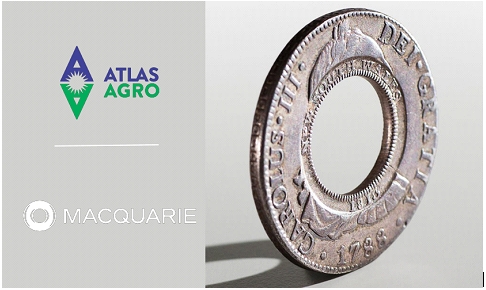 Macquarie Asset Management has closed an up to $US325 million investment in Atlas Agro Holding AG (Atlas Agro) and affiliated project entities via the Macquarie GIG Energy Transition Solutions (MGETS) fund.

Atlas Agro is building industrial scale green nitrogen fertilizer plants in the United States and Latin America which will utilize green hydrogen in its production process, in lieu of conventional nitrogen fertilizer production utilizing fossil fuels. Atlas Agro's innovative business model will seek to produce competitive carbon-free nitrate fertilizers locally in agricultural regions, thereby displacing imported products with a significant carbon footprint from both production and transportation.

"Atlas Agro has a highly experienced management team with strong credentials and expertise in developing, building and operating fertilizer plants with a reduced environmental impact," said William Demas, Americas Head, Macquarie Asset Management Green Investments. "We look forward to working with the company to fulfil our shared vision to help drive the next phase of energy transition."

"Macquarie Asset Management, with their experience in projects and infrastructure, ability to initiate support investments with a wide range of expertise and their ambition to accelerate decarbonization of hard-to-abate-industries, is an ideal partner for us as we approach construction of our first plants in the United States," added Petter Østbø, CEO of Atlas Agro.

The investment is a significant step towards enabling Atlas Agro's expansion across the Americas and globally. It is expected to assist the company in realizing its vision of providing a sustainable alternative to conventional fossil-fuel based fertilizer products, which contribute heavily to greenhouse gas (GHG) emissions. Atlas Agro is aligned with Macquarie Asset Management's next phase of energy transition thesis in the US, with green hydrogen being used as a feedstock rather than as an energy carrier.

SpareBank 1 Markets AS acted as financial advisor and Homburger AG served as legal counsel to Atlas Agro. Allen & Overy LLP served as legal counsel to Macquarie Asset Management.

About Atlas Agro

Atlas Agro is a leading green nitrogen fertilizer company headquarted in Zug, Switzerland. The company is dedicated to the development, construction and operation of green nitrate fertilizer plants to decarbonise and boost the efficiency of global agriculture.

Other than Macquarie Bank Limited ABN 46 008 583 542 ("Macquarie Bank"), any Macquarie Group entity noted in this press release is not an authorised deposit-taking institution for the purposes of the Banking Act 1959 (Commonwealth of Australia). The obligations of these other Macquarie Group entities do not represent deposits or other liabilities of Macquarie Bank. Macquarie Bank does not guarantee or otherwise provide assurance in respect of the obligations of these other Macquarie Group entities. In addition, if this document relates to an investment, (a) the investor is subject to\ investment risk including possible delays in repayment and loss of income and principal invested and (b) none of Macquarie Bank or any other Macquarie Group entity guarantees any particular rate of return on or the performance of the investment, nor do they guarantee repayment of capital in respect of the investment.
Source:Atlas Agro