Regulators investigate 'potentially misleading' Worcester Bosch claims about 'hydrogen-blend-ready' boilers
---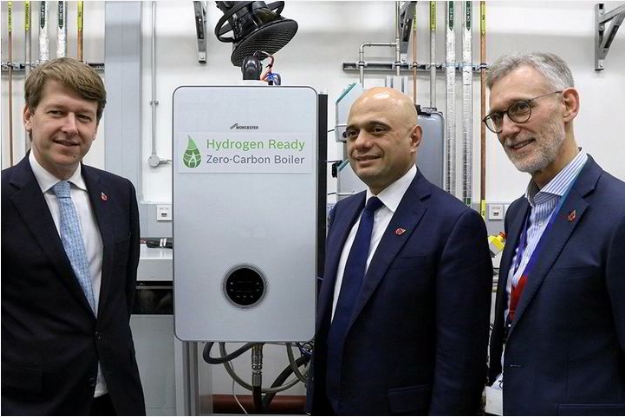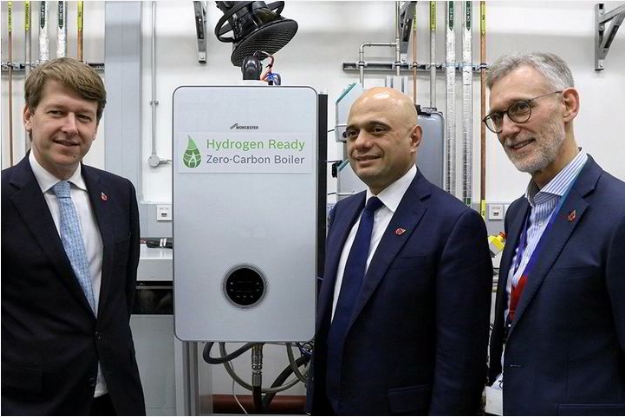 UK's Competition and Markets Authority also issues written warnings to 12 companies
Regulators in the UK have launched a formal investigation into the hydrogen-related marketing tactics of German-owned boiler manufacturer Worcester-Bosch — including a close look at whether the company is providing its customers with "confusing or inaccurate green claims" about its so-called "hydrogen-blend-ready boilers".
In particular the Competition and Markets Authority (CMA) will consider whether the labelling on the company's gas boilers could mislead consumers into buying products thinking they are more environmentally friendly than they are.
The investigation, launched today (Tuesday), will seek to determine whether the label on Worcester-Bosch products could mislead or customers into believing that a "hydrogen-blend-ready" boiler is a different product than a conventional gas boiler, and whether the company has falsely suggested that it would reduce a household carbon footprint.
Some boiler manufacturers are leaning heavily on the UK government's proposal — as yet unconfirmed — to blend up to 20% of hydrogen into the gas network at some point in the future.
But in reality, gas boilers in the UK have routinely tested to operate on blends of 23% H2 since the 1990s, which means that a "hydrogen-blend-ready" boiler is exactly the same as conventional gas products — and has exactly the same carbon footprint.
The CMA investigation will also consider whether information supplied by Worcester-Bosch would lead customers to believe the UK government has already made a decision to press ahead with H2-fuelled domestic heating.
In fact, Whitehall, which is not scheduled to reach a decision until 2026, has indicated a diminishing enthusiasm for hydrogen heating.
Despite this, as recently as last month boiler suppliers in the UK were caught by investigators at Sky News and Open Democracy misleading customers about the likelihood and costs of using green hydrogen to heat their homes in the future, in an apparent attempt to sell more gas boilers.
Richard Lowes, from the Regulatory Assistance Project, an independent global non-profit that advises governments on energy policy, last month called on the CMA to launch an investigation into the UK's boiler manufacturers.
Following the news of the CMA's investigation into Worcester Bosch, he said in a LinkedIn post today: "For years, many of us have been calling out the greenwashing and climate delay dangers of hydrogen for heating while the gas companies and their trade bodies have called us activists, vested interests and personally attacked us and scientific research."
"Karma [is] winning today."
In addition to the Worcester Bosch investigation — which the CMA emphasised is still in its initial stages — the regulator has issued written warnings to 12 companies, following a review of their marketing material.
The letters warn that the companies might be in breach of consumer law, and remind them of their legal obligations.
It is not clear why Worcester Bosch has been singled out in particular.
"We are in receipt of notice of investigation from the CMA and are assisting them in full with provision of information as requested," a spokesperson for Worcester Bosch said in a statement.
The investigation comes a few months after the CMA raised the alarm over "greenwash" in boiler manufacturers' "hydrogen-ready" and "hydrogen-blend-ready" labelling.
Although "hydrogen-ready" boilers also run on fossil gas, unlike "hydrogen-blend-ready" boilers, they are designed to be switched over to operate on 100% hydrogen in future.
Source:HydrogenInsight