Department of Energy Awards Argonne National Laboratory and Partners up to $1 Billion to Launch Clean Hydrogen Hub in the Midwest
---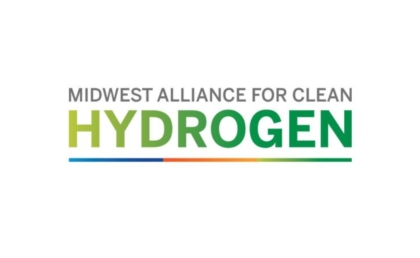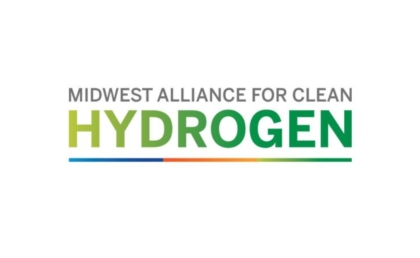 Department of Energy Awards Argonne National Laboratory and Partners up to $1 Billion to Launch Clean Hydrogen Hub in the Midwest.
The U.S. Department of Energy's (DOE) Argonne National Laboratory is one of over 70 partners that have banded together to launch a regional clean-hydrogen hub (H2Hubs) in the Midwest. The partnership, the Midwest Alliance for Clean Hydrogen (MachH2), has been awarded up to $1 billion in funding from the DOE to accelerate the production and use of clean hydrogen.
The hub will build the foundation for a new, clean-hydrogen economy. When up and running, the hub will be a central part of a national clean-hydrogen network that will support communities by providing clean-energy investments, well-paying jobs and improved energy security. The hub anticipates creating 13,600 direct jobs – 12,100 in construction jobs and 1,500 permanent jobs.
MachH2 is one of seven Regional Clean Hydrogen Hubs that have been awarded by DOE as part of this announcement.
The key driver behind the hydrogen hubs is to reduce CO2 emissions by replacing the use of fossil fuels with clean hydrogen in industries such as steel, ammonia, oil refining and transportation, which are hard to decarbonize by any other means.
Paul Kearns, Argonne Director, said:
MachH2 brings together government, industry, academia, and non-profits for the development of a Midwest hydrogen economy.
"Argonne looks forward to contributing to this regional partnership, leveraging our laboratory's scientific and engineering leadership for a clean-energy future."
The hub includes two DOE national labs, dozens of companies, numerous universities and multiple non-profits. Together, they will work on projects that advance hydrogen production, storage, transportation and use. The hub will also address environmental justice issues in the Midwest by providing education, job-training programs and entrepreneurial support in disadvantaged communities and those struck by the loss of manufacturing jobs.
Most of the hub's projects will be based in Illinois, Indiana and Michigan. However, partners across the Midwest will work on projects that bring clean hydrogen to their communities. With a central location and access to various green-energy options, the Midwest is a logical choice to create a new, clean-hydrogen hub.
Clean hydrogen provides the opportunity to reduce CO2 emissions in industries such as steel, ammonia, cement and oil refining – as well as in the transportation sector – by replacing the use of fossil fuels with clean hydrogen.
Argonne's technical contributions to MachH2 will focus on two areas: lifecycle assessment and techno-economic analysis.
Source:HydrogenCentral