China's first hydrogen powered ship makes maiden voyage in Central China Hubei
---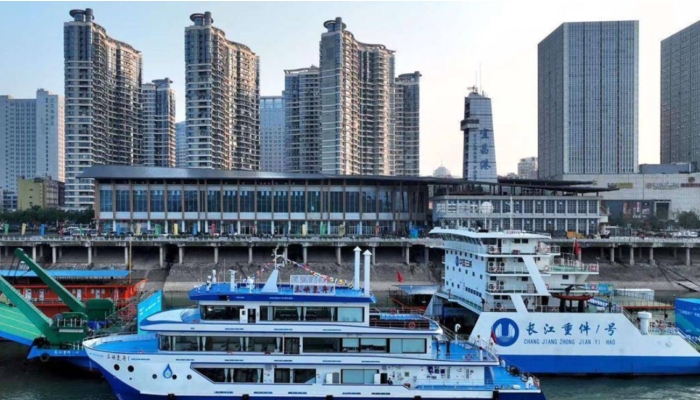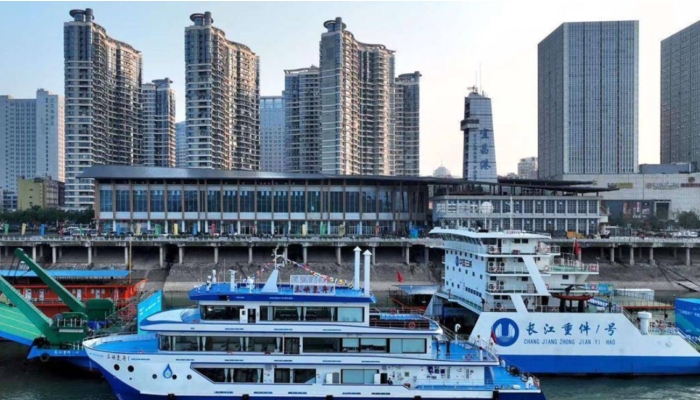 China's first hydrogen powered ship makes maiden voyage in Central China Hubei.
China's first hydrogen-powered ship completed its maiden voyage on the Yangtze River in Yichang, Central China's Hubei Province on Wednesday, a breakthrough in the application of hydrogen fuel cell technology in inland waterway vessels.
Named Three Gorges Hydrogen Boat No.1, the vessel has a maximum range of 200 kilometers, and it is powered by a 500-kilowatt hydrogen fuel cell. It will be used for transportation, inspection and emergency response in the Three Gorges reservoir area and between the Three Gorges-Gezhouba dams.
Compared with traditional fossil fuel-powered vessels, the ship is expected to replace 103.16 tons of fuel oil and reduce carbon dioxide emissions by 343.67 tons each year.
The first operational voyage opened the hydrogen era of Yangtze River shipping. Liu Liang, director of the administration of navigational affairs on the Yangtze River under the Ministry of Transport, said that in recent years, the administration has continuously promoted green shipping, and the launch of new-energy ships strongly boosted the green transformation of Yangtze River shipping.
The success of the inaugural voyage is significant in accelerating the green and low-carbon development of inland navigation, and it is a vivid example of the new development concept and implementation of carbon neutrality goals, experts noted.
Last year, the world's purely battery-powered vessel with the largest battery capacity, cruise ship Yangtze Three Gorges 1, made its maiden voyage in the same region.
Over the past year, the cruise ship has carried more than 130,000 tourists, with total electricity consumption of more than 900,000 kilowatt hours, reducing carbon dioxide emissions by more than 700 tons.
Source:HydrogenCentral