High-tech company XINTC raises new financing for further scale-up of green hydrogen electrolysers
---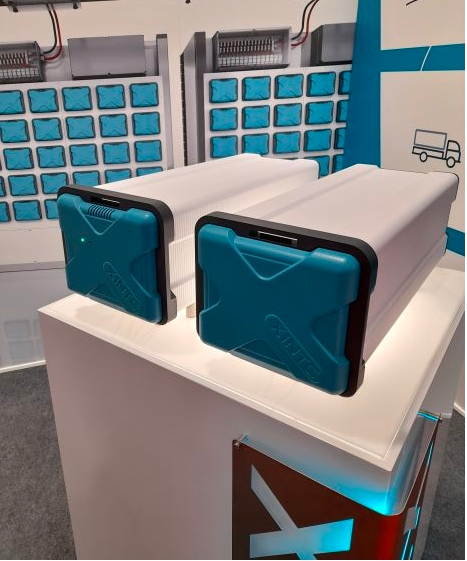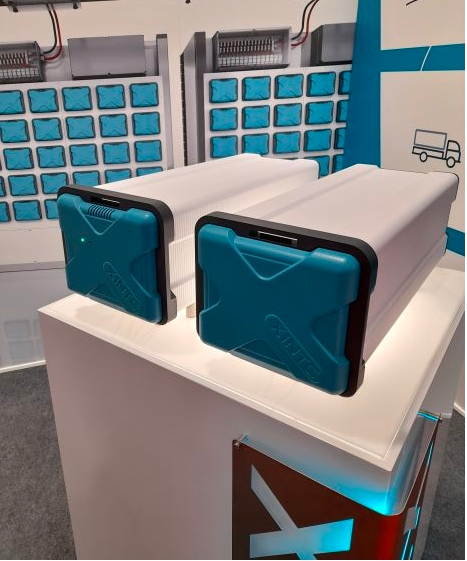 High-tech company XINTC raises new financing for further scale-up of green hydrogen electrolysers.
XINTC from Eerbeek develops and builds scalable, modular electrolysers for the production of green hydrogen. Green hydrogen can serve as a sustainable fuel for heavy transport or industrial processes in the middle segment of the global market. XINTC's electrolysers are designed to achieve maximum efficiency from sun and wind as an energy source. The innovative company recently successfully completed a new financing round. Oost NL was able to contribute to this through the ION+2 innovation fund.
Electrolysis is a technology in which water is split into hydrogen gas and oxygen gas using electrical energy. XINTC mainly focuses on the production of green hydrogen, where the electrical energy comes from sustainable (renewable) energy sources.
Modular system suitable for wind and solar energy

Unique to the XINTC electrolyser is that it is made entirely of plastic, contains no critical materials and can handle the dynamic nature of solar and wind energy excellently. The XINTC electrolyser is of the 'multi-core' type, which means that multiple gas modules work together to ensure the conversion of electrical current to hydrogen molecules takes place as efficiently and sustainably as possible.
Wilko van Kampen, CEO of XINTC:
With a fluctuating power supply, smart software ensures that hydrogen production always takes place under the most favorable system conditions. In fact, the electrolyser 'dances' with the changing power supply.
"Furthermore, the capacity of the electrolyser can easily be expanded by adding additional system modules. But the gas purity, power source and output pressure can also always be adjusted by adding additional system components. All parts of the XINTC electrolyser are standardized components that allow you to put together an installation that exactly meets the customer's requirements; they're like LEGO blocks."
In addition, XINTC's electrolysers have the advantage that they can be installed anywhere in the world, Van Kampen explains: "With our systems you produce hydrogen decentrally, in contrast to existing electrolysers that often produce hydrogen at a central location and depend on their performance have a constant energy supply." The hydrogen produced can then be used as a clean energy carrier for heavy transport, such as trucks, buses, ships and trains, but also as an emission-free fuel or raw material for industry.
New investors make further scale-up possible

Rick Mintjes, Energy investment manager at Oost NL:
XINTC has a promising technology that is in high demand. Hydrogen is one of the most important energy carriers to make polluting industry and heavy transport more sustainable.

(East) Netherlands occupies a strong position when it comes to hydrogen
To continue to maintain that leading position, it is important to invest in innovative technologies." Oost NL is the fund manager of ION+2, a fund for innovative entrepreneurs in the provinces of Gelderland and Overijssel. The resources of the ION+2 Fund come from the European Union's REACT-EU programme.
In addition to ION+2, a consortium led by the Goeie Grutten Impactfonds is also co-financing this financing round, as are two new private investors. One of the private investors comes from the Business Angel Network of Oost NL. "For us, this new financing is confirmation that we are on the right track. With the money we can continue the current development, scale up our production facility and give further impetus to commercial projects, at home and abroad," says Van Kampen.
Ecosystem for innovations in energy storage

In the East of the Netherlands, various innovative companies are working on the future with hydrogen. Oost NL supports XINTC by bringing the company into contact with relevant parties. The company previously received a voucher from De Groeiversneller Energie, which was used to calculate a business case for a pilot at a solar park run by greenhouse horticulture entrepreneurs. The Energy Growth Accelerator is an initiative of the province of Gelderland to accelerate the transition from the use of fossil fuels to sustainable energy. In addition, last year the company was able to participate in the European STEPS program for innovations in energy storage.
Source:HydrogenCentral