Toyota – Participating in Dakar 2024 to Develop Small Hydrogen Engines
---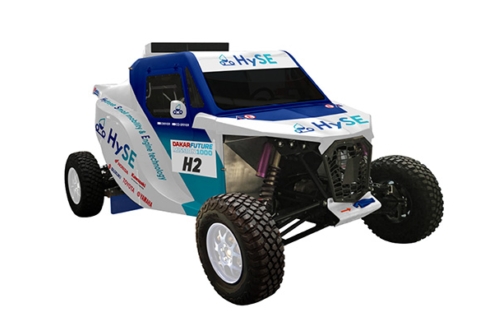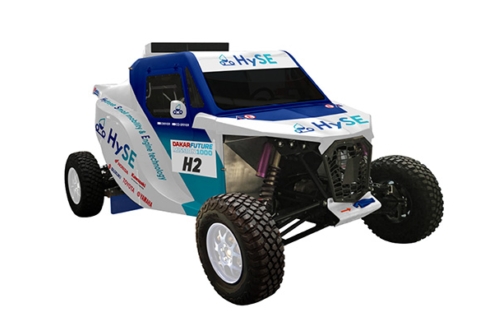 Toyota – Participating in Dakar 2024 to Develop Small Hydrogen Engines.
The HySE (Hydrogen Small mobility & Engine technology) research association will enter our hydrogen engine vehicle, the HySE-X1, in the "Mission 1000" Challenge of the "Dakar 2024" (Dakar Rally*1) set to be held in Saudi Arabia from January 5 to 19, 2024.
Mission 1000 is a new part of the Dakar Future Program, an effort aimed at urging automakers to develop next-generation carbon-neutral powertrain technologies like hydrogen engines and electric or biofuel hybrids. HySE's entry in Mission 1000 will be the hydrogen engine-equipped HySE-X1. It will be driven in some of the harshest environmental conditions in what is considered the world's toughest motorsport, providing an excellent opportunity to study how the hydrogen engine will perform in such conditions. This will allow us to easily identify potential issues with small mobility*2 that are yet unknown, and to accelerate the establishment of baseline hydrogen engine technology. In addition, by participating in the world-renowned Dakar Rally, we can promote HySE's presence and initiatives, thereby working to further build a global and cross-industry network for the realization of compact hydrogen mobility.
The HySE-X1 that will contest the event is based around a chassis built by HySE partner company Overdrive Racing (Belgium)*3 with a modified layout to accommodate a hydrogen fuel tank and fuel supply system. Powering it is the hydrogen-powered-engine for motorcycles that HySE is currently using in our research activities. Hydrogen refueling and maintenance will be performed by Overdrive Racing.
HySE also plans to exhibit a mockup of the HySE-X1 at the Motorsports Program booth at the Japan Mobility Show 2023*4 that will be held at Tokyo Big Sight (Ariake, Koto City, Tokyo).
As an association aiming to achieve a carbon-neutral society, HySE has been researching small hydrogen engines and we plan to continue doing so alongside our partner companies, working together to carry out research toward implementing and popularizing small hydrogen engines.
Kenji Komatsu, Chairman of HySE and Executive Officer of Technical Research & Development Center, Yamaha Motor Co., Ltd., comments,
We have decided to participate in the Dakar Rally, which we know has a rich history and tradition.
"Our main reason for participating is to give us the chance to communicate the results of our research in a way that's easy to understand. Also, by participating in the event, we can identify potential issues and refine our technology to solve the technical themes required for the establishment of hydrogen small mobilities as soon as possible. We hope everyone will look for us there and cheer us on!"
Source:HydrogenCentral