'World first' | Ship with hydrogen-powered two-stroke engine gets technical green light
---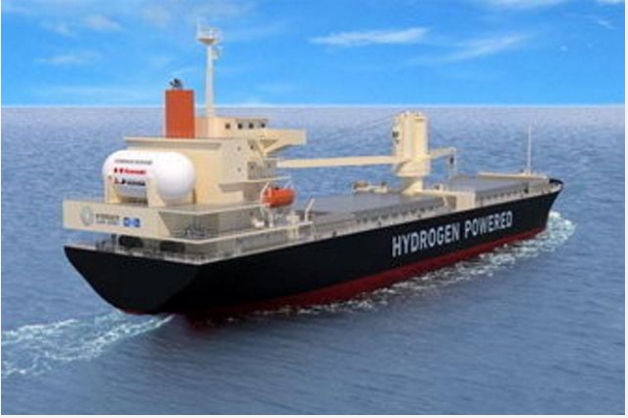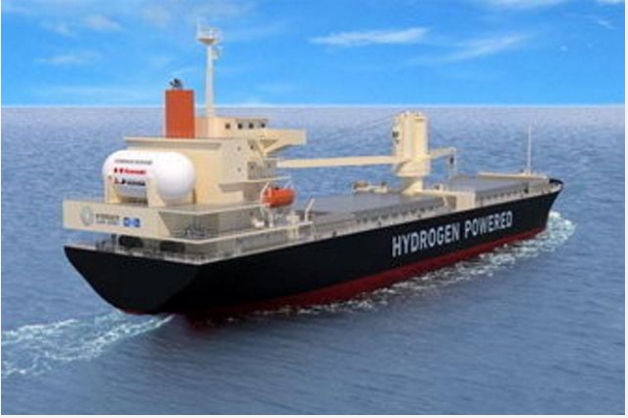 Two-year demonstration to commence in 2027, with subsidies from Japanese government
The design for a ship with a two-stroke liquefied hydrogen-fuelled engine has been given the technical nod, paving the way for the world's first demonstration of the technology in 2027 — despite a growing consensus that pure H2 is unlikely to play a major role as a shipping fuel.
Nevertheless, a consortium of Japanese firms comprising two Mitsui-owned shipping companies, engineering outfits Kawasaki Heavy Industries and Japan Engine Corporation (J-ENG), and Onomichi Dockyard submitted the design to Japanese classification society ClassNK, which has now given the concept approval in principle (AiP).
"This is the world's first AiP certification for a ship equipped with a large low-speed two-stroke hydrogen-fuelled engine as the main propulsion engine," ClassNK noted.
The consortium will now build and demonstrate the vessel for two years, starting in 2027, with the help of funds from the Japanese government's Green Innovation Fund (GIF), which has a programme dedicated to the development of hydrogen-powered engines for shipping.
The J-ENG-built liquefied hydrogen (LH2) engine and Kawasaki's hydrogen fuel-supply system will be fitted to the Mitsui vessel by Onomichi Dockyard by the end of 2026.
It is not clear how much the demonstration will cost, or what proportion is being paid for by the Japanese government.
The GIF has already handed out around ¥800bn ($5.7bn) subsidising hydrogen-related technology and earlier this year Tokyo announced plans to plough around $100bn into developing an H2 supply chain.
The news of the AiP comes as shipping firm Exmar announced the go-ahead what are likely to be the world's first ammonia-powered ships, and as Maersk gears up for delivery of its first methanol vessels in 2024, amid the growing acceptance that pure hydrogen is too expensive and complex to use as a shipping fuel.
Ammonia and methanol —usually made with hydrogen — have been touted as the most likely low-carbon shipping fuels of the future.
Last year shipping standards firm DNV ruled out pure hydrogen — eithe compressed or liquefied — as a future long-distance shipping fuel, noting that it will play barely any role at all in the 2050 maritime fuel mix.
Liquid hydrogen requires cryogenic temperatures of below minus 253°C, making it difficult to handle and store at sea.
And compressed and liquid hydrogen have poor volumetric energy density of 1.2kWh and 2.4kWh per litre, respectively, meaning that huge storage tanks would be required to ship and burn it over long distances, in a setting where space is at a premium.
Source:HydrogenInsight