Wrightbus secures order for 12 zero-emission hydrogen buses with German firm
---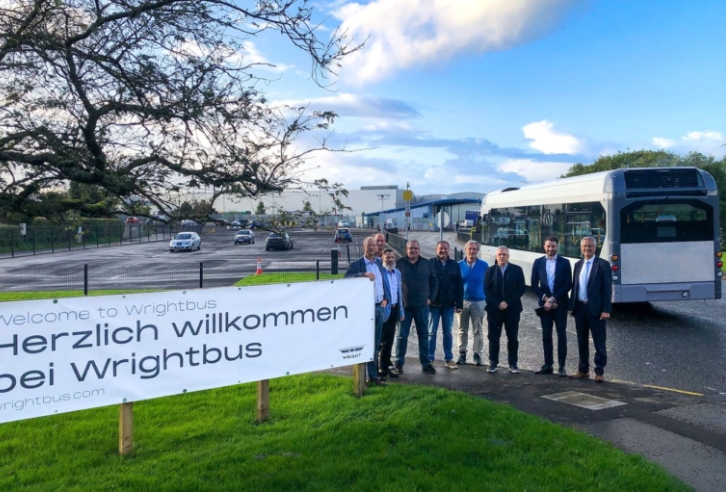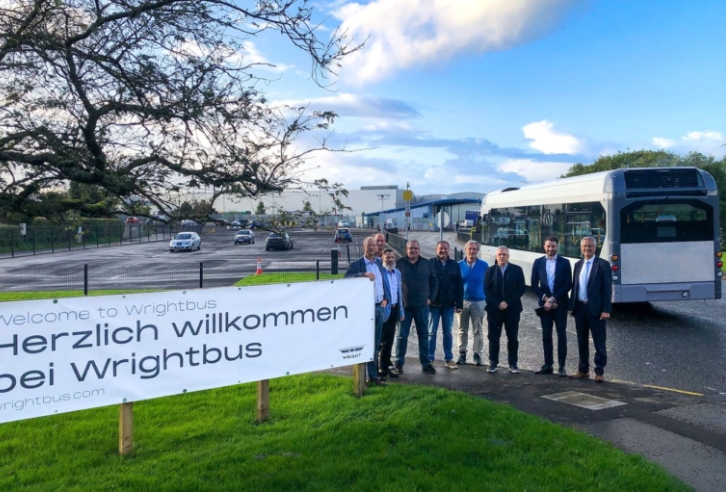 Wrightbus secures order for 12 zero-emission hydrogen buses with German firm.
Ballymena bus manufacturer Wrightbus has secured an order for 12 single deck zero-emission hydrogen buses, it has been announced.
The recent order by the German-based bus operator West Verkehr will see the company deliver a dozen Kite Hydroliners following a Europe-wide tender process.
The buses will be rolled out across Geilenkirchen, a town near the border with Netherlands.
The order is a significant one for the company as it continues to break into the global sustainable transport market. In the summer the Co Antrim firm announced that it was engaged in five major global tenders and had plans for a new hydrogen hub.
Last month it was revealed that the firm had signed a deal to provide up to 150 hydrogen buses for the site of the Sizewell C nuclear power station in Suffolk.
This will be the second German deal for the company, which last year signed a deal with German Bus operator Regionalverkehr Köln GmbH (RVK) to supply up to 60 Kite Hydroliner single deck buses.
The new buses will be manufactured at Wrightbus's headquarters in Ballymena. The manufacturer which currently employs over 1,200 people is planning to double its workforce by 2026.
Jean-Marc Gales, chief executive of Wrightbus, said:
We are delighted to be partnering with West Verkehr to put more zero-emission hydrogen buses on the streets of Germany. For Wrightbus, hydrogen represents a once-in-a-lifetime opportunity to get ahead in the large-scale manufacturing of a technology that will be in demand across the world.
"This is another significant deal for us and is further evidence of the leading role we are playing on the global stage in tackling climate change through sustainable transport."
"The introduction of the new Kite Hydroliner will help to prevent even more carbon from being released and it's fantastic to see West Verkehr taking this vital and progressive step to decarbonise public transport."
"This order is further recognition of Wrightbus as a leader in the sector, which is hugely gratifying and a testament to the reputation we have built up".
The company was rescued from administration just three years ago by JCB heir Jo Bamford.
Udo Winkens, Managing Director of West Verkehr, said:
With the purchase of the 12 hydrogen-powered vehicles, we are taking an important step towards converting the West's bus fleet to emission-free drives.
"We were able to convince ourselves on site that we have found an innovative and powerful partner in Wrightbus".
Wrightbus is behind the world's first hydrogen double deck, the StreetDeck Hydroliner. The bus was launched in 2020 in Aberdeen, with the fleet entering passenger service in January 2021.
It is also behind the world's most efficient double-deck electric bus – the Streetdeck Electroliner – as well as single-deck battery electric and hydrogen electric buses.
It is the only manufacturer in Europe to offer a complete suite of zero-emission buses, with both battery electric and hydrogen fuel cell single and double decks.
Source:HydrogenCentral