Greenalia and P2X-Europe request their project Breogan, a game-changing PtL project producing CO2-neutral eFuels and green hydrogen in Galicia, to be classified a Priority Business Initiative
---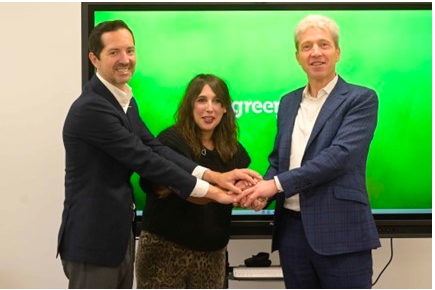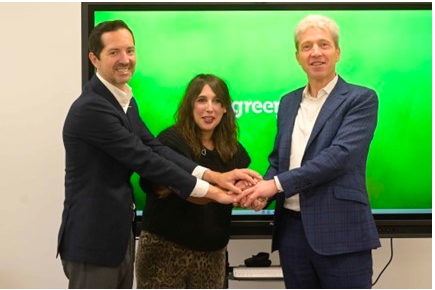 Greenalia and P2X-Europe request their project Breogan, a game-changing PtL project producing CO2-neutral eFuels and green hydrogen in Galicia, to be classified a Priority Business Initiative.
P2X-Europe (P2X) and Greenalia (GRN) have formally committed to enter the next planning phase in their partnership, which is set to redefine the future of sustainable energy in a groundbreaking collaboration for the construction of an innovative industrial Power-to-Liquid (PtL) plant in Galicia. This cutting-edge facility will produce synthetic hydrocarbons at large scale, ushering in a new era of carbon-neutral production and climate action. The refined products, such as eSAF, eDiesel, and specialty chemicals like eWaxes, are poised to revolutionise the aviation, transport, and chemical industries. P2X, a global leader in PtL technology and a joint venture of H&R and Mabanaft, had joined forces in May 2023 with Greenalia, a Spanish independent power producer, to create an unprecedented PtL project.
As Breogan is of utmost regional economic interest, the two project partners presented the project to the Regional Minister of Economy, Industry and Innovation, María Jesús Lorenzana Somoza from Xunta de Galicia, at the previewed production site in Curtis-Teixeiro industrial area. Project Breogan is well-positioned to become a Priority Business Initiative (PBI) recognised by the Xunta, since it exemplifies the commitment to sustainability and innovation that will lead us into a carbon-neutral future. The partnership's meeting with the Xunta underscores their dedication to involving local stakeholders in the project's development and it's aligning with the regional government's ecological and economic goals. The Regional Minister of Economy, Industry and Innovation, María Jesús Lorenzana Somoza, considers "the alliance of Greenalia and P2X-Europe a win-win situation for all" and the project to be "fundamental for the development of Galicia."
Project Breogan is designed to produce 20,000 tonnes/year of synthetic crude, requiring 70,000 tonnes/year of biogenic CO2 captured from Greenalia's biogenic feedstock-based production facility. This innovative approach will reduce greenhouse gas emissions by up to 95%. By integrating biogenic carbon and green hydrogen from renewable sources, the project paves the way to gradually replace conventional fossil crudes in key sectors.
Detlev Woesten, CEO of P2X-Europe, summarises:
We are very pleased to see the ongoing commitment from this German-Spanish partnership that has eventually led to a more robust agreement for project Breogan. The production of synthetic products guarantees the supply of CO2 neutral crude to P2X's parent companies Mabanaft and H&R Group, ready to be refined for their respective market needs.
Manuel García, CEO of Greenalia, added:
We welcome this very ambitious commitment to the decarbonisation of the economy in Galicia, which will also generate a highly innovative ecosystem in the area, stressed.
"we are facing a driving project that will generate quality employment, collaborate with the protection of the environment and require significant investment that will have an economic impact on this eminently rural environment."
This milestone initiative promises to set a benchmark in the production and commercialisation of synthetic fuels, making Galicia a beacon of sustainability that extends its influence across Europe. The production of green hydrogen, synthetic hydrocarbons, and eFuels is a significant step toward strategic energy autonomy for Galicia, Spain, and Europe as a whole.
Source:HydrogenCentral