NETL And Partners Win Hydrogen Hub Investments
---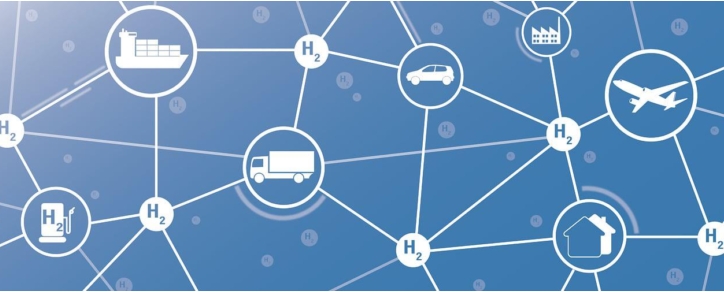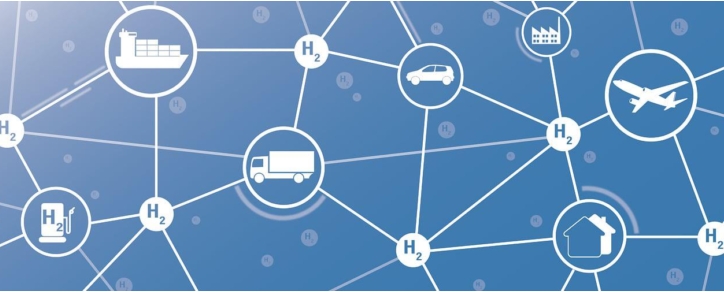 NETL And Partners Win Hydrogen Hub Investments.
NETL is a partner with major industry groups on three regional hydrogen hub projects selected by the U.S. Department of Energy (DOE) to accelerate the commercial-scale deployment of low-cost, clean hydrogen — a valuable energy product that can be produced with zero or near-zero carbon emissions and is crucial to meeting clean energy goals.
Funded by the Bipartisan Infrastructure Law (BIL), the hubs will accelerate the commercial-scale deployment of clean hydrogen and help to generate clean, dispatchable power, create a new form of energy storage, and decarbonize heavy industry and transportation. DOE announced funding for seven total regional hubs.
NETL Acting Director Sean Plasynski noted the strong alignment of NETL's research capabilities with the needs of the hydrogen hubs. "The technical expertise and strategic insight of NETL's research team has been instrumental in advancing the hydrogen hub projects. In particular, our systems analysis and engineering capabilities are valuable in characterizing hydrogen costs, market impacts, and associated emissions reductions across the proposed hubs."
Plasynski, said:
The projects are expected to bring several benefits to the regions they serve.
"We look forward to continuing this successful collaboration with our partner organizations, which we anticipate will result in new investments, high-paying jobs, and public-private partnerships that will create a network for hydrogen manufacturing, production, and use across America,"
NETL is partnering on three of the seven Regional Clean Hydrogen Hubs that were selected for funding:
Appalachian Hydrogen Hub (Appalachian Regional Clean Hydrogen Hub (ARCH2); West Virginia, Ohio, Pennsylvania) — The Appalachian Hydrogen Hub will use the region's ample access to low-cost natural gas to produce low-cost clean hydrogen and permanently store the associated carbon emissions. The strategic location of this hub and the development of hydrogen pipelines, multiple hydrogen fueling stations, and permanent CO2 storage also have the potential to drive down the cost of hydrogen distribution and storage. The Appalachian Hydrogen Hub is anticipated to bring quality job opportunities to workers in coal communities and create more than 21,000 direct jobs — including more than 18,000 in construction and more than 3,000 permanent jobs, helping ensure the Appalachian community benefits from the development and operation of the hub. (Amount: up to $925 million)
Gulf Coast Hydrogen Hub (HyVelocity H2Hub; Texas) — The Gulf Coast Hydrogen Hub will be centered in the Houston region. It will help kickstart the clean hydrogen economy with its plans for large-scale hydrogen production using both natural gas with carbon capture and renewables-powered electrolysis, using the Gulf Coast region's abundant renewable energy and natural gas supply to drive down the cost of hydrogen — a crucial step to achieving market liftoff. This hub is expected to create approximately 45,000 direct jobs — 35,000 in construction jobs and 10,000 permanent jobs. (Amount: up to $1.2 billion)
Heartland Hydrogen Hub (Minnesota, North Dakota, South Dakota) — The Heartland Hydrogen Hub will use the region's abundant energy resources to help decarbonize the agricultural sector's production of fertilizer, decrease the regional cost of clean hydrogen, and advance the use of clean hydrogen in electric generation and for cold climate space heating. It also plans to offer unique opportunities of equity ownership to tribal communities through an equity partnership and to local farmers and farmer co-ops through a private sector partnership that will allow local farmers to receive more competitive pricing for clean fertilizer. The Heartland Hydrogen Hub anticipates creating up to 3,880 direct jobs — 3,067 in construction jobs and 703 permanent jobs. (Amount: up to $925 million)
NETL is a U.S. Department of Energy national laboratory that drives innovation and delivers technological solutions for an environmentally sustainable and prosperous energy future. By leveraging its world-class talent and research facilities, NETL is ensuring affordable, abundant and reliable energy that drives a robust economy and national security, while developing technologies to manage carbon across the full life cycle, enabling environmental sustainability for all Americans.
Source:HydrogenCentral