'Paper electrolysers' | Nel CEO disputes analyst claims of looming overcapacity problem for green hydrogen
---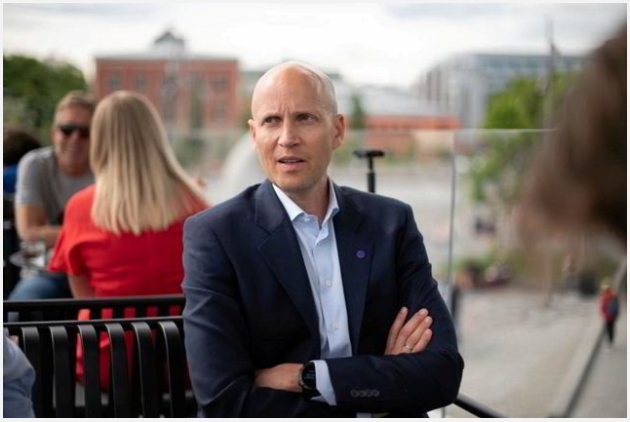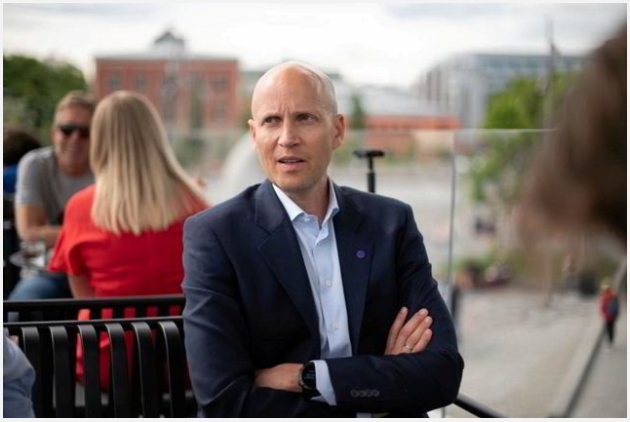 Decision on when to build 4GW factory in Michigan will hinge on firm orders exceeding current capacity in US and Europe
The CEO of Norwegian electrolyser manufacturer Nel, Håkon Volldal, has pushed back on analyst warnings that the green hydrogen industry faces a looming mismatch between electrolyser manufacturing capacity and the scale of equipment that will actually be installed in the short term.
"We see the analyst reports come out with estimates for how many gigawatts that are available, and… some clients also believe that it's easy to source electrolysers," Volldal told a third-quarter earning call. But he argued that there is "a big difference between PowerPoint capacity and real electrolyser production capacity".
"You might not be running full shifts, you might not get 100% quality, you might not have 100% availability on the equipment. Usually, the actual output is far less than the nameplate capacity, and the analysts don't correct for that," he said.
Additionally, Volldal cited that electrolyser manufacturers also depend on component suppliers that may not themselves have the capacity to supply gigafactories. "The value chain has to mature, you need your suppliers to grow with you, and we see that a lot of the actual factories are empty because they're not supplied with the needed parts to produce."
"There's also a substantial difference between companies that have proven and bankable technology, and those who don't," he added.
"It doesn't matter if you can produce two or three or four or five GW of something that doesn't work. And I think as a consequence of this, a substantial number of claimed electrolyser technology providers will likely not survive in this environment."
Although the Norwegian electrolyser company has secured $50m in government support for a 4GW factory in Michigan — with an applications for an extra $125m in state and federal subsidies awaiting approval — Volldal confirmed that a decision on when the plant will be built will hinge on securing firm orders beyond its current 1GW capacity in Norway and 500MW capacity in Wallingford, Connecticut first.
"For us to do something in Michigan, we first need to utilise the capacity that we are building now. It doesn't make sense to build another factory in Michigan and run our current facilities with the utilisation rate at 60[%], 70%," he said.
For example, a single GW order would fully book capacity in Norway, with any further GW-scale orders in the US justifying additional capacity to be built.
"We will not invest a lot of capital upfront and wait for the orders, I think we will like to see the orders materialise before we invest, and that's why we don't give an exact schedule for when we start the construction work," he cautioned.
Volldal also suggested that while Nel had only been a member of one application for the Regional Clean Hydrogen Hubs programme, which was ultimately not selected as one of the seven to receive $7bn of federal funding, few hubs had chosen an exclusive electrolyser supplier.
"Even if Nel wasn't included in the actual application, it doesn't mean that we cannot win a contract supported by hub money," he said.
While Nel's order intake for 2023 to date has only grown by 10% compared to the same period last year — with the third quarter seeing contracts worth only NOK 14m ($1.5m), an 85% decrease year on year — Volldal cited longer development timelines for the large-scale projects that make up the firm's "top 20 list" of target customers, which have an average size of 360MW.
"Large-scale projects have higher complexity, and the overall risk is increasing both for the project developers or our customers and Nel as a technology provider," Volldal said, citing permitting, power supply agreements, higher renewable electricity prices, a lack of visibility around public funding "at least in Europe" and rising interest rates.
"It takes longer time to mature the projects. Not all of them will take FID, but we see that there are enough high-quality projects in our target list that we think we can convert them to actual orders," he added.
However, Volldal noted that while customers had previously been willing to place advanced purchase orders on equipment prior to taking FID or even commencing front-end engineering design (FEED), "now, people are a bit more careful".
"They would like to do the FEED study, they would like to do the overall planning of the project and secure financing before they place the contract with Nel for electrolysers. And that means we go from a period where we could early on secure orders, to a period where we have to wait a bit longer to secure the orders. And that means there's a transition period that negatively impacts order intake, but it doesn't change the fundamentals," he said.
Volldal remained confident that if Nel is able to continue winning one or two contracts per quarter, "this is going to translate into higher order intake, and higher revenues and revenue growth".
As of Q3, the company has already secured NOK 1.2bn in revenue, of which NOK 990m comes from its electrolyser business.
He anticipates that clients with large-scale projects will focus on track record, "that you have experience, that you have working products, that you know your technology is proven in the field, and that you can offer an acceptable risk profile".
"You don't want to buy paper electrolysers for a large-scale project, you might have very important offtake customers that you need to deliver hydrogen to, and then the equipment and the solution has to work," he added.
"I actually think despite some negative market sentiment in hydrogen, this is a good development for Nel. It sets us apart from a lot of the other electrolyser OEMs. When money is cheap and free, everybody can do things. When it's more difficult, only the best can do things, and we happen to believe that we are one of the best."
Pushing back on commentary that suggests Nel is being outpaced by other companies when it comes to new electrolyser designs, Volldal raised that the firm is looking to launch a new PEM stack developed with General Motors in the near future.
Nel is also preparing to launch a new pressurised alkaline system, which Volldal noted was a "fundamental redesign" from a previous pressurised electrolyser that the firm had pulled from the market as it "did not bring any benefits to Nel's product portfolio".
The new generation will have "higher efficiency, reducing opex for the customers" as well as a short response time well-suited for linking up to wind and solar power, he added.
And the company is exploring more marginal technologies such as anion exchange membranes, although he estimated that it will be "at least into the next decade before they will be mature enough to be deployed at scale in the markets".
While operating expenses for the year to date for Nel's electrolyser business were more than NOK 1.2bn, resulting in a loss of NOK 112m, Volldal noted that the third quarter's earnings before interest, tax, depreciation and amortisation was "closer and closer to black figures" at minus NOK 31m, compared to minus NOK 90m the previous year.
However, when it comes to its fuelling business, Nel will "continue to incur high costs… in coming quarters", Volldal said, adding that "the efforts to reduce losses are starting to take effect".
While revenue in Q3 for this department reached NOK 85m, orders for this business have remained low, with Nel pledging in its third quarter earnings report to narrow focus towards high-capacity fuelling aimed at heavy-duty transportation rather than light passenger vehicles.
Source:HydrogenInsight