Alpha H2 Announces Early Access Investment Opportunity for its Hydrogen Injection Technology
---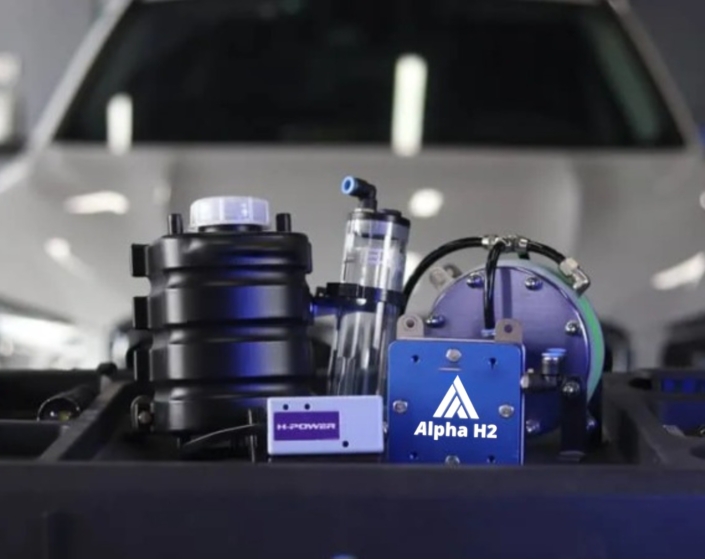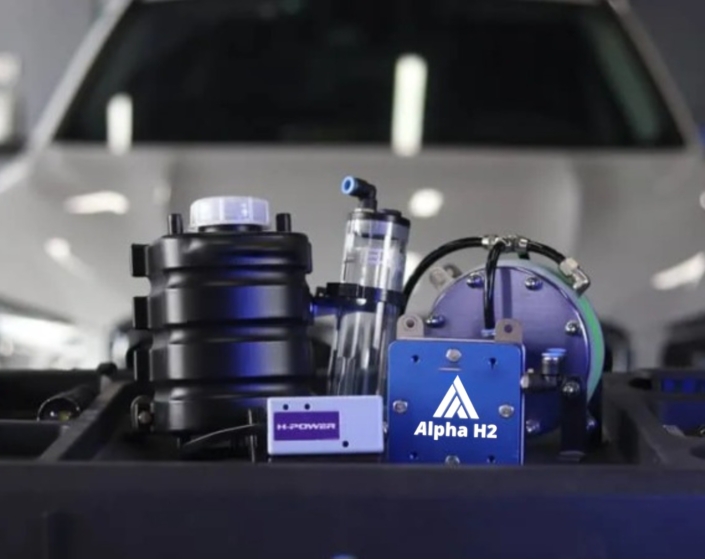 Alpha H2 Announces Early Access Investment Opportunity for its Hydrogen Injection Technology.
Alpha H2 Limited (Alpha H2) has opened to investors, offering a limited amount of shares to those wanting to get early access to the Company's hydrogen injection technology, which significantly reduces fuel usage and emissions.
The technology produces hydrogen on demand using onboard electrolysis, then directs hydrogen and oxygen directly into the air intake of an internal combustion engine to reduce fuel consumption by 20%, increase power and reduce exhaust emissions by up to 50%.
Since launching in early October 2023, the Company has received significant interest from haulage fleets, buses, miners, and logistics operators across the globe, with potential sales orders of over $15m.
With proven market demand, Alpha H2 is currently working with several pilot customers to deliver the first installations in Australia.
Overall, $20m has been invested into the development of this revolutionary technology, while Alpha H2's manufacturing partner has already installed thousands of these units across the world.
After building up a strong book of customers over the next 18-24 months, Alpha H2 will then look to a planned liquidity event, such as a public listing on a favourable exchange.
If you would like to get involved in this rare offer, please click the Invest Now button below and fill out the form to receive more details.
Company Background
Alpha H2 Limited was founded to supply hydrogen injection kits to a global market of fuel-intensive industries looking for an immediate solution to reducing fuel costs and emissions.
Given the significant fuel savings, the Company believes the units will help ease the operating expenditure challenges business faces, which experts say are being created by record-high fuel prices, and generate a quick return on investment for customers.
Technology highlights
Hydrogen injection kits have been tested & proven to reduce:
Fuel consumption by up to 20%.

Exhaust emissions by up to 50%.

Improve a vehicle's power by up to 25%.

Lowering exhaust emissions can extend an engine's life and reduce maintenance costs as fewer dirty particulates go through it.
Environmental benefits
Data from the Australian Government Department of Climate Change, Energy the Environment and Water shows that Australia consumed 38.37 billion litres of diesel in 2022.

Not only would Alpha H2's technology potentially save up to 7.67 billion litres of diesel, but this is equivalent to removing over 20 billion kilograms of CO2 from the atmosphere.
​​​​​​​
Market conditions are strong for Alpha H2
The costs of running a single truck are almost completely outweighing any profit as petrol prices surged by 9.1 per cent in August, with many in the industry now weighing up their future as they struggled to pass on costs.

New Australian Bureau of Statistics (ABS) data recently released revealed automotive fuels had increased close to 14 per cent in the 12 months to August, driving the monthly CPI indicator up to 5.2 per cent.

Major retailers cite increasing transport costs as a contributor to higher food prices.

Growing demand for this technology as fuel-intensive companies are struggling to keep up with the increased cost of fuel, which is having a trickle-down effect on the global economy and creating cost of living pressures.
​​​​​​​
Alpha H2 will soon begin aggressively marketing the technology across Australia, the United Kingdom, Europe and North America.
The Company is registering orders immediately for the first round of hydrogen injection kit orders and is already in discussions with many residential, commercial and industrial customers.
Alpha H2 is seeking global distribution, distilled water supply and installation partners so it can continue to build out a large order book of customers.
Alpha H2 has a limited number of shares open to new investors who want to get involved before the Australian performance tests are completed and the kit is delivered to the Company's first customers.
Source:HydrogenCentral