'In-house technology' | Fortescue starts production of first hydrogen electrolysers at Gladstone factory
---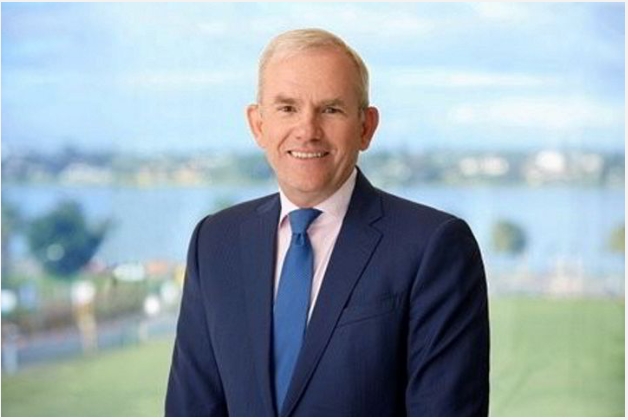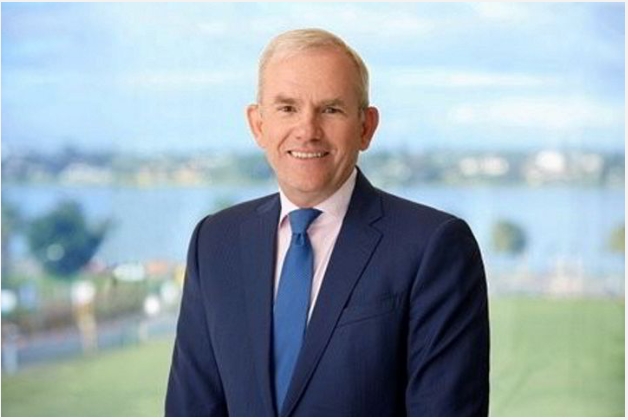 Australian mining giant boasts progress on new technology for green H2 production, ammonia-fuelled ships and locomotives
Australian mining giant Fortescue has already started production of its first electrolysers made in-house at a factory in Gladstone, the firm's energy CEO Mark Hutchinson revealed on an earnings call today (Thursday).
"We are already manually producing these at our Gladstone facility and our automated manufacturing line is on track for installation next month," he said.
And the proton exchange membrane (PEM) stacks had received third-party verification from certification company TÜV Rheinland.
"Results on density, efficiency and durability were all above market standards for our first 1MW PEM system," Hutchinson added.
However, the Fortescue Energy CEO noted that "the demand for electrolysers globally over the next few years will be enormous and it will certainly outweigh supply".
"We are ensuring we limit our supply chain risk by developing our own technology. Fortescue's electrolysers will be used across our pipeline of projects, but we will do this in conjunction with other OEMs and the likes of [US manufacturers] Plug and Electric Hydrogen," he said, re-affirming Fortescue's "ongoing good relationship" with the former.
The 2GW factory was originally set to be a joint venture with Plug Power, which pulled out of the project in January this year.
However, eyebrows were raised when Fortescue announced the American manufacturer would be its preferred supplier, necessitating the shipment of equipment from a factory in New York, rather than using its own units.
"On Plug, we've been talking to them about Gibson Island for some time. So as we've spec'd in the technology, they've been very involved in that process," Hutchinson said, adding that Fortescue would likely use its own electrolysers for future projects in Australia, particularly the ones seeking funding from the government's A$2bn Hydrogen Headstart programme.
"We will put some applications for the Headstart over the next few weeks, which will include our electrolyser technology," he noted.
Additionally, Hutchinson expects each project in Fortescue's portfolio, of which five are due to reach final investment decision (FID) in December, will use different electrolysers depending on geography—likely due to differing types of renewable energy input—with both PEM and alkaline equipment likely to be used.
Ammonia fuel
Fortescue is also in the midst of retrofitting a vessel with a dual-fuel engine capable of running almost entirely on ammonia, commissioned in Singapore — with the maiden voyage of the "Green Pioneer", originally floated for 2022, now set to take place by the end of this year.
The firm is also testing a locomotive engine capable of running on a blend of NH3 and diesel, with an aim to get to 100% ammonia fuel.
Dino Ortranto, the new CEO of Fortescue's metals business following Fiona Hick's exit, announced on the earnings call that last week, the engine running on a 40% blend of ammonia was able to push a loaded train uphill for 100 kilometres.
When questioned about the potential for ammonia-fuelled engines to increase emissions of nitrogen oxides (NOx) compared to conventional locomotives, which are produced during incomplete combustion at high temperatures, Ortranto noted that the firm was also developing technology to mitigate emissions of these air pollutants.
"The NOx offtake is actually part of a solution we're developing in addition to injector technology for the combustion two-stroke engine, so it's absolutely front and centre," he said.
"We clearly don't want to displace carbon in the atmosphere and replace it with NOx, so it is certainly part of our objective."
Similarly, Hutchinson confirmed that the Green Pioneer features a scrubber to treat nitrogen oxides.
"The only thing that is released is nitrogen, water, and air. So, we're working towards 100% getting rid of emissions," he said, adding that "the ship is looking in really good shape".
Source:HydrogenInsight