Hysata awarded prestigious Business of the Year award
---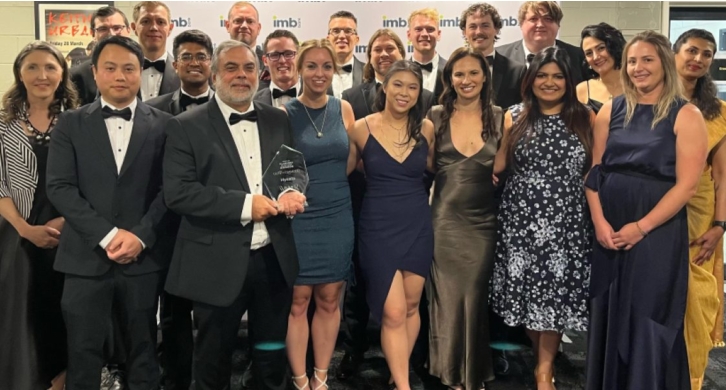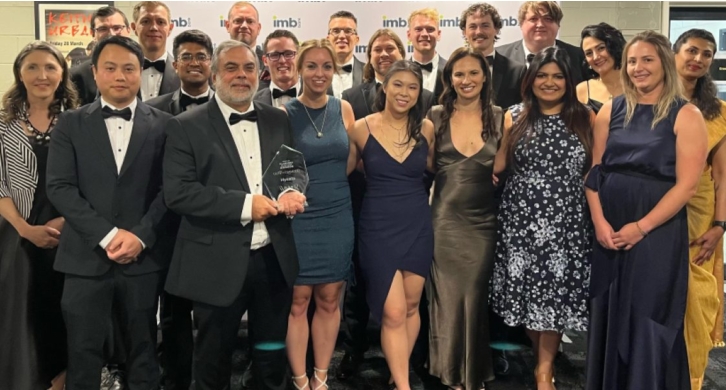 Hysata awarded prestigious Business of the Year award.
It was all glitz and glamour at the Illawarra Business Awards gala event in Wollongong on the 13 October with Hysata winning the prestigious Business of the Year award.
This is a tremendous honour, and we were delighted to have many team members in attendance to celebrate this achievement. In addition to Business of the Year, Hysata also won two other awards for Excellence in Innovation and Excellence in Tech.
The judges awarded Hysata the top honour based on our commitment to harnessing innovative technology, promoting competition, fostering academic-industrial collaboration, and catalysing regional development.
With special mention about Hysata's pride in our local roots and belief that the Illawarra has everything it needs to develop and support world class, industry-leading technology.
Hysata CEO Paul Barrett took the stage, along with the Hysata team, and dedicated the awards to his growing team in front of 740 attendees on the night.
Paul Barrett, Hysata CEO, said:
I'd like to dedicate this to our amazing team, who are doing incredibly innovative work to commercialise our high efficiency hydrogen electrolyser at our Port Kembla facility.
We are proud to be an Illawarra business delivering innovation that the world needs to transform the economics of green hydrogen production.
As we continue to grow, we hope to recruit more scientists, engineers and other specialists from across the Illawarra to support our journey.
It is incredible to be part of the Illawarra business community, with many organisations and individuals achieving great outcomes for our people and region including Greenacres Disability Services who were highly commended in the Business of the Year category."
Business Illawarra's Executive Director, Adam Zarth, expressed his admiration for the local business community.
Adam Zarth, Business Illawarra's Executive Director, said:
Our local businesses have shown once again how fortunate we all are to have such a talented pool of individuals driving the fortunes of our local economy forward.
Source:HydrogenCentral