Japan's power sector will be 'first' to offtake hydrogen and ammonia — but why?
---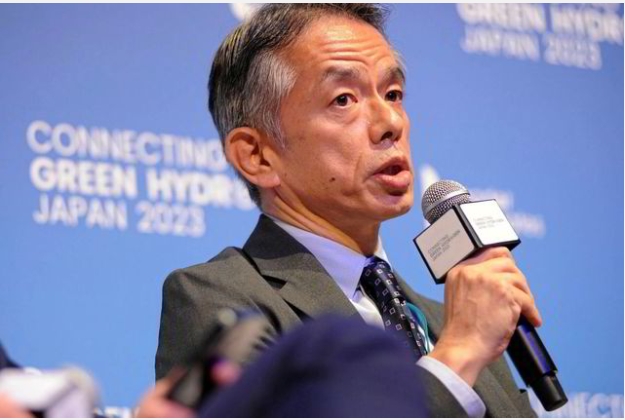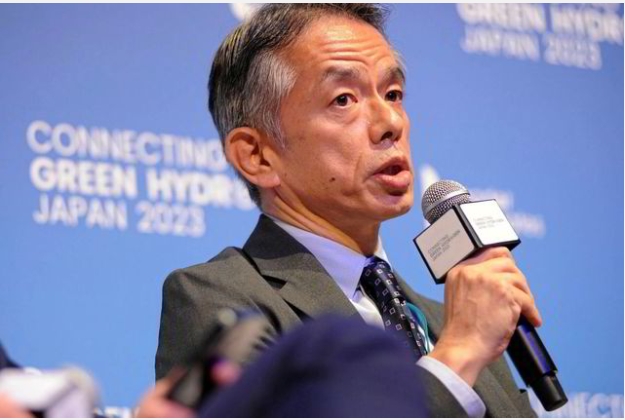 The industry is continuing to push co-firing in gas- and coal-fired power plants despite criticism around effectiveness for decarbonisation
Japan is charging on full steam ahead with plans to co-fire hydrogen and ammonia in gas- and coal-fired power plants this decade.
Despite criticism around the use of hydrogen for power generation as an ineffective route for decarbonisation, a panel of executives from Japanese conglomerates and energy companies at the recent Connecting Green Hydrogen Japan conference broadly agreed that H2 and ammonia would initially be used in co-firing.
"Japanese power and utility companies should be… the first offtaker," said Yoshiaki Yokota, CEO of conglomerate Marubeni's energy and infrastructure group, with other sectors only expected to start using clean H2 as the price drops.
"Demand will start from power generation… and also the steelworks," agreed Hideaki Tanaka, general manager for hydrogen at Japanese oil and gas firm Eneos.
Much of this is expected to start with ammonia co-firing with coal, which generates more than a quarter of Japan's power, although the country's largest generator JERA is also trialling a 30% blend of H2 at a fossil gas-fired power plant from 2025.
The Japanese government has already allocated ¥27.9bn ($242m) on subsidies for two demonstration projects aiming to burn at least 50% ammonia with coal at power plants by 2029, with JERA trialling a 20% blend at its 1GW Hekinan 4 unit in 2025.
JERA had in June signed a sales contract with fellow Japanese firm Mitsui for supply of grey ammonia — produced from fossil gas without carbon capture — during the trial, with the first volumes set to be burned at the power plant this year.
However, at the beginning of this year following a competitive bidding process, it signed memoranda of understanding with ammonia producers Yara and CF Industries for the supply of 500,000 tonnes a year of blue or green ammonia from 2027 onwards.
JERA's senior supervisor for its fuel planning group, Shunta Kijima, estimated at the conference that "40% of the CO2 emissions in Japan are actually from power generation", the largest single contributor to the country's greenhouse gases. This would imply that reducing the amount of coal burned should be a top priority for emissions reduction.
However, ammonia co-firing has been criticised as actually extending the lifetime of coal-fired power plants, rather than allowing them to be shut down ahead of emissions penalties being enforced and replaced with renewables or even fossil gas-fired facilities which still have a lower emissions footprint than coal.
Some could argue that the commitment by companies to co-fire means that the cost gap clean NH3 producers need to meet is with grey ammonia, rather than coal or natural gas.
Figures from price reporting agency S&P Global Commodity Insights presented at the conference suggest that renewable ammonia would cost $700-800 per tonne, while grey has cost $500-600 per tonne since September — with the smallest premium over that period $100 per tonne.
However, analysts at non-profit TransitionZero had earlier this year warned that the fuel would ultimately cost $175/tonne of CO2 abated due to the low energy efficiency, a much more expensive option for reducing emissions than wind or solar deployment.
So given many analysts have argued for green hydrogen and ammonia to be prioritised for displacing existing grey H2 or NH3 consumption and new use in hard-to-abate industries, why are these not being pursued in Japan?
Tanaka noted that while growth in clean hydrogen consumption will mainly come from its use as a feedstock for e-fuels and chemicals, this is unlikely to be one of the initial demand centres due to low availability of H2 supply.
Refineries and chemicals production need large volumes of hydrogen at a constant rate flowing in, whereas co-firing requires smaller volumes.
"At the beginning case, it is very difficult to match the supply and demand balance, from my perspective. It is not only a volume issue, but a timing issue as well," said Tanaka.
"Hard-to-abate sectors, like steel or cement or paper, they consume the energy as heat, not electricity," said Yasuhiko Otsuki, managing director at Siemens Energy in Japan, adding that electricity demand is currently rising in Japan as more and more processes are electrified — with a limited availability of green electrons. "Maybe after 2035, the focus will be on hard-to-abate sectors."
Others in the conference suggested that hard-to-abate industries in Japan are already starting to shut down due to cost.
Kijima pointed towards "four major movements… in the last few months" showcasing the increasing shutdown of refineries and steelworks in the country.
"One steelworks shut down by Nippon Steel, then another steelworks shut down by JFE Steel. Also, refineries were announced to shut down by Idemitsu, and lastly there's one [refinery] shut down in Wakayama," he said, noting that "some of them are pledging and shifting towards hydrogen production facilities" on the land following decommissioning.
And this is well before Japan's voluntary carbon trading system becomes mandatory or the EU's carbon border adjustment mechanism (CBAM) kicks in from 2026, both of which would put extra costs on steel or other products with a high emissions footprint.
So the focus on power as a hydrogen or ammonia offtaker may be more about which sectors are unlikely to shut down and move to where production is cheaper — or if looking to export to regions with carbon import taxes, where renewable electricity is cheaper — than which use cases will see the biggest emissions reduction per kilo of H2.
Source:HydrogenInsight