Mitsubishi Power Delivers First Shipment of Equipment to ACES Delta Hub for Clean Hydrogen Production at One of the Largest Systems in Construction
---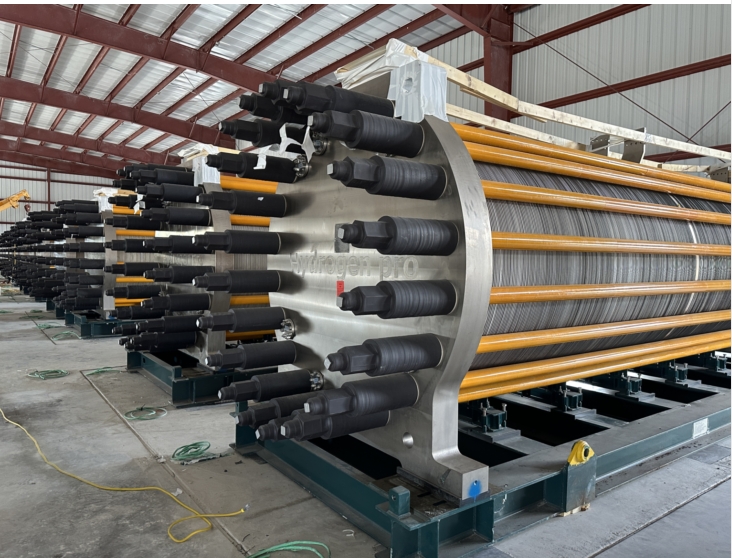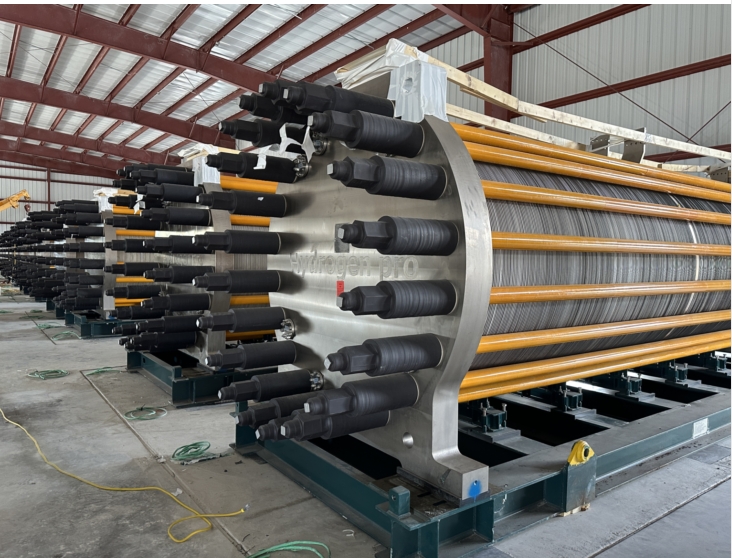 Mitsubishi Power Delivers First Shipment of Equipment to ACES Delta Hub for Clean Hydrogen Production at One of the Largest Systems in Construction.
Mitsubishi Power Americas, Inc. has delivered the first shipment of major equipment for its HydaptiveTM integrated hydrogen production plant forming part of the Advanced Clean Energy Storage Hub (ACES Delta Hub) in Delta, UT.
HydaptiveTM will use renewable energy via electrolysis to produce green hydrogen by splitting water into hydrogen and oxygen through electrolysis. This delivery marks yet another milestone in the project's development and another step in advancing the long-term use of green hydrogen in reducing carbon emissions in the U.S.
Mitsubishi Power's delivery of equipment is being coordinated with the onsite construction schedule to optimize the overall project timeline. Once completed, the system at ACES Delta Hub will nearly double the annual production levels of clean hydrogen worldwide.
The ACES Delta Hub, a joint project led by Mitsubishi Power Americas and Chevron U.S.A. Inc.'s New Energies Company (formerly Magnum Development), is a large-scale, world-class clean hydrogen facility designed to produce, store, and deliver green hydrogen to the western U.S. The hub will initially be capable of converting 220 MW of renewable energy into almost 100 tonnes per day of green hydrogen, which will then be stored in two massive salt caverns, having a storage capacity of more than 300 GWh of dispatchable clean energy. These salt caverns are located within the only major geologic salt dome formation in the western U.S.
A pipeline from the ACES Delta Hub will supply hydrogen to the nearby Intermountain Power Agency's "IPP Renewed" power plant project to achieve seasonal, dispatchable renewable energy storage utilizing two advanced-class Mitsubishi Power J-series gas turbines. The turbines will use up to 30 percent hydrogen blended with natural gas at start-up, with a goal of transitioning up to 100 percent hydrogen by 2045 or sooner, thereby resulting in carbon-free utility-scale power generation. Together, the high-performance turbines have a capacity of 840 MW of electricity generation.
Kent Rockaway, Vice President, Hydrogen Production, Mitsubishi Power Americas, said:
The integrated HydaptiveTM technologies will empower our customers to produce cost effective hydrogen at scale, and facilitate the transition to a cleaner, more sustainable energy future. This equipment delivery represents just one of many significant milestones as we move closer toward completion of the ACES Delta Hub.
About Mitsubishi Power Americas, Inc.
Mitsubishi Power Americas, Inc. (Mitsubishi Power) headquartered in Lake Mary, Florida, employs more than 2,700 power generation, energy storage, and digital solutions experts and professionals. Our employees are focused on empowering customers to affordably and reliably combat climate change while also advancing human prosperity throughout North, Central, and South America. Mitsubishi Power's power generation solutions include gas, steam, and aero-derivative turbines; power trains and power islands; geothermal systems; PV solar project development; environmental controls; and services. Energy storage solutions include green hydrogen, battery energy storage systems, and services. Mitsubishi Power also offers intelligent solutions that use artificial intelligence to enable autonomous operation of power plants. Mitsubishi Power is a power solutions brand of Mitsubishi Heavy Industries, Ltd. (MHI). Headquartered in Tokyo, Japan, MHI is one of the world's leading heavy machinery manufacturers with engineering and manufacturing businesses spanning energy, infrastructure, transport, aerospace, and defense.
Source:HydrogenCentral