Egypt signs deal with Chinese developer for $7bn green hydrogen and ammonia project
---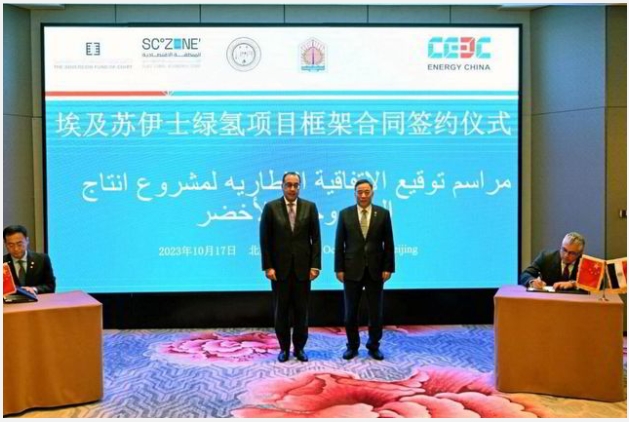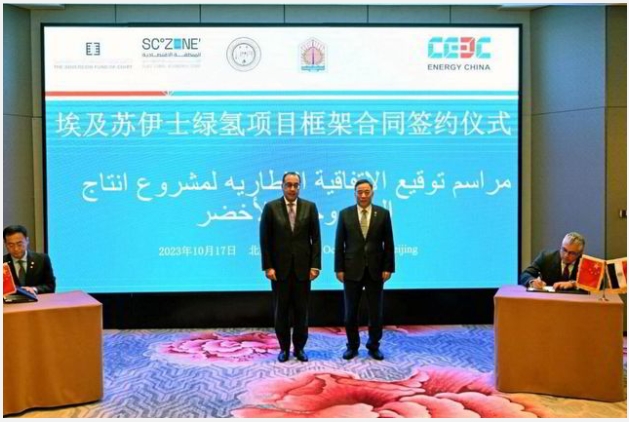 The government is also pursuing talks with Belgium's DEME for a $3bn renewable H2 plant
The Egyptian government has signed a framework agreement with a subsidiary of state-owned China Energy Engineering Group, also known as Energy China, for a green hydrogen and ammonia plant in the Suez Canal Economic Zone worth $6.75bn.
Previous reports had in March this year put the estimated cost of the facility — Energy China's first H2 project overseas — at $5.1bn, with construction starting in May 2024.
However, the rise in cost could be down to an increase in production capacity from 140,000 tonnes of hydrogen in initial reports to 210,000 tonnes — further converted to around 1.2 million tonnes of ammonia — in the final deal.
Energy China had previously suggested in its memorandum of understanding with the government signed in November last year that the project would mainly export volumes of green NH3 to markets in Europe.
Egypt is also close to signing a framework agreement with Belgian developer DEME for a green hydrogen plant, with the first of three phases worth $3bn, at the Jarjoub port development.
Jarjoub, located in the Marsa Matruh governate on Egypt's Mediterannean coastline, is currently under construction and would be the country's closest port to Europe once built—although a firm date for its completion has not been announced.
Similar to Energy China, DEME aims to export green H2 produced at Jarjoub to EU markets, although whether this will be as ammonia or via another carrier has not been disclosed.
Egypt has racked up a pipeline of projects, mainly from foreign developers, worth around $83bn. The vast majority of these are still at an early stage, with MOUs and framework agreements yet to spur on the start of construction.
However, the country's prime minister Mostafa Madbouly noted in a statement following talks with DEME that the government has "doubled the incentives provided and allocated to green hydrogen", with the draft law proposing tax credits of up to 55% for these projects "scheduled to be issued this year".
Source:HydrogenInsight