Major Asian companies invest up to $2bn in Indian firm aiming to produce one million tonnes of green hydrogen a year by 2030
---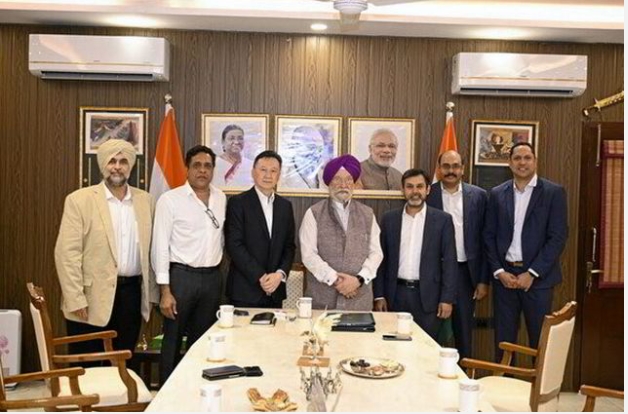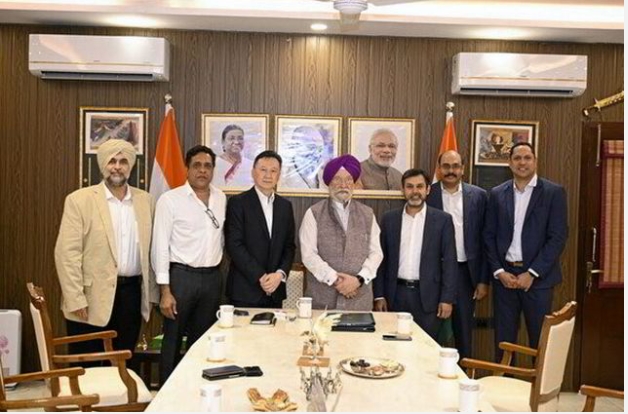 First exports of ammonia to markets such as Germany, Japan, South Korea and Singapore expected from late 2025
A new green ammonia company aiming to produce five million tonnes of NH3 per year in India by 2030 — requiring one million tonnes of renewable hydrogen annually — has secured a billion-dollar investment from Gentari, the renewables subsidiary of Malaysia's state oil company Petronas, and Singaporean sovereign wealth fund GIC.
AM Green — "indirectly wholly owned and controlled" by founders of Indian energy firm Greenko Anil Chalamalasetty and Mahesh Kolli — has set up the ammonia-focused company dubbed AM Green Ammonia (AMG Ammonia) with an eye to building facilities using round-the-clock renewable power in the states of Andhra Pradesh, Tamil Nadu, Gujarat, Karnataka, and Himachal Pradesh.
The new firm plans to mainly export volumes of NH3 to "key OECD markets", including Germany, Japan, and South Korea, as well as Singapore, from late 2025.
AM Green will also manage Greenko's previously agreed joint venture with John Cockerill, aiming to supply 6.5GW of electrolysers produced in-house to its ammonia company by 2030.
John Cockerill had previously indicated that it would develop 2GW of annual manufacturing capacity in India under its partnership, although firm timelines on when this gigafactory would be operational have not yet been disclosed.
Greenko had already ordered 140MW of electrolyser capacity from John Cockerill in February this year for a green ammonia plant in Himachal Pradesh — although it is unclear whether this will now be managed as part of AM Green's portfolio.
AM Green has also pledged to produce a wider array of "green chemicals", such as methanol, biofuels, chlorine and caustic soda — the latter two are produced alongside hydrogen in the chlor-alkali process, which is the electrolysis of salt water.
Reports are conflicted on exactly how much Gentari is set to pay for its stake in AMG Ammonia, with estimates ranging between $1.5bn and $1.75bn, although India's Economic Times puts the total invested by the Malaysian firm, GIC and Greenko's founders at $2bn.
Hydrogen Insight has reached out to Gentari, GIC, and AM Green for further information on the ammonia venture.
Gentari more broadly aims to produce 1.2 million tonnes of clean hydrogen a year by 2030, with plans to develop projects in Malaysia's Sarawak, Johor and Terengganu.
Earlier this month, the developer agreed to start a joint feasibility study with Singapore's City Energy to explore building an H2 pipeline from Malaysia to the island city-state.
Source:HydrogenInsight