Swedish developer aims to use power from two of world's largest offshore wind projects to produce green hydrogen for e-fuels
---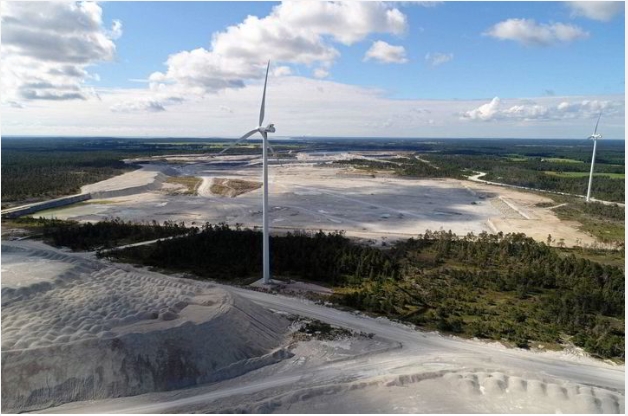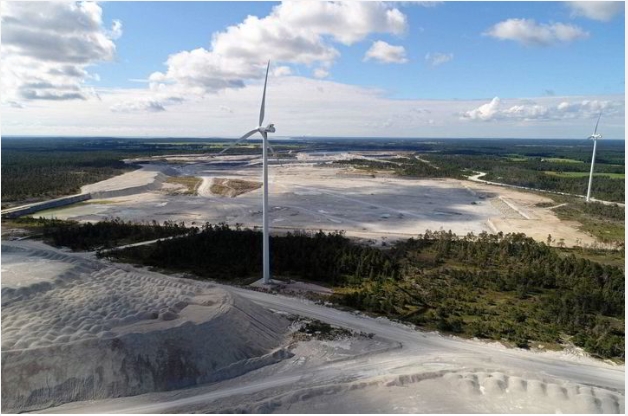 E-fuel produced on Swedish island of Gotland would be used by limestone products maker Nordkalk, which would also supply the captured CO2
Nordic developer OX2 and Finnish limestone products maker Nordkalk are considering tapping into two of the world's largest offshore wind projects — the 5.5GW Aurora and the 3.9GW Pleione-Ran arrays off the Swedish Baltic Sea island of Gotland — for the production of e-fuel.
The idea is for the e-fuel to be produced by combining green hydrogen with CO2 captured at Nordkalk's planned carbon-capture plants, and then for the Finnish company to use it to replace fossil fuel in its mining and manufacturing processes.
The output could also be used for shipping, aviation and other industries, although in many cases, that would be an expensive option.
Nevertheless, EU member states have agreed that 1.2% of all aviation fuel used in the bloc must be synthetic e-fuel by 2030, rising to 35% in 2050.
OX2 and Nordkalk "will now initiate a pilot study on how a facility should be planned", OX2 stated in a press release.
"The collaboration with OX2 is a significant step towards lifelong net-zero through e-fuel production whilst providing a production stream for our CO2 capture plants," said Nordkalk industrial development director Ola Thuresson.
According to a recent Nordkalk sustainability report: "The main source of Nordkalk's CO2 emissions is the quicklime production and, more specifically, emissions originating from the raw material, limestone. When burned at high temperatures in our lime kilns, CO2 is released from the limestone [CaCO3] during calcination due to the chemical reaction formula."
Quicklime is calcium oxide (CaO) — a chemical used in multiple industries, including the production of steel, concrete and glass, which can also be used to increase the strength of clay-based soils.
Nordkalk aims to remove all fossil fuel in its processes by 2040, however, its sustainability report leans towards biofuel, rather than e-fuel, as an alternative energy source.
Hydrogen could also be used directly to power lime kilns.
Emelie Zakrisson, head of offshore wind development in Sweden at OX2, said: "Wind is a natural resource that can be used to transition to sustainable fuels and create new industries, but also to secure that current industries remain competitive in the future.
"Gotland has better conditions for this than maybe any other place in Sweden."
OX2's Aurora project is located between Gotland and Sweden's other large Baltic Sea island, Öland, while Pleione-Ran is situated to the east of Gotland. Together, the two arrays would produce about 37TWh, equivalent to a quarter of Sweden's power consumption.
CEO Paul Stormoen told Hydrogen Insight's sister publication Recharge this summer that the developer is expecting to have fulfilled all prerequisites for a final application for Aurora by the end of this year. The project is half-owned by Ingka Investment, the investment arm of Ikea owner Ingka Group.
The less developed Pleione project is not included in the partnership with the furniture retail giant yet.
OX2 is also active in the development of hydrogen infrastructure and is among other things partners in the development of a hydrogen pipeline between Finland, the archipelago of Åland, Sweden and Germany. The developer also said it investigates the possibility to use the oxygen that is a by-product from hydrogen to oxygenate the Baltic Sea.
Source:HydrogenInsight