The World's First Operational Hydrogen Fuel Cell Auto Carriers, GMW-FTXT Stands at The Forefront of The Commercial Hydrogen Fuel Cell Vehicle Market
---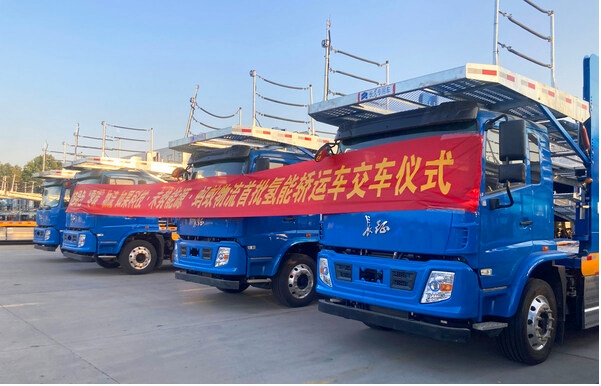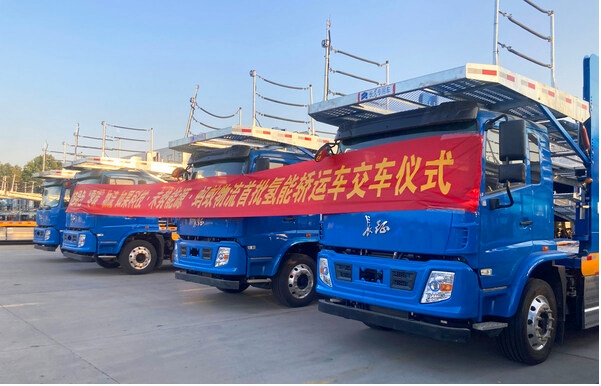 The world's first operational hydrogen fuel cell auto carriers, GMW-FTXT stands at the forefront of the commercial hydrogen fuel cell vehicle market.
GMW-FTXT, a leading fuel cell company in China, is set to put 16 hydrogen-powered auto carriers into operation, providing logistics services for enterprises in the country. This fleet will provide integrated vehicle transportation services for Chinese logistics companies, creating the world's first large-scale demonstration of commercially viable hydrogen-powered auto carriers.
The trucks are fully developed, produced and manufactured by GMW-FTXT, incorporating proprietary fuel cell systems, hydrogen storage tanks, and other components. With a range up to 400 km on a single hydrogen refueling, each truck can carry 8-10 passenger vehicles.
Compared to conventional diesel trucks, GMW-FTXT's hydrogen-powered car carriers offer superior power, lower noise, higher fuel efficiency, and meet the special demands from logistics customers for high load capacity, operational efficiency and safety.
GMW-FTXT has already deployed various hydrogen fuel cell vehicles in China, including heavy-duty trucks, transit buses, and wing van vehicles. By the end of 2023, the company plans to introduce more hydrogen-powered specialty vehicles, such as refrigerated trucks and sanitation vehicles. With the largest portfolio of fuel cell vehicle models and applications, GMW-FTXT is poised to be the leading enterprise in China's surging hydrogen economy.
The Chinese government aims to have 1 million fuel cell vehicles on the roads by 2030. With strong policy support and rapid technology advancement, the future looks bright for hydrogen energy and vehicles like GMW-FTXT's innovative auto carrier fleet.
Source:HydrogenCentral