INTERVIEW | 'A green hydrogen electrolyser oversupply does not keep me up at night — there isn't going to be one': Topsoe CEO
---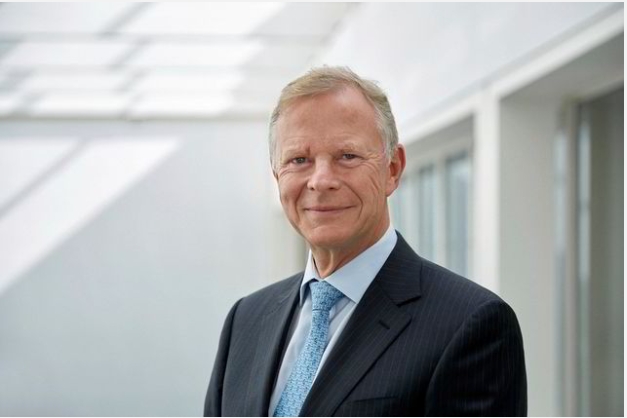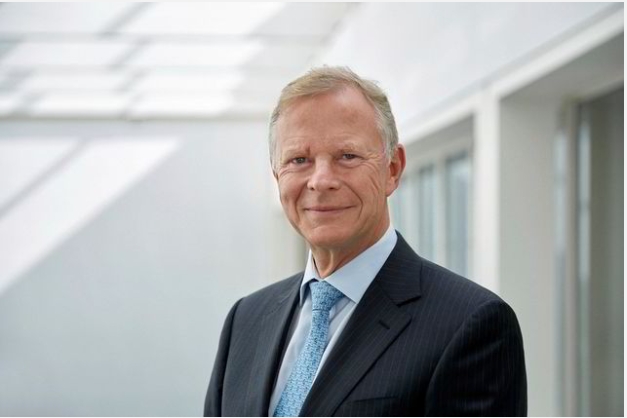 Massive increase in manufacturing capacity relative to demand is based on ramp up of 'unreliable' Chinese technology that the market won't necessarily absorb, Roeland Baan tells Hydrogen Insight
A few months ago, analysts warned that global electrolyser manufacturers — already facing a host of market uncertainties — are heading for a massive shock.
Analysts from respected research house BNEF and US bank Citigroup posited that as soon as 2025 the electrolyser market will be saturated; so saturated, in fact, that there will be a staggering oversupply of approximately 61GW, mostly made up of Chinese-made alkaline models hitting the market and swamping the expected 10GW of electrolyser demand.
According to BNEF's latest electrolyser report, many European and US manufacturers are quietly scaling back their expansion plans until demand becomes more secure and — importantly — green hydrogen buyers are prepared to sign on the dotted line to enable the construction of large-scale projects.
So are electrolyser manufacturers quaking in their boots? Not according to Roeland Baan, chief executive officer of Danish chemical engineering firm and solid-oxide electrolyser (SOE) maker Topsoe.
"No," he responds simply when Hydrogen Insight asks if the impending oversupply keeps him up at night. "I have the discussions with BNEF as well. We do not necessarily agree."
Baan's bone of contention with the figures is partly to do with demand — he believes that it will be significantly higher than analysts expect — but mostly to do with supply, which he says is based on the expectation that green H2 developers will scoop up cheaper Chinese electrolysers ahead of their Western competitors.
"A lot of the capacity they are talking about is Chinese capacity, which is real," he admits. "But the efficiency of the capacity is pretty poor, as we have heard from people who have actually installed it. The reliability is not that great. The... capacity that is being built up in China is not necessarily a good indication of what the market will absorb."
On the demand side, he points to electrolyser ramp-up due to the EU targets as well as major projects such as BP's 26GW Australian Renewable Energy Hub — and presents anecdotal evidence to suggest that the clamour for electrolysers is not going anywhere fast.
"I've just [come] from a discussion with Maersk," he tells Hydrogen Insight. "If you see the amount of green methanol they are looking for the [25] ships that they ordered. There are in total over 100 ships that have been ordered to run on green methanol. That itself is a huge amount of electrolyser gigawatts, that in my view is not figuring in the numbers that BNEF is coming up with."
He adds: "We have consistently said and are still saying today that this is not a market that is demand-constrained. This is a market that is supply-constrained. If you have sufficient power and you have sufficient competitive electrolysis capacity, there is a market that will take it."
Topsoe is in an unusual position in that the solid-oxide electrolyser technology in which it specialises is not yet manufactured at scale in China, so the company is for now shielded from significant Chinese competition.
This is unlikely to last, Baan admits, but he insists that Topsoe's 40-year head-start in developing a complex product will allow it to keep ahead of the curve in the face of inevitable ramp-up of mass-produced Chinese equivalents.
"We have a big advantage," he says. "It is not easy. It is not just the technology, it is the process technology as well. It's not just the IP [intellectual property] on the stack. It's on how you produce the cell, and what temperatures do you bake it with [and] cool it down, etc. There's a lot in the process technology that is beyond just a recipe. There's a learning curve that is long.
"Will the Chinese get there? Of course they will. There's no doubt. But we will move ahead as well."
Topsoe's new Herning electrolyser factory
But while the hard figures suggest that US and European manufacturers are scaling back their ambition, Topsoe is bullish about its own ability to increase its manufacturing capacity to up to 5GW — and is banking on technology advances rather than bricks and mortar to enable it.
Construction on the company's first ever electrolyser factory, a 500MW facility in Herning, Denmark, is now proceeding, with the shell of the building in place and insulation work now beginning.
The Herning factory is underpinned by Topsoe's orderbook of 500MW from US green ammonia developer First Ammonia, part of a deal in which the reserved capacity can be scaled up to 5GW — for delivery from Herning or any other factories Topsoe builds in future — if and when First Ammonia scales up its operations.
Herning will start producing its first electrolysers in the fourth quarter of 2024, Baan tells Hydrogen Insight, with a slow ramp-up that will continue for six to nine months as the company irons out any unexpected hitches.
The first machines are scheduled to be delivered to First Ammonia by mid-2025, and will be deployed across both of the US company's maiden projects — a 300MW plant in Texas and a 400MW project in Germany — both scaleable to 1GW and both of which are scheduled to enter into operation in 2025.
Early hitches could occur either in the production line or in the electrolyser installation on-site.
"We need to be prudent," says Baan. "We have a few customers lined up that have reserved certain capacity. We want to deliver that. We want to see that it is actually working. Don't forget it's not just [production at] the Herning factory, it is the electrolyser itself that we are installing. We want to see [it] operating without issues. So, ramp-up to full capacity will be a couple of years."
What follows is a capacity expansion at Herning and an expansion by Topsoe into the US, both impacted by a complex equation of technological advancement and evolving stack lifetimes.
Currently, Topsoe's SOE stacks last an average of four years. This means that, with 500MW of factory capacity up and running, it can continue to produce electrolysers at Herning — cumulatively up to 1.6GW — before it has to put aside manufacturing capacity to make replacement stacks for its initial customers.
By this point, in 2028-29, the company will be well in to phase two of Herning's expansion to 1.3GW of capacity, due to begin in 2027, which it will achieve mostly by adding more production lines — expanding further to 3GW to 2030 and potentially all the way up to 5GW.
Although Topsoe will need permission from the board to add more production lines, it comes under the banner of the normal course of business, Baan explains, which means it will not need to make a final investment decision (FID) to reach 5GW, as it did to build the initial 500MW.
But by this time Baan also expects the company to start reaping the benefits of advances in its electrolyser design, specifically around efficiency and energy density, which he says will allow Topsoe to ramp up factory capacity faster — adding more capacity to each subsequent production line.
In addition, the company is "aggressively" working to expand stack lifetime, both to free up future capacity on its production lines, and to bring down the overall cost of the electrolyser.
This is the strategy that the company is deploying in the US, where it has now selected a site for its proposed 500MW factory — for which Baan declines to give a location. Significantly, if and when a factory is realised, spurred on by hydrogen subsidies in the Inflation Reduction Act (IRA), Topsoe will be able to cram more electrolyser capacity into fewer production lines, Baan claims.
"A similar factory as Herning [with] no other changes, will be over 1GW because of the improvements in the technology," he says. "So if you increase the energy density and efficiency of the stack, you have the same stack, a higher intake of energy and a higher production of hydrogen."
Better energy efficiency means that more hydrogen can be produced with less electricity — so fewer stacks will be necessary to produce the same volume of H2.
But outside of industry labs, scientists are also working on ways to increase the amount of electrical current that can safely pass through an electrolyser. The more current, the more hydrogen it can produce in any given time period.
"This is not a hope," Baan says of Topsoe's efforts to integrate efficiency gains into the production lines. "We have a very clear line of sight, which is why I am comfortable to say Herning will be 1.2-1.3GW within three years of the first electrolysers being produced."
Inflation problems
The fly in the ointment for Topsoe's US ambitions is that, with inflation running at nearly 8% a year ago and still creeping towards 4% now, building and financing the factory could cost more than ever.
It originally earmarked $300m for the factory — and has applied for additional subsidies for it from the US government — around $30m more than it spent on Herning.
"[Inflation] will definitely have an effect," Baan admits. "Generally if you speak to EPC [engineering procurement and construction] contractors, big project developers, compared to 2021 the average cost of [each] project has risen anywhere between 20-40%."
Some of these cost increases have already been felt in the Herning factory construction, due to a spike in steel prices in 2022, and the US factory can be expected to take more of a hit — although the Topsoe chief executive points out that the company has not yet sourced any estimates for the factory.
"At the moment, the commodity prices are coming down again," he points out. "So it's a bit hard to see. The one thing you can't avoid of course is general labour inflation, which is similar in the US as it is in Europe. All in all, there will be a premium compared to the final bill on Herning. This is the assumption."
In fact, labour is a major contributing factor to the eventual location of the US factory.
"One [factor behind the decision] is of course the availability of a labour of the quality that we need," says Baan. "The education system around it as well. These are highly skilled jobs."
"The proximity of where we think our customer base is going to be, and then last but not least the business-mindedness of both the state then more specifically the locality," he adds. "We looked at dozens of potential sites across the US until we got to the decision that we have come to."
Inevitably, these inflationary pressures will seep through into the price of Topsoe's electrolysers as well, Baan admits, although it is not clear by exactly how much until the company knows whether it will be able to hold firm on the $300m it has earmarked for the factory.
But with solid-oxide electrolysers currently carrying a significantly higher upfront capex cost compared to alkaline or proton exchange membrane (PEM) equivalents, can Topsoe afford to put up prices any more?
The Danish firm is typically cagey when asked about the capex costs for its electrolysers. When asked about this by Hydrogen Insight in two separate interviews, Baan and Topsoe's power-to-X chief technology office Poul Georg Moses insisted that upfront capex cost is less important than the levelised cost of hydrogen (LCOH) produced by its electrolysers.
Measured on this metric, SOE technology outperforms many of its competitors, as Hydrogen Insight's recent interview with Moses illustrates.
Nevertheless, Baan, who refutes the International Renewable Energy Agency's estimated price tag of $2,000/MW for SOE technology, also firmly rejects the implication that the company is not under pressure to bring costs down.
"Absolutely not," he says, pointing to the work the company is doing on improving factory and stack efficiency — which also extends to the balance of plant surrounding the electrolyser.
"That is a bigger investment than just a core with its stacks," he says. "We are working as well to bring the cost down of all the surrounding bits of plant. So no, [stack cost reduction] is important."
But the Topsoe chief executive is less concerned about the prospect of EU-style additionality and temporal correlation laws in the US, despite uproar from green hydrogen developers who argue that it will make their projects uneconomic and strangle investment.
"The right projects will be within the right space," he says. "To a large extent the definitions are known and there's uncertainty about additionality, about how will that look in the end but I think the market can adjust to what is needed because don't forget the one advantage of the IRA is that offers you the incentives on what you produce.
"I think they will always be sufficiently pragmatic in the US to be able as an industry to find the way to comply with what is being asked."
Monthly or hourly correlation might be more of a problem, he says, but it will just move projects and capital to places with high penetrations of renewable energy in the grid.
Under the EU's Delegated Act, green hydrogen producers using power from electricity bidding zones with clean energy penetrations of 90% or more are exempt from additionality or temporal correlation rules.
Baan gives Iowa — which has over 50% renewable energy penetration — as a potential future example, although Topsoe declined to comment once more on whether this is the planned location for its US factory.
"Suddenly you will see that the dollars will go to the state that is close to complying" with the 90% clean energy penetration that allows producers to use the grid under EU-style rules, rather than trying to meet additionality requirements, he told Hydrogen Insight. "But again, the US is much more fluid."
Source:HydrogenInsight