Cummins names three experienced leaders to new roles
---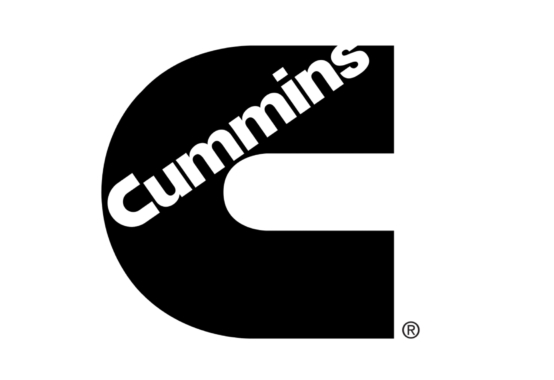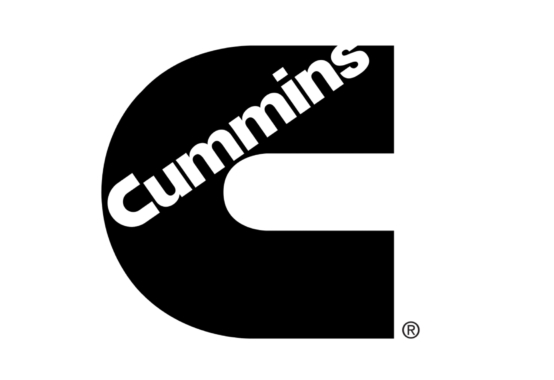 Cummins names three experienced leaders to new roles.
Today, Cummins announced several changes to the Cummins Leadership Team. These appointments are effective Jan. 1, 2024.
Jennifer Rumsey, Chair and CEO, Cummins Inc, said:
Destination Zero is Cummins' strategy for decarbonization of our products and is a growth opportunity for us. With our broad portfolio of innovative products, strong partnership with and understanding of our customers and their applications, unrivaled global scale and footprint, and talented people, Cummins is best positioned to win and lead through the energy transition.
"We have strong and capable leaders who are driving this work for Cummins, and I am proud to announce several promotions on my leadership team to continue capturing the opportunities ahead of us and successfully navigate our exciting and changing future."
Srikanth Padmanabhan – Executive Vice President and President, Operations
Srikanth Padmanabhan – currently Vice President and President, Engine Business – will take on the newly created role of Executive Vice President and President, Operations. In this role, Padmanabhan will lead important work that will define and drive improvements in how we operate as a company through the energy transition, while leading critical areas of our business operations and regions, as well as ensuring the success of our operational priorities. All Cummins Business Segments will continue reporting to Rumsey in this new structure.
Throughout his more than 30 years at Cummins, Padmanabhan has consistently pushed the boundaries of customer-focused innovation to position Cummins as the leading powertrain supplier of choice in the transition to a net zero future. Srikanth is passionate about the intersection of markets and products, innovation, and quality, while being a champion of diversity and local community engagement. His career has taken him around the globe, living and working in India, the United States, Mexico and the United Kingdom while holding Engine Business leadership roles in the heavy-duty, midrange and light-duty markets, Cummins Emissions Solutions, Cummins Generator Technologies, Cummins Filtration and Cummins Fuel Systems.
Jennifer Rumsey, Chair and CEO, Cummins Inc, said:
Srikanth's extensive business and operations leadership experience, paired with this results-oriented and employee engagement mindset, make him the perfect choice to help lead this important work for the next phase of Cummins.
Brett Merritt – Vice President and President, Engine Business
Brett Merritt – currently Vice President of On-Highway Engine Business and Strategic Customer Relations – will assume the role of Vice President and President – Engine Business, succeeding Padmanabhan when he takes his new role. Merritt has spent more than 25 years in the automotive and commercial vehicle industry and more than 14 at Cummins – the past 11 spent leading and growing the On-highway business from 800,000 engines in 2012 to 1.2 million last year.
Merritt joined Cummins in 2009 as on-highway sales director for Cummins Emissions Solutions and later as general manager of CES North America. He joined the Engine Business in the global medium duty on-highway business in 2012 and soon after transitioned to overseeing the entire on-highway business.
said Rumsey,
"Brett is an experienced business leader and trusted advisor and partner to many of our key customers, which is why I asked him to take on an expanded role earlier this year overseeing strategic customer relations across the company,"
"I am excited for Brett to assume leadership of this segment."
Bonnie Fetch – Vice President and President, Distribution Segment
Bonnie Fetch – currently Vice President of Global Supply Chain – will assume the role of Vice President and President – Distribution Business, succeeding Tony Satterthwaite, who has been serving as the Distribution Leader since September. Fetch, who previously led supply chain for DBU, has led the Cummins global supply chain and manufacturing organization, including Cummins' New and Recon Parts business, since early 2022, where she led her team in navigating the many complex supply chain challenges as well as improving operational and functional performance.
Fetch joined Cummins in 2018 and has consistently taken on additional responsibilities across Supply Chain. Prior to Cummins, Fetch spent 20 years at Caterpillar, where she held a broad range of leadership roles in general management, supply chain and human resources, including leading Caterpillar's global aftermarket parts distribution organization where she enabled new capabilities, improved cost structure and reached record sales.
"Bonnie's more-than-30 years of supply chain, business and HR leadership make her uniquely qualified for this role, and I'm thrilled for her to leverage her existing DBU and aftermarket expertise to run this segment," said Rumsey.
About Cummins Inc.
Cummins Inc., a global power leader, is a corporation of complementary business segments that design, manufacture, distribute and service a broad portfolio of power solutions. The company's products range from diesel, natural gas, electric and hybrid powertrains and powertrain-related components including filtration, aftertreatment, turbochargers, fuel systems, controls systems, air handling systems, automated transmissions, axles, drivelines, brakes, suspension systems, electric power generation systems, batteries, electrified power systems, electric powertrains, hydrogen production and fuel cell products. Headquartered in Columbus, Indiana (U.S.), since its founding in 1919, Cummins employs approximately 73,600 people committed to powering a more prosperous world through three global corporate responsibility priorities critical to healthy communities: education, environment and equality of opportunity. Cummins serves its customers online, through a network of company-owned and independent distributor locations, and through thousands of dealer locations worldwide and earned about $2.2 billion on sales of $28.1 billion in 2022.
Source:HydrogenCentral