24 Hours of Le Mans: Lionel Messi's Ballon D'or was Delivered by The Hydrogen Prototype of The Missionh24
---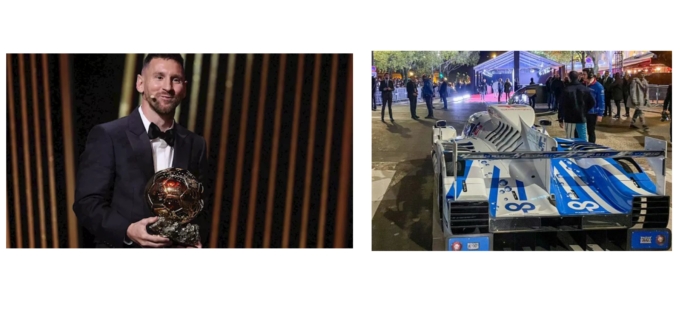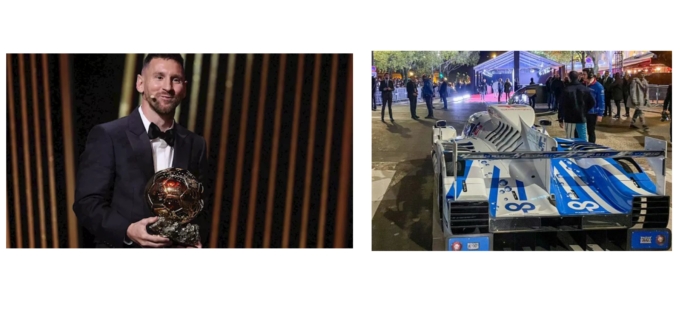 24 hours of Le Mans: Lionel Messi's Ballon d'Or was delivered by the hydrogen prototype of the MissionH24.
The Ballon d'Or took a little original stroll evening before landing in the hands of Lionel Messi and Aitana Bonmati. The trophy traveled aboard H24, the hydrogen electric prototype of the MissionH24 program. This mission aims to create a category dedicated to hydrogen prototypes at the 24 Hours of Le Mans by 2026.
The journey was only 500 meters, however the H24 route was very noticed evening for the last relay to the red carpet at the entrance to the Théâtre du Châtelet in Paris, on the occasion of the presentation of the Ballon d' Gold 2023.
ACO said:
Exceptional and above all sustainable transport, zero emissions, since the H24, equipped with a hydrogen fuel cell, only emits water from its exhaust.
Explains the ACO, at the initiative of this event with the Mission H24 , over the 500 meters it covered in Paris, it released 0.4 l of pure water. Car water.
"The relay accomplished (…) by the H24 hydrogen electric prototype in the streets of Paris with the Ballon d'Or illustrates the collaboration of sports in their action for the energy transition, welcomed Pierre Fillon, president of the ACO, all sports are involved in decarbonization, sharing our experiences is more than useful."
The H24, the first hydrogen electric racing prototype, was driven by Stéphane Richelmi.
On board, the two Ballons d'Or awarded to the Argentinian Lionel Messi and the Spaniard Aitana Bonmati.
Source:HydrogenCentral