Nikola Bets on Hydrogen Truck as Battery Fire Fallout Expands – BNN Bloomberg
---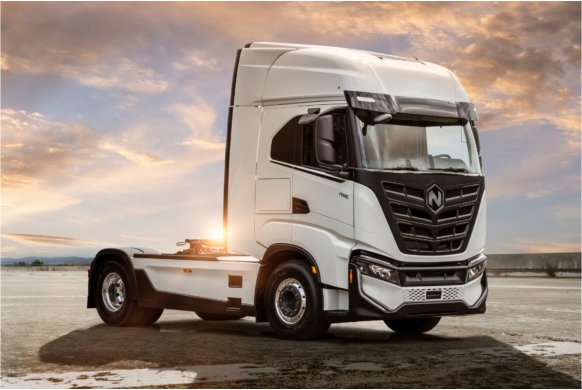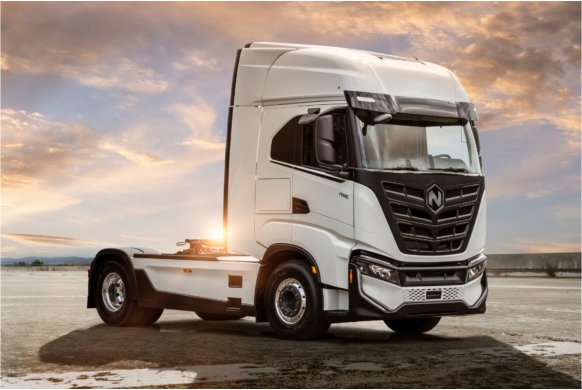 Nikola Bets on Hydrogen Truck as Battery Fire Fallout Expands – BNN Bloomberg.
(Bloomberg) — Nikola Corp. is betting on a newly launched hydrogen big rig to regain its footing as the company said it wouldn't deliver any electric trucks for the rest of the year following recent battery fires.
The manufacturer has 277 non-binding orders from 35 customers for the fuel cell-powered version of its semi truck, which formally launched in late September, Nikola said Thursday in a statement that also detailed quarterly earnings. The company didn't specify when it plans to fulfill those agreements.
Its shares jumped 11% to $1.16 at 9:50 a.m. in New York.
Nikola has been looking to turn things around after a tumultuous stretch marked by troubles with its all-electric trucks, management turnover, job cuts and a slumping stock. The company recently tapped former General Motors Co. vice chairman Steve Girsky to take over as chief executive officer.
A fire in June and second incident in August prompted Nikola to recall and stop selling its battery-electric big rigs. The company on Thursday said the root cause extended beyond the initial component identified earlier. As a result, Nikola will abandon the battery packs it was using in the trucks that were supplied by Romeo Power Inc. — a company Nikola acquired in 2022 in an all-stock transaction.
Nikola will replace all of the battery packs with "an alternative solution," a process that will cost $61.8 million. The company said it expected to resume deliveries in the first quarter of 2024.
Along with Thursday's disclosures, Nikola announced an adjusted loss of 30 cents a share for the third quarter of 2023, worse than the loss expected by analysts.
Source:HydrogenCentral