Lack of experience in large-scale green hydrogen projects increases risk of explosions, injuries and deaths: study
---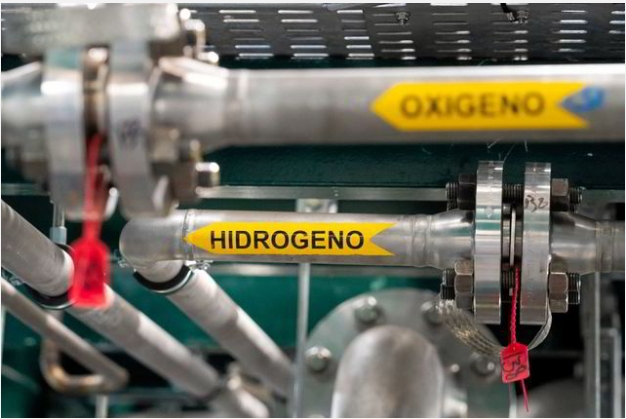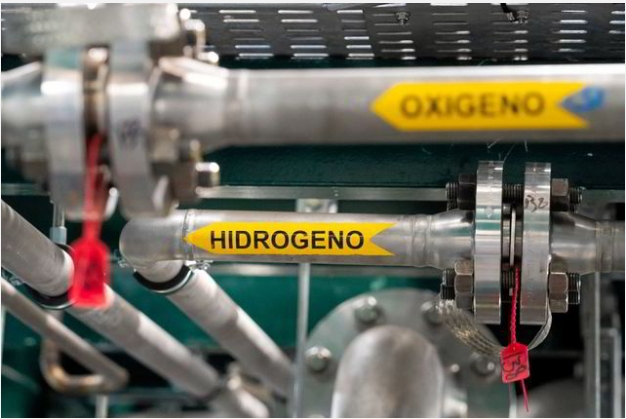 Lessons from small-scale H2 plant operation will not be sufficient to reduce risks, increasing need for enhanced safety precautions, says industry-backed report
A critical lack of data on equipment assembly failure in large-scale green hydrogen projects increases the risk of fires and explosions at a new generation of big facilities, which could result in death or injury, or damage to the plant, an industry-backed study has warned.
Without any incident or failure data to guide it, the industry needs to adopt an "inherently safer" design approach that puts multiple safeguards ahead of any possible hazardous event, it added.
The report — led by the Netherlands-based Institute for Sustainable Process Technology (ISPT) and backed by a number of high-profile renewable H2 stakeholders, including Shell, Yara and HyCC — warned that green hydrogen installations are at a particular risk of fire and explosions due to the close proximity of oxygen to hydrogen in electrolysis equipment, usually separated only by a membrane or diaphragm.
"The lack of historical data and validated models of failure frequencies and consequences means that electrolyser systems suppliers, asset owners and authorities have only limited data and knowledge on specific fire and explosion hazard scenarios," states the study, entitled Safety Aspects of Green Hydrogen Production on Industrial Scale.
Hydrogen mingled with oxygen, either within the electrolyser or in the surrounding air in the event of a leak, can form a combustible or explosive mixture, with devastating consequences if there is no prevention or mitigation.
In the worst-case scenario, it could directly cause fatalities by fire or detonation, or indirect fatalities if an explosion caused a building to fall down.
For this reason, safe process design of green hydrogen plants will be essential, but data compiled from the operation of small H2 facilities will not be sufficient for gigawatt-scale facilities, ISPT warned.
This is because when multiple stacks are configured in a variety of combinations in a large plant, it increases the number of ways in which all the components interact.
For example, multiple stacks connected to a single, large-diameter hydrogen separator pipe carries a different risk profile to a smaller diameter pipe connected to fewer stacks. If a large pipe ruptures, it will release hydrogen into the air faster, requiring different prevention and mitigation strategies.
The problem is exacerbated by a lack of industry-wide standardisation of both electrolyser installation and balance-of-plant configuration — which means that project developers have to make their own bespoke risk assessments.
"Due to the lack of a common understanding and standardised risk and design approach, different stakeholders may make difference choices," the report says. "This may then lead to delays in design and authorisation processes. It could potentially also lead to underestimation of the risks involved."
And established industrial players will be unable to rely wholly on previous experience of building and operating complex industrial facilities, as unlike a chemicals plant or a refinery, green hydrogen installations may often be required to operate dynamically in response to a variable renewable energy supply.
This could require fast ramping up and down, as well as periods on hot or cold standby, all of which add further complexity and require integration into the risk management strategy.
For this reason, operators must share their technical safety practices in order to mitigate the risk of fire and explosions across the industry at large, ISPT urges.
ISPT, which interviewed electrolyser manufacturers for the studies, also warns that the use of new technologies and materials, such as thinner membranes "push the performance limits", which has an impact on gas crossover (ie, the accidental mingling of hydrogen and oxygen) and membrane assembly failures.
Complexity — and risk — is further increased by the likelihood that technology will evolve as plants expand, leading to newer generations of electrolysers being integrated with older technologies.
For this reason, ISPT calls for the industry to make conservative safety assumptions when designing, operating and maintaining their plants.
It also calls for an "inherently safer design approach that eliminates the possible causes of incidents, as well as the installation of effective safeguards where inherent safety in not possible".
To this end, it recommends integrating Independent Protection Layers, in which preventative and mitigation measures are layered into the plant design to reduce the consequences of any hazardous event.
Source:HydrogenInsight