First commercial shipment of green hydrogen-based e-fuel headed from Chile to the UK
---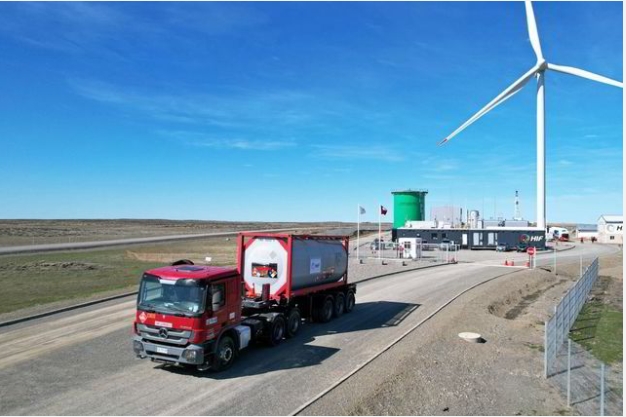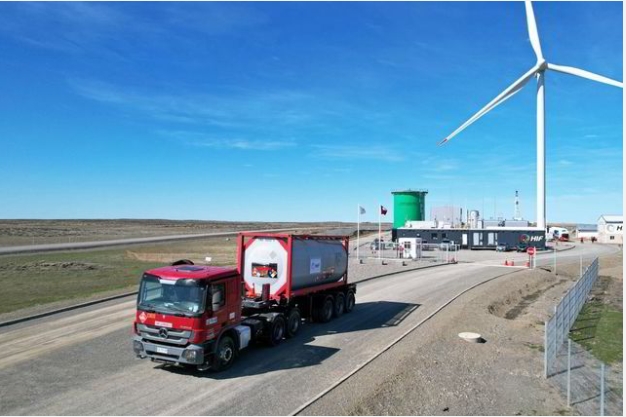 HIF Global has loaded 24,600 litres of synthetic gasoline produced at its pilot plant in Magallanes for use by luxury car brand Porsche in autosports
E-fuels project developer HIF Global has announced the first commercial shipment of 24,600 litres of synthetic gasoline, produced in Chile from renewable hydrogen and recycled CO2, is on its way to the UK for use by luxury car company Porsche.
The e-fuel, which will be transported from the nearby port of Puerto Mardones to San Antonio before being loaded onto containership Copihue, will be used by Porsche within its Experience Center driving ranges and the Mobil 1 Super Cup races held during Formula One grand prix weekends in Europe.
Porsche, which owns a 12.5% stake in HIF following a $75m investment last year, received its first test batch of 2,600 litres of the gasoline in March this year, when the Haru Oni reached commercial operations following start-up in December.
Located in Chile's southernmost Magallanes region, the pilot project produces renewable hydrogen on-site from a Siemens PEM electrolyser powered by a 3.4MW Siemens Gamesa wind turbine, before combining it with CO2 to produce methanol and then further processing it into gasoline.
However, while the pilot plant was originally announced as using carbon dioxide sourced from the atmosphere using technology supplied by Global Thermostat, the project has in fact been using biogenic CO2 from a local brewery.
A direct air capture unit from Baker Hughes is not due for installation until next year, while any mention of Global Thermostat has been quietly pulled from HIF's website.
However, German certification company TÜV SÜD awarded the plant with the voluntary ISCC Plus certificate — which measures sustainability including greenhouse gas emissions from production to end-user — at the end of September, indicating that the biogenic CO2 is sufficient for HIF's claims of "carbon-neutral" fuel.
It is unclear whether the 27,200 litres shipped to date represents the full output of the plant since commercial operations began in March, given HIF had put the Haru Oni plant's initial production capacity at 130,000 tonnes per year — which would imply nearly triple the volume should have been produced.
The developer has previously suggested that the project will scale up to 55 million litres a year of production by 2025 and 550 million litres by 2027.
HIF has also announced a number of large projects outside of Chile, including a massive synthetic methanol complex in Texas with 1.8GW of electrolysis capacity set to begin construction next year. The developer is also linked to a $4bn e-fuels plant in Uruguay.
However, when it comes to cost of synthetic gasoline compared to its fossil equivalent, HIF and Porsche have remained tight-lipped.
The Potsdam Institute for Climate Impact Research, funded by the German government, estimated in a report earlier this year that the first volumes of e-fuels from Haru Oni would cost €50 per litre — a hundred times higher than the "typical wholesale price" of gasoline at €0.50 per litre.
However, the institute also suggested these costs could fall to €2 per litre once the plant reached industrial scale.
Source:HydrogenInsight