NewHydrogen CEO Steve Hill Discusses Fuel Cell and Battery Electric Vehicles with Former California EPA Official
---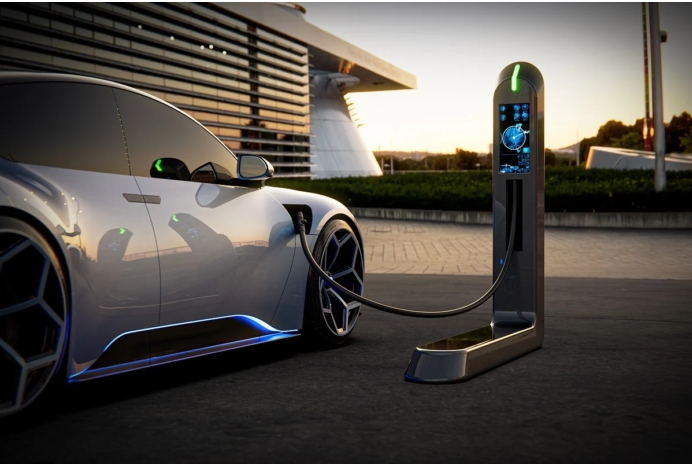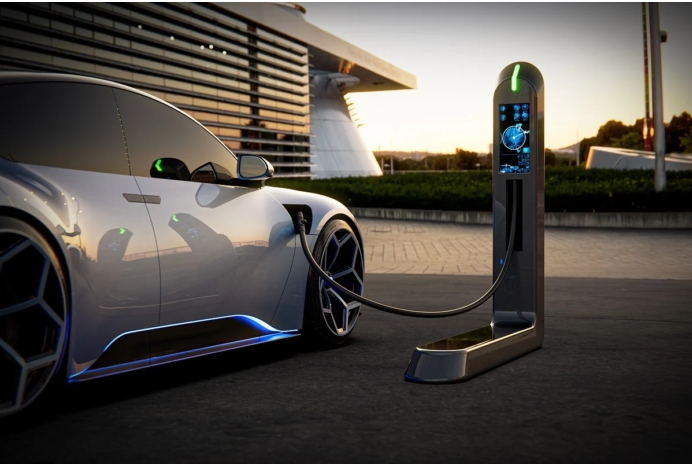 NewHydrogen CEO Steve Hill Discusses Fuel Cell and Battery Electric Vehicles with Former California EPA Official.
NewHydrogen, Inc. (OTCMKTS:NEWH), the developer of a breakthrough technology that uses clean energy and water to produce the world's cheapest green hydrogen, today announced that in a recent podcast the Company's CEO Steve Hill spoke with Dr. Alan Lloyd, former Secretary for the California EPA.
During the conversation, Dr. Lloyd explained that California's initiative to require zero-emission vehicles started in the early 90s to tackle public health issues caused by car and truck emissions. Initially, automakers were resistant to this mandate, but over time, advancements in battery technology and fuel cell vehicles allowed them to meet the requirement. Dr. Lloyd also pointed out that California's regulations were instrumental in shaping the development of fuel cell technology.
Dr. Lloyd and Mr. Hill discussed the history and development of emission-free vehicles. Dr. Lloyd said:
The regulation for emission-free vehicles initially led to the use of batteries and fuel cells, with the latter being more expensive.
"As the industry evolved, the lithium-ion battery provided a significant boost to the battery-electric vehicle. While the fuel cell vehicle development has been slower, it is also gaining traction."
Dr. Lloyd commented on the history and current state of fuel cell and battery vehicles, particularly in relation to California's efforts to support their development.
Dr. Lloyd, said:
California's support, including a partnership between regulators, car companies, and energy companies, played a crucial role in overcoming the chicken-and-egg problem of refueling infrastructure and vehicle availability.
However, he also acknowledged the challenge of building the necessary infrastructure, with hundreds of millions of dollars needed for its development and touched on the relative popularity of electric vehicles compared to hydrogen fuel cell vehicles, noting the greater number of electric vehicle charging stations currently in operation.
They also discussed the future prospects of hydrogen fuel cells and battery electric vehicles. "
Dr. Lloyd, said:
"While battery electric vehicles have seen a rapid rise due to advancements in technology and cost, fuel cells offer advantages like quick refueling and long range, making them ideal for certain applications like trucks,"
Mr. Hill also noted that:
"companies like Toyota are continuing to invest in fuel cell technology despite the slower development pace. They agreed that both technologies will be necessary for different applications in the future.
About challenges and opportunities related to alternative fuel sources, particularly hydrogen and electric vehicles, Dr. Lloyd noted the benefits of hydrogen for long-haul transportation and industrial processes, but also acknowledged the difficulties of distributing hydrogen infrastructure. He emphasized the importance of the zero-emission mandate in motivating industry advancements, but also noted the cost and performance challenges.
Mr. Hill, concluded:
In addition to the public policies which have been instrumental in shaping the development of hydrogen economy.
"we acknowledge the importance of further advancements in cheap green hydrogen production technology that will help complete the transition to sustainable hydrogen economy."
Dr. Lloyd holds a Ph.D. in Chemistry from the University of Wales Aberystwyth. Dr. Lloyd previously served as Secretary of California Environmental Protection Agency (Cal EPA) and Chairman of the California Air Resources Board (CARB). He is president emeritus of the International Council on Clean Technologies (ICCT) and a member and Chair of the DOE Hydrogen and Fuel Cell Technical Advisory Committee (HTAC and its predecessor, HTAPP).
About NewHydrogen, Inc.
NewHydrogen is developing a breakthrough technology that uses clean energy and water to produce the world's lowest cost green hydrogen. Hydrogen is the cleanest and most abundant element in the universe, and we can't live without it. Hydrogen is the key ingredient in making fertilizers needed to grow food for the world. It is also used for transportation, refining oil and making steel, glass, pharmaceuticals and more. Nearly all the hydrogen today is made from hydrocarbons like coal, oil, and natural gas, which are dirty and limited resources. Water, on the other hand, is an infinite and renewable worldwide resource. However, extracting hydrogen from water is an expensive process. Working with research teams at UCLA and UC Santa Barbara, NewHydrogen is helping to advance the green hydrogen revolution. We are developing NewHydrogen ThermoLoop™, a breakthrough water splitting technology that uses clean energy and water to produce unlimited quantities of the world's cheapest green hydrogen. Our goal is to help usher in the green hydrogen economy that Goldman Sachs estimated to have a future market value of $12 trillion.
Source:HydrogenCentral