Controversial hydrogen heating trial poised for green light — but local authority demands last-minute debate
---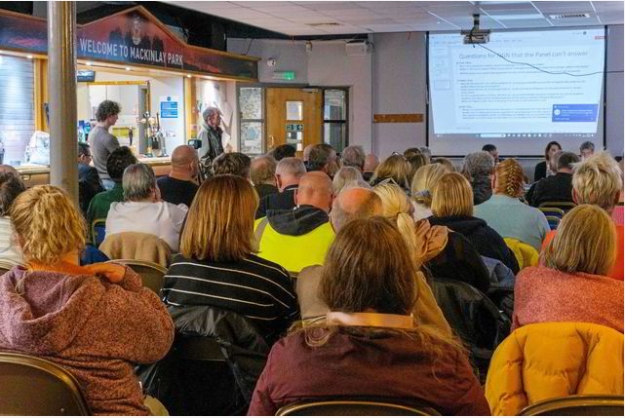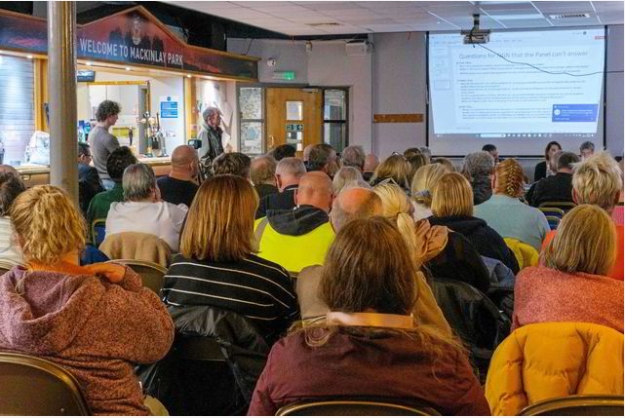 Decision on Redcar pilot due amid mixed messages from London, as campaigners make last-ditch attempt to secure independent advice
A controversial hydrogen heating trial in northeast England looks positioned to move ahead in the coming weeks following a deal to reduce the size of the project, as well as what local campaigners have described as "apathy" towards the programme among the area's impoverished residents.
But in a last-minute concession to some householders who claim that they still have outstanding questions about the safety, cost and disruption of the H2 trial, the local authority yesterday (Monday) afternoon invited the gas distribution company behind the proposal, Northern Gas Networks (NGN) to organise a public debate in which independent hydrogen experts are invited to speak.
NGN has agreed to host the debate in early December, according to Redcar and Cleveland Council leader Alec Brown, adding that "independent qualified experts" will be invited.
No speakers have been confirmed, but residents called for invites for the same independent experts included in a public meeting organised by locals in Redcar last Thursday — which NGN did not attend — namely independent analyst and investor Michael Liebreich, University of Cambridge mechanical engineering professor David Cebon, and the chair of the Hydrogen Sussex organisation, Abigail Dombey.
NGN confirmed that it is in talks with the local authority to facilitate a public meeting for impacted residents and landlords.
Shrinking project
However, a decision on the project is due in December, leaving residents very little time to secure an independent debate.
If it goes ahead, the "hydrogen village" heating trial would see around 1,800 properties in the Northeast English town of Redcar switched from fossil gas heating and cooking to hydrogen or electric equivalents in order to test the conversion of the local gas network to run on 100% H2.
The programme, commissioned by the Department of Energy Security and Net Zero (DESNZ), has proven to be extremely controversial, prompting a furious public backlash in the other mooted hydrogen village in Whitby in Ellesmere Port, northwest England — which led to the proposal's eventual cancellation in July, leaving Redcar as the only runner in the race.
Like Cadent Gas's proposal in Whitby, the original plan for Redcar was to test 2,000 homes, but NGN has agreed to reduce the size of the trial at the request of DESNZ, which is subsidising some 90% of the design work.
"There is a plan to reduce the number of properties (by around 10%) at the request of the government," a spokesperson for NGN told Hydrogen Insight. "This hasn't been fully signed off yet so we can't confirm the final conversion area but we'll update customers as soon as it is. We are happy to have conversations with individuals in the hub about the current plan for their property."
It is not clear why DESNZ asked for the reduction, and it had not responded to Hydrogen Insight's requests for comment at the time of publication, but it appears that negotiations with regards to the project are coming to a close.
The deal suggests that the UK government may be prepared to back a reduced version of the project, but mixed messages have been emanating out of London for some time.
Former energy secretary Grant Shapps recently admitted that hydrogen heating is unlikely to play a significant role in domestic heating, a position that was echoed by DESNZ minister Martin Callanan late last week.
But speaking at last Thursday's public meeting, Liebreich said that ministers may be hoping to push through a positive decision on the hydrogen heating ahead of next year's UK general election — which is widely expected to result in the ruling Conservative party losing power.
"The government might want to bounce something through because there is this feeling… [that] it sounds fabulous and it sounds progressive and it sounds like it squares the circle between net zero [and the associated cost and disruption]," he said.
"It seduces particularly politicians who don't have a STEM [science, technology, engineering and mathematics] background, who don't have physics, who don't have science."
Citing questions around the safety of hydrogen — especially around ventilation, explosion risk and the use of H2 sensors — and long-term costs, Liebreich urged residents to pursue NGN for answers.
"I can't tell you the answer to [these questions], how you deal with them, how NGN should deal with them, but I do know that you need to ask… until you are all happy with the answers," he said. "You have to be happy with the answers, not them."
'Poorer areas'
The question of public engagement is important because after the furore in Whitby, the UK government strengthened the requirements for gas companies to demonstrate local support for the trials before they are given the green light.
NGN must now show evidence of "strong public support" for the proposal. But the public response in Redcar has been significantly more muted than in Whitby.
At Thursday's public meeting, attended by more than 100 residents, one local councillor warned the community that it was being targeted precisely because its high rate of poverty means that residents are ill-equipped to oppose a project such as this.
"What I've noticed is that corporates like to pick on poorer areas of the country; they have less resistance," said Tristain Learoyd, who sits as a councillor on the local authority of Redcar and Cleveland for the centre-left Liberal Democrat party.
To illustrate, Learoyd compared the response to the areas of Coatham and Kirkleatham, where the hydrogen heating trial is due to take place, with the response to a potential housing estate in his more affluent ward of St Germain.
"I get emails every single day about [the housing development]," he said. "And another objection goes in or another complaint goes in because you've got a middle-class community with a little bit more time on their hands who aren't in a desperate spiral to simply survive."
Warning of "apathy", other residents at the public meeting reported that many of their neighbours had been swayed by the promise of brand new appliances.
"As several experts and local councillors pointed out [at the meeting], Coatham hasn't been chosen by accident," one resident said after the event on a private Facebook group. "It's been chosen because it's one of the most impoverished areas in the country, with a highly transient population, little community cohesion and where people are easily bought or persuaded with a little bit of money."
The use of hydrogen could almost double the cost of heating a domestic property by the end of the decade compared to fossil gas, according to analysis from Cornwall Insight.
Householders will have the cost of running their hydrogen appliances met by NGN during the trial, but Hydrogen Insight understands that if the programme is a success and hydrogen remains in the network at the end of the trial, residents will be left to pay the cost of running their appliances once the subsidy period is over.
According to England's public health agency, the Redcar and Cleveland area is one of the 20% most deprived areas in the country, while according to the local authority, Coatham is in the bottom 10%.
The charge of apathy tracks with NGN's own findings. In a residents' survey carried out last year, the gas company found that 76% were in favour of the trial going ahead, while 19% were indifferent and 5% against — however, only a maximum of 35% of affected residents responded to the survey at all.
Moreover, an investigation by Hydrogen Insight found that at least four of the questions were leading, while NGN itself has declined to explain how a 35% response rate demonstrates the "strong local support" demanded by DESNZ.
By comparison, residents in the more affluent Whitby braved freezing temperatures to protest Cadent's plans for an H2 heating trial.
NGN had declined to attend Thurday's public meeting, citing an issue with "misinformation" around safety and the scope of the offer.
For example, some locals are concerned that rooms containing hydrogen appliances will need four-inch-square ventilation holes in a wall to mitigate the risk of an H2 explosion — a measure recommended by consultancy Arup in its qualitative risk assessment on hydrogen heating, carried out for the government in May 2021.
However, NGN is reportedly planning to install hydrogen sensors in place of ventilation holes.
This prompted significant debate on Thursday, with one audience member, claiming to be a hydrogen engineer, warning that sensors are unreliable, hard to come by and difficult to maintain.
"The Health & Safety Executive [UK safety regulator] recognises that it is very difficult to prevent hydrogen leaks," Cebon added. "And they also say that even small sparks caused by certain types of clothing could cause a hydrogen explosion."
Liebreich also pointed out that each householder will need to develop a mitigation plan for when the sensor goes off, as hydrogen is an unfamiliar substance.
"If the sensor goes off, you haven't got ventilation, you've got to do something," he said on Thursday. "Leave the property, warn your neighbours, open windows? Don't know."
The gas company also denied the claim made by one speaker at the meeting that NGN is now no longer offering hydrogen-powered non-heating appliances such as H2 cookers.
"We have had problems with misinformation being circulated in the community, which originates from people who claim to be independent experts," the NGN spokesperson said. "This misinformation can cause alarm and undue worry to residents and to attend would give the impression the meeting is officially connected to the project."
However, NGN's decision to abstain from the meeting could also be influenced by Cadent's experience when it attended a public meeting on Whitby's hydrogen heating proposal in February, in which hostile residents shouted at council members and the company's head of strategy, Angela Needle.
Redcar's local Member of Parliament Jacob Young, a Conservative who is an active proponent of hydrogen heating, also declined an invite, while representatives from DESNZ were also invited.
Source:HydrogenInsight