Africa's first green hydrogen-based ironworks starts construction, with eye on exports to Germany
---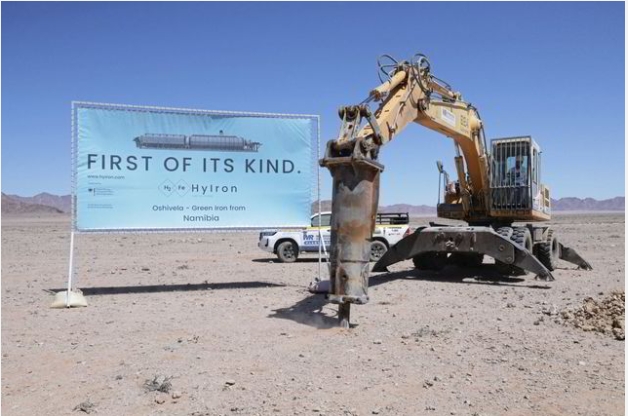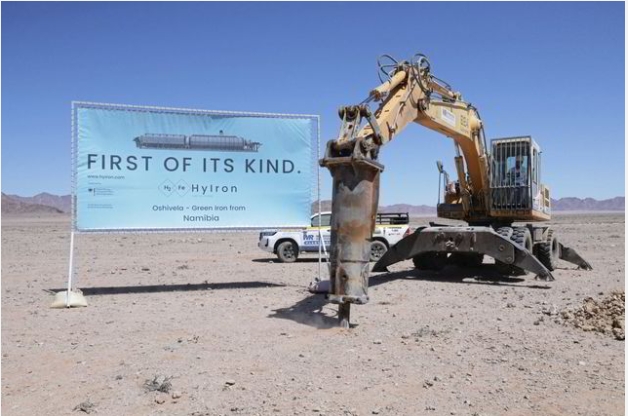 A German-funded pilot by HyIron in Namibia will start production of direct reduced iron next year
Africa's first green ironworks — using renewable hydrogen to directly reduce iron ore to sponge iron — started construction in Namibia this week.
The Oshivela project, developed by start-up HyIron and the recipient of €13m ($13.87m) in funding from Germany's federal government, is due to start producing 15,000 tonnes of green iron a year from the end of 2024.
However, the developer plans to ramp annual production up to one million tonnes, drawing from 18MW of wind power capacity and 140MW of solar, although an exact timeline for this scale up is unclear.
For now, the plant will use 20MW of solar PV, with electrolysis on-site. However, given that many direct iron reduction (DRI) facilities currently run on fossil gas — with some 'green iron' projects in Europe actually planning to set up gas-based DRI and switching to H2 as cheap supplies become available — Hydrogen Insight has reached out to confirm that the facility will operate entirely on green hydrogen on start-up.
HyIron is considering exporting the green iron produced at Oshivela to German steelworks, which could reduce emissions from the vast quantities of coking coal to currently burned to fuel blast furnaces.
The developer has already commissioned a pilot direct iron reduction plant in Lingen, Germany earlier this year, which would process Namibian ore. Hydrogen Insight has asked HyIron about the likely green premium for direct reduced iron marketed in Germany and Namibia.
Located in the south of the African continent, Namibia has often been singled out for its potential to produce green hydrogen at low cost due to strong wind and solar resources, as well as vast tracts of greenfield land for large project development.
The country is already progressing its flagship project, developed by Hyphen Hydrogen Energy, which targets one million tonnes of ammonia production from renewable H2 by the end of 2027 — primarily for export to Germany, which already seeks to import the vast majority of its expected 95-130TWh of demand by 2030.
However, this latest project could be a sign that rather than try to integrate hydrogen-based DRI into Europe's traditional steelworks and depend on imported volumes of H2 — already considered difficult to transport over long distances — these industries may reconfigure the value chain to import green iron produced close to where renewable hydrogen production will be cheapest, before processing it into steel.
Source:HydrogenInsight