French city that pioneered hydrogen buses will opt for battery-electric in future due to ongoing problems and high costs
---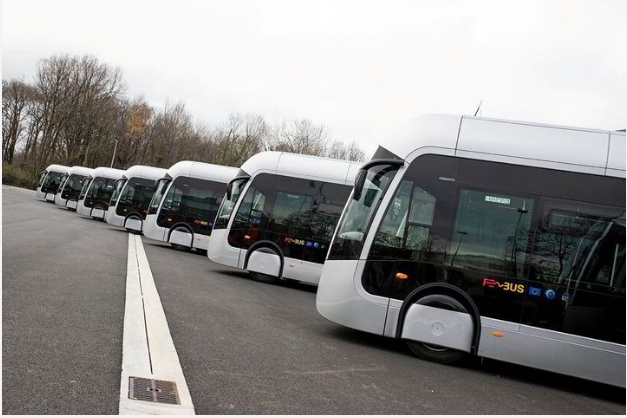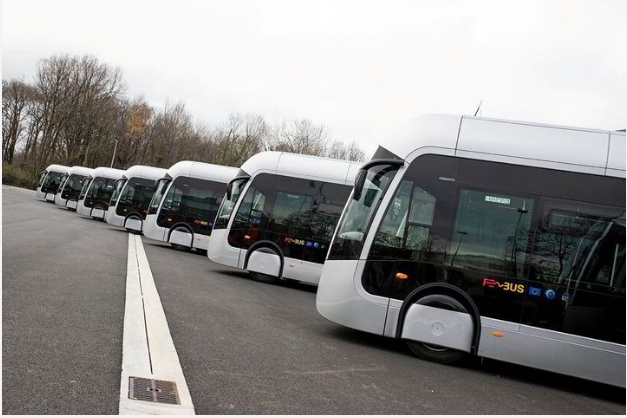 Fewer subsidies for H2 transport and improved fully-electric bus ranges mean Pau's first 12 fuel-cell buses will probably be its last
The French commune of Pau has operated eight hydrogen-powered buses since 2019 on its Fébus line, the first in the world to use 18-metre fuel-cell vehicles, with another four on order.
But after four years of frequent breakdowns and a near-doubling in H2 fuel bills, the city will likely opt to buy electric buses in order to green the rest of its fleet over the next decade, Pau's operations manager for transport Jérémie Neillo told French magazine La Gazette des Communes.
"We are going to buy eight buses per year over the next ten years. Hydrogen would be too difficult to manage," he said.
Although the service is up and running 99% of the time, "it is a daily adventure" keeping the buses on the road, Neillo noted.
"The production station has more problems than expected and the buses have lots of very small breakdowns. As for me, I spend three quarters of my days there even though it is only one of 17 lines!"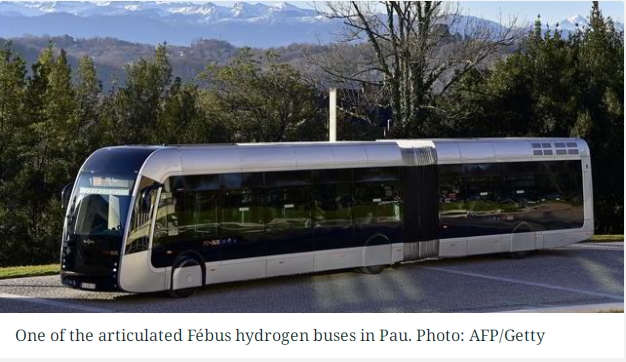 In order to manage operational costs, Pau has signed two flat-rate maintenance contracts with project partners, refuelling station operator GNVert (a subsidiary of Engie) and bus manufacturer Van Hool, worth around €600,000 ($641,000) a year.
Ordinarily, the cost of running the fuel-cell buses totals around €900,000 a year.
But because hydrogen-powered vehicles have a 30% "well-to-wheel" efficiency because of efficiency losses from electrolysis, compression and refuelling, compared to around 75% for battery-electric alternatives, this has meant a particularly high bill for Pau's H2 buses amid rising electricity costs over the past year.
While the fuel for the buses — 80% of which is green, albeit from renewable electricity certified by guarantees of origin, and 20% of which is bought-in grey H2 — ordinarily costs Pau €200,000-300,000 a year, the bill for this year is expected to reach €400,000.
Despite the running costs of nearly a million euros a year, Neillo defended the city's decision to buy the fuel-cell buses in the first place — despite being 30% more expensive than electric options — noting that there had been strong government support for hydrogen transport at the time.
More than €9m of the €15m upfront cost had been covered by EU, federal and regional subsidies.
Additionally, battery-run buses at the time had a 200km range compared to the 250km range of the fuel-cell buses, with the risk of slowing down service due to recharging needs.
The city was also reluctant to invest in charging infrastructure that would prevent modification or extension of the route.
"Looking back, it was the right choice. If we did the project today, it would be more questionable," he said.
"On the one hand, subsidies are drying up for this type of project. On the other hand, the autonomy of electric buses increases year after year," he added.
Source:HydrogenInsight