What we know so far about the Portuguese green hydrogen scandal that brought down the prime minister
---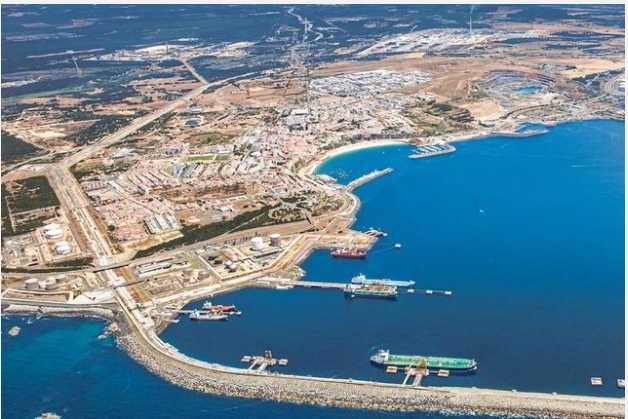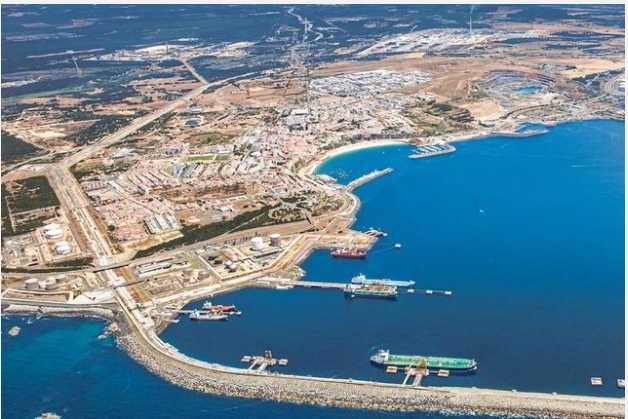 More signs point towards behind-the-scenes influence on H2 Sines
Portugal's prime minister António Costa resigned this week after his offices were raided, his top aide arrested, and multiple ministers named as suspects in a corruption scandal centered on lithium mining, data centres, and green hydrogen.
But details on the exact nature of this alleged corruption, including the H2 project involved, have remained murky.
A recent indictment from the public prosecutor's office, seen and reported on by Portuguese news agency Lusa, which also implicates a former minister for environment and climate action provides some clues that point towards H2 Sines being at the centre of the green hydrogen side of the scandal.
The story seems to start in 2019, when small Dutch developer Resilient Group launched a renewable hydrogen project in the southwestern port town of Sines, dubbed "Green Flamingo", while simultaneously advising on bilateral H2 trade between the Netherlands and Portugal.
However, according to the indictment, then-environment and climate minister João Pedro Matos Fernandes pushed for Portuguese energy firms EDP, Galp and REN to be included in Green Flamingo's development consortium.
Matos Fernandes, who left office in March 2022, has not been charged, and the indictment does not provide details on what actions he had specifically taken that would prompt suspicion of corruption.
But once EDP, Galp and REN joined the consortium, these companies effectively muscled Resilient out of leading the development, the Dutch firm's founder Marc Rechter has alleged to Portuguese newspaper Público.
In 2020, as the Portuguese government prepared its list of candidates for Important Projects of Common European Interest — an EU initiative that effectively unlocks vast amounts of state aid — Resilient exited the Green Flamingo consortium, which was subsequently renamed H2 Sines.
However, Resilient then submitted a separate bid for IPCEI candidacy — also called Green Flamingo, and extremely similar to what was being proposed by H2 Sines.
National weekly newspaper Expresso reported at the time that the new Green Flamingo had submitted as evidence for the project's export capability memoranda of understanding that Resilient Group had signed while it was still a part of H2 Sines.
The then-secretary of state for energy João Galamba left the new Green Flamingo off the list of IPCEI candidates, but included H2 Sines — interpreted by some as favouring the project with major Portuguese companies attached over its original developer.
Galamba, now minister for infrastructure, has been named a defendant in the attorney general's investigation, which did specify alleged corruption around a project seeking IPCEI status. But it is unclear whether this particular decision is being investigated or if he has been charged with regard to other activities on H2 Sines.
For one thing, Expresso reported that Resilient Group at the time had no turnover and no employees, while one of its owners, Natalie Samovicha, was on the Portuguese tax authority's "blacklist" of debtors who owed €7,500-25,000. The newspaper also noted that the company had brought on an ex-government official as a consultant to lobby for Green Flamingo.
Regardless, while H2 Sines added wind turbine manufacturer Vestas and metals group Martifer to its consortium, EDP and Galp had exited the project by 2021 in favour of developing other green hydrogen facilities in the region.
Galp this year took a final investment decision on 100MW of electrolyser capacity to be installed at its refinery in Sines.
Galp, Vestas, Martifer and EDP are also a part of the Green H2 Atlantic consortium, which is also developing a 100MW renewable hydrogen plant at the latter firm's decommissioned coal plant in Sines, which was awarded a grant from the EU's Innovation Fund.
Meanwhile, H2 Sines has seen no update on its development progress nor access to funding since initial announcements of feasibility studies in 2020.
None of the companies in the development consortium have been named as part of the investigation.
The public prosecution office, however, has reportedly suggested that Matos Fernandes, who left office in 2022, has had "suspicious" contact with Martifer chairman Carlos Martins, as well as highlighting his post-government consulting for law firm Abreu Advogados, which included clients such as wind-power-focused developer and investor Copenhagen Infrastructure Partners (in which Vestas owns a 25% stake).
"Copenhagen Infrastructure Partners categorically denies having had any direct relation with João Pedro Matos Fernandes and denies the intention of contracting services from ex-members of the Portuguese Government," the investment firm told Hydrogen Insight.
Abreu Advogados has also denied to Portuguese newspaper Observador that it had directly hired Matos Fernandes, who had started as a senior adviser at its Knowledge Institute in September 2022.
Vítor Escária, the chief of staff to António Costa who had been arrested earlier this week, had in 2019 been listed as a non-executive board member by Martifer. Hydrogen Insight has reached out to confirm whether he still holds this position.
Source:HydrogenInsight