Plug Power share price plunges as firm admits disrupted hydrogen supply over past quarter
---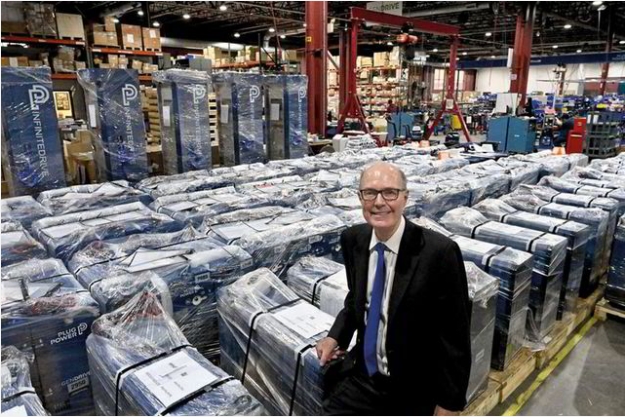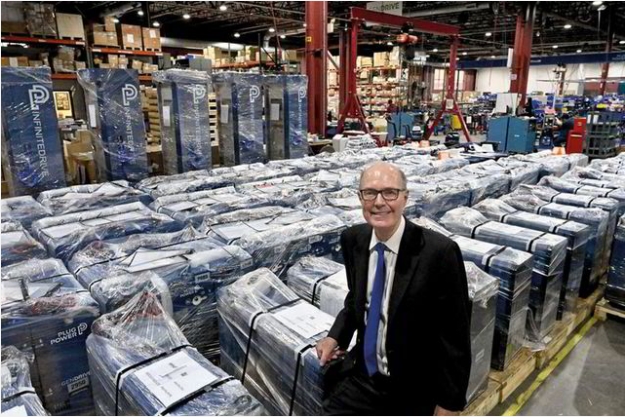 A fifth of its H2 production capacity is out of action
US green hydrogen technology firm Plug Power's share price has plunged by more than 25% yesterday after it admitted in its third-quarter results that its supply network had been massively disrupted by a combination of planned outages and force majeure.
Plug produces green H2 in-house to supply its fuel-cell equipment customers, although these deliveries were already extremely costly compared to the revenue they brought in.
"This was a difficult quarter, driven by the availability of hydrogen," said CEO Andy Marsh on an analyst call, noting that the firm's plant in Tennessee — which ordinarily provides around a fifth of its H2 production — had to be taken offline unexpectedly.
In addition to "temporary planned outages across our entire hydrogen network", this led demand to outstrip supply, pushing up the prices of H2 bought from third parties to cover the gap.
Marsh highlighted that refuelling stations in California "over the past several months" have had no or limited supplied of H2, with pump prices rising above $30/kg.
This also led to a knock-on effect for Plug's traditional business of material handling — ie, fuel-cell forklifts.
"We left the quarter with seven sites we couldn't bring on line, which would have represented well over $15m in revenue, because we couldn't put more stress on the network," Marsh said.
As it stood, the firm's revenue for the quarter only reached $199m — a sharp drop from the $260.2m it raked in for Q2 — with a gross margin of minus 69%, compared to the previous quarter's gross loss of 30%.
So while Marsh had this summer predicted that gross margins would "become positive" this year and Plug would be profitable between Q4 2023 and Q2 2024, this is unlikely to pass without a miraculous Q4, even with the CEO's optimism that fuel supply will be boosted before the end of the year.
"Good news is, the network is now stabilised and many of the planned outages have subsided," he said, noting that the Tennessee plant would be back on line by the end of the year.
"One of our major suppliers is upgrading one of their facilities to allow the plant to operate at full nameplate capacity in the coming months," he added, noting that that facility's output to date had only produced a maximum 25% of capacity.
Plug also plans to start up 15 tonnes a day of extra capacity from its new liquid green hydrogen plant in Georgia by 15 November — although this had originally been scheduled for Q3.
"We're continuing to see progress at our Georgia plant, and we're finishing the last steps of the construction process, commissioning the last liquefier," Marsh said.
The CEO also hinted that the H2 supply disruption is not limited to Plug Power.
"There isn't additional hydrogen available. I was talking to someone today who told me they couldn't get any hydrogen," he said, raising that another supplier had confirmed to him that it was installing more steam methane reforming units to produce extra H2 —albeit from unabated fossil gas — for the network.
Hydrogen Insight has reached out to Plug for further details on the root cause of the Tennessee plant outage.
Source:HydrogenInsight