Dutch company develops alkaline electrolyser that produces hydrogen at up to 350 bar
---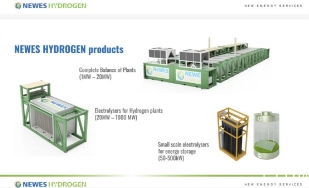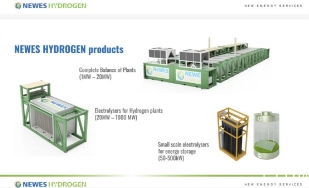 NEWES Hydrogen has developed and patented an alkaline electrolyser capable of producing green hydrogen at elevated pressure, enabling immediate access to hydrogen at pressures of up to 350 bar, without the need for a compressor or an external gas drying installation.
The electrolyser is composed of ~1 MW modules, which can be connected in series for a total capacity of approximately 25 MW.
Green hydrogen is set to play a vital role as a high-pressure energy carrier for various applications, including storage (up to 350 bar, or even 700 bar depending on the type), pipeline transport (ranging from 30 to 70 bar), and conversion to ammonia or methanol (typically around 150 bar).
NEWES Hydrogen's electrolysis technology produces hydrogen directly at the required pressure for these applications, eliminating the need for compressor installations.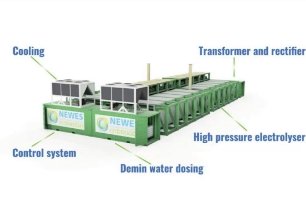 Currently, in collaboration with partners, the company is developing a 1 MW at 350 bar demonstration installation to showcase the technology on an industrial scale. The installation is expected to be operational by mid-2024.
Source:Hydrogentechworld