Canada lines up $4bn green hydrogen project in cleantech push
---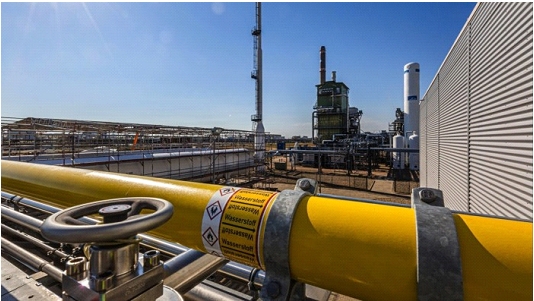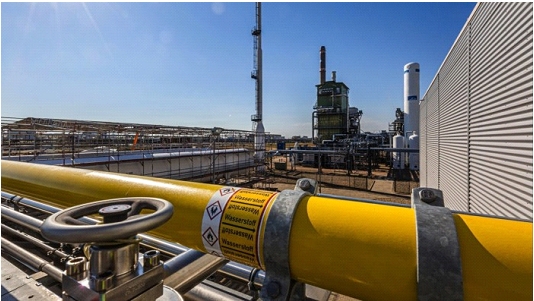 Bulk of TES Canada's production will be used to generate 'electric natural gas'
Image:Rolf Schulten/Bloomberg

Belgian hydrogen start-up Tree Energy Solutions said on Friday it would build a $4bn plant in Quebec to produce synthetic natural gas with green hydrogen, as Canada tries to compete with the US in a race to secure cleantech investment.
TES Canada will develop the project in Quebec, producing 70,000 tonnes of green hydrogen a year by 2028, among the largest committed in Canada to date. The bulk of production will be used to generate what the company calls "electric natural gas", a nearly emissions-free fuel created by combining captured carbon and green hydrogen.
Marco Alverà, TES's chief executive and former boss of Italy's gas network Snam, told the Financial Times that Canada's cheap hydropower resources, energy demand and tax credits made the country an attractive destination for the project.
"Tax credits like the [Inflation Reduction Act], like the Canadian plan really help because they cover part of the cost difference and that's really important to get the ball rolling," said Alverà. "The EU cannot do a tax credit the way that the US and Canada can . . . It's less business-friendly."

Hydrogen tax credits in the IRA are uncapped, making the US one of the top destinations to produce the fuel. In its 2023 budget, Canada introduced a C$17.7bn (US$12.8bn) tax credit to compete for projects.
The announcement comes as US allies race to build the nascent green hydrogen industry and compete with Biden's IRA, while accusing the law of protectionism.
Jonathan Wilkinson, Canada's natural resources minister, told the FT earlier this year that the IRA created an "unlevel playing field" for Europe and Canada and warned the US against triggering a "carbon subsidy war" with its allies.
But Canadian officials have also acknowledged that the country is projected to miss its 2030 emissions reduction targets. Canada's federal government introduced one of the west's most aggressive carbon taxes, but it remains one of the world's largest oil producers with ambitions to increase supplies through a controversial new pipeline — funded by Ottawa — to the Pacific coast.
Technology to capture carbon has been around for years and has long been considered essential to decarbonisation but remains expensive and has never achieved scale despite hefty subsidies.
TES believes in the viability of the sector, as countries set future bans on internal combustion engines and introduce hydrogen targets, and the production of electrolysers to make green hydrogen scales up.
"As electrolyser costs go down, we will make [electric natural gas] cheaper than oil," said Alverà.
Source:TES