Fortescue billionaire Forrest has vowed to spend $5bn on Brazilian green hydrogen and ammonia project: President Lula
---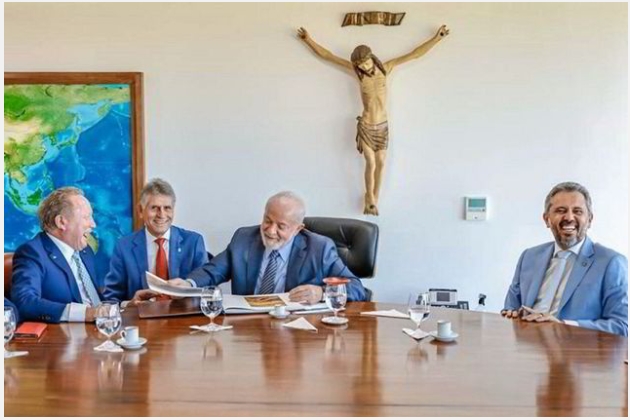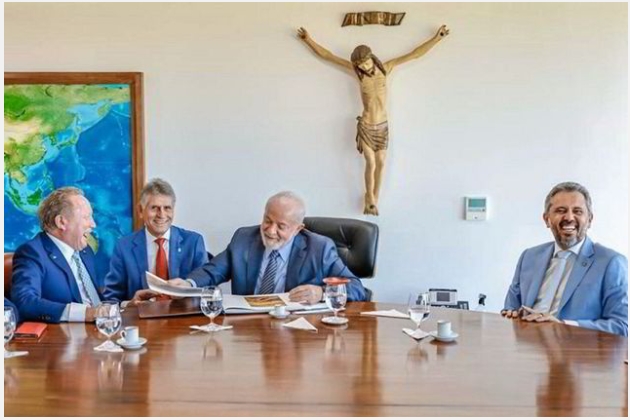 Iron-ore magnate meets country's leader as observers eagerly await final investment decision
Iron-ore billionaire and Fortescue chairman Andrew Forrest has pledged "investments" of $5bn towards a major green hydrogen project in Brazil, raising the question of whether the scheme is approaching a final investment decision (FID).
The promise was made during a meeting between Forrest and Brazilian president Luiz Inácio Lula da Silva on Thursday, Lula claimed on social media.
The investment relates to Fortescue's proposed 300,000-tonnes-per-year green hydrogen project in the port of Pecém, in the northeastern state of Ceará, for which the Australian firm recently secured approval for its environmental impact statement, as well as confirmation of a preliminary licence to operate from Brazilian regulators.
"I received... the Australian investor and president of Fortescue, Andrew Forrest," Lula wrote on his official Twitter account. "He is excited about Brazil's potential in renewable energy and is making a $5 billion investment in green hydrogen at the Port of Pecém in Ceará."
However, Fortescue has not made any announcement of FID to the Australian stock exchange on which it is listed, suggesting that the "investments" touted by Brazil's government amount to a promise from Forrest to secure the necessary financing to proceed with the project.
The Fortescue division responsible for delivering its renewable H2 schemes, Fortescue Energy, has promised five green hydrogen project FIDs across five continents by the end of the year, and is seeking a combination of project and public finance and equity investments to fund its developments, rather than using the mining giant's balance sheet.
This is despite the existence of a $1bn cash stockpile that had been earmarked for green hydrogen and renewables development before Fortescue ditched its pledge to siphon off 10% of its group profits into its clean energy division.
Fortescue Energy chief executive Mark Hutchinson told analysts on a quarterly results call in October that the Australian miner is also hoping to secure funding from local development banks as well as subsidy programmes in the five countries it is targeting, comprising Brazil, the US, Norway, Kenya and Australia.
Insiders in the Brazilian government revealed earlier this year that the country is considering a US-style tax credit for green hydrogen production in order to attract investment — although it has warned that it is not in a position to dole out subsidies as generous as those offered by the Biden administration or in Europe.
The meeting between Lula and Forrest was confirmed on Fortescue's social media feeds, however the multi-billion-dollar promise was not.
The company had not responded to Hydrogen Insight's questions at the time of publication.
Fortescue has said it will develop the Pecém project in Brazil in two stages, the first requiring 1.2GW of renewable energy and the second 900MW, taking the total to 2.1GW.
The 837 tonnes of green hydrogen it produces per day will be made into green ammonia for export to international markets. First operation is scheduled for 2027.
Renewables will be sourced via power purchase agreements, Fortescue has said, without giving any indication of electrolyser capacity or a timeframe for the full ramp up.
Fortescue Energy is putting together a "shortlist" of projects to present to the company's board for FID approval, suggesting that an announcement will be made on all successful proposals at once.
Projects must offer double-digit returns in order to make it onto the shortlist, a target which Hutchinson said in October was "looking good" ahead of Fortescue Energy's final pitch to the board.
However since then, the company's electrolyser supplier for its Gibson Island green hydrogen and ammonia project, Plug Power, has admitted that it is experiencing supply disruptions and could fold within the next year.
Gibson Island is the most advanced of Fortescue's green hydrogen project pipeline, and had been widely tipped as the most likely to secure its board's nod for FID. Plug's difficulties could see the Australian company using its own locally-produced electrolysers after all, despite having signed a deal to ship Plug's models half way around the world from the US.
Source:HydrogenInsight