GREEN HYDROGEN – ACWA POWER, MASDAR AND SOCAR TEAM UP FOR 500MW RENEWABLE ENERGY PROJECTS IN AZERBAIJAN
---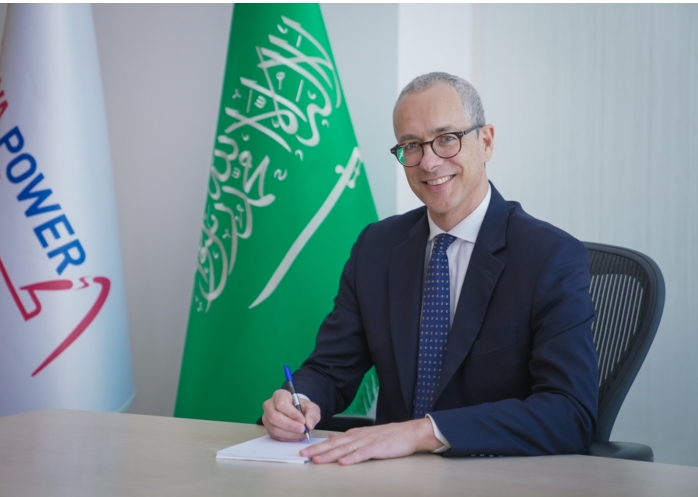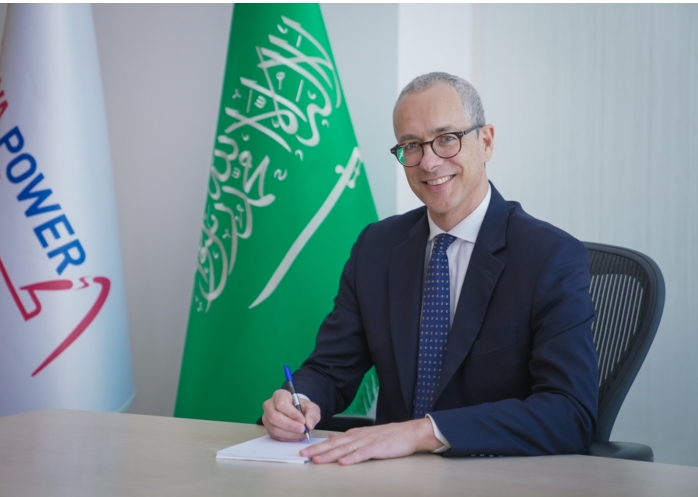 GREEN HYDROGEN – ACWA POWER, MASDAR AND SOCAR TEAM UP FOR 500MW RENEWABLE ENERGY PROJECTS IN AZERBAIJAN.
Saudi-listed ACWA Power, the world's largest private water desalination company, leader in energy transition and first mover into green hydrogen, has announced the signing of a Memorandum of Understanding (MoU) with Abu Dhabi Future Energy Company, also known as Masdar, and State Oil Company of Azerbaijan Republic (SOCAR) to develop 500MW of renewable energy projects in Nakhchivan Autonomous Republic of the Republic of Azerbaijan.
The MoU was signed by Thomas Brostrom, Chief Investment Officer of ACWA Power, Mohamed Jameel Al Ramahi, Chief Executive Officer of Masdar, and Afgan Isayev, Vice President of SOCAR.
As two of the largest independent power producers (IPP) of clean energy globally and within the region and an integrated national oil and gas company providing energy security of the Republic of Azerbaijan, the signing parties to the MoU will see the organisations pool their expertise to expedite the development of renewable energy projects that accelerate decarbonisation and help Azerbaijan achieve its net-zero goals.
Marco Arcelli, Chief Executive Officer of ACWA Power, said:
We are thrilled to join forces with Masdar and SOCAR in our commitment to advancing clean energy solutions around the world. Our shared vision for a sustainable and decarbonised future transcends competition.
"By coming together, ACWA Power, Masdar and SOCAR are demonstrating our unwavering commitment to accelerate decarbonisation efforts globally. We are proud to collaborate in helping Azerbaijan advance towards its net-zero goals, and through this partnership, we aim to set an example for the industry."
Mohamed Jameel Al Ramhi, Chief Executive Office of Masdar, said:
We're delighted to join forces with our strategic partners to further the global energy transition and accelerate the development and deployment of renewable energy.
"This builds on Masdar's existing partnership with Azerbaijan for the 230MW Garadagh Solar PV plant, the largest in the region. With plans to develop a potential pipeline of up to 10GW of renewable energy projects in the Central Asia nation, this latest collaboration in Nakhchivan will further strengthen Azerbaijan's net-zero ambitions. Our alliance with ACWA Power and SOCAR demonstrates our shared goal of supporting countries to diversify their energy mix and decarbonize economies for a greener, cleaner future."
Afgan Isayev, Vice-President of SOCAR, said:
We are pleased to announce the formalisation of the tripartite collaboration between SOCAR and our esteemed partners, Masdar and ACWA Power, solidifying our aspiration to advancing renewable energy initiatives in Azerbaijan.
"Building upon our existing collaboration with Masdar and our ongoing cooperation with ACWA Power, this partnership represents a crucial milestone in our journey toward a sustainable energy future. This strategic alliance underscores our dedication to harnessing the vast potential of solar and wind energy, furthering our efforts to reduce carbon emissions, and fostering economic growth in our region. We are excited to embark on this path of energy transition, ultimately contributing to a greener and more prosperous Azerbaijan."
ACWA Power entered the Azerbaijan market in 2019, with the intention of supporting the Central Asian nation in meeting its ambitious renewables integration, greenhouse gas (GHG) emissions reduction, and decarbonisation targets.
ACWA Power is currently developing a 240MW wind power plant in Azerbaijan, at an investment value of US$286 million. Meanwhile, four implementation agreements for mega giga projects including a 1GW onshore, a 1.5GW offshore wind farm and a battery energy storage project were signed earlier this year with the Azeri Ministry of Energy, while a cooperation agreement with State Oil Company of Azerbaijan Republic (SOCAR) will enable collaboration and exploration in the fields of renewable energy and green hydrogen.
Masdar has been active in Azerbaijan since 2020 and developed the 230MW Garadagh solar plant, which become operational in October this year. The UAE's clean energy pioneer has also signed agreements to develop onshore wind and solar projects and integrated offshore wind and green hydrogen projects with a total combined capacity of 4GW in the country. Masdar and Azerbaijan have agreed on an option to expand the total capacity for renewable projects to 10GW across multiple technologies.
Source:HydrogenCentral