Is it safe to use pure hydrogen to fuel ships? EU seeks contractor to figure out the answers
---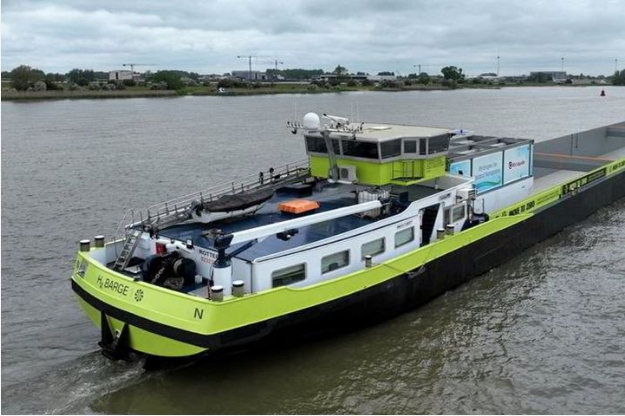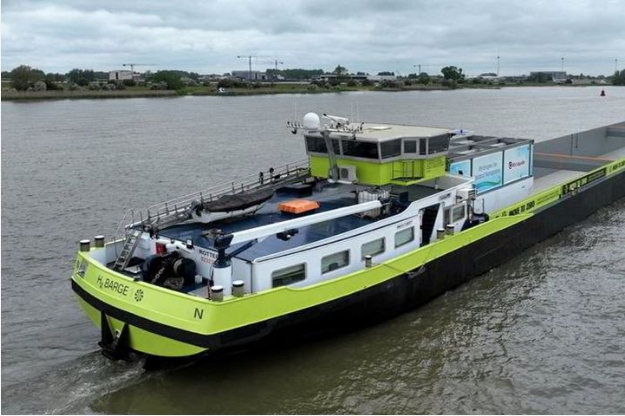 A contract worth nearly half a million euros is on the table to evaluate potential hazards for crews onboard H2-powered vessels
The EU's European Maritime Safety Agency (EMSA) is tendering for a €450,000 ($480,899) contract to run a risk analysis and provide guidance for using hydrogen as a fuel for ships, to ensure that this potential route for decarbonisation is "fit for purpose and [does] not cause threats to the human life, health, and environment".
The Lisbon-based agency notes that using H2 could present major risk to human life, including via "asphyxiation, burns, frostbite and hypothermia".
This seemingly contradictory list is because hydrogen is not only an extremely flammable and small molecule — with a high risk of leaking out of storage and dispersing through a room — but if being kept onboard as a liquid, needs to be kept below minus 253°C.
As such, one of the tasks set by EMSA is to outline the potential hazards of hydrogen's chemical and physical properties, including its embrittlement of metals.
The report's scope specifically only covers hydrogen rather than the use of one of its derivatives such as methanol or ammonia, although it will include the conversion of these and other carriers onboard the ship to H2.
The contractor is also expected to run a safety assessment and reliability analysis for the main equipment, systems and sub-systems likely to be used by a hydrogen-fuelled ship — such as fuel cells, internal combustion engines, and the "hydrogen storage system including boil-off management".
Boil-off is the phenomenon whereby a portion of liquefied gases warm up during storage and reverts back to a gas, expanding in the process and increasing pressure inside the tank, requiring it to be removed to prevent the tank from exploding.
EMSA also requires the contractor to model hazards for a generic ship with onboard H2 storage in enclosed spaces, as well as risks associated with reforming a carrier back to hydrogen, and for two specific ship types (to be agreed at a later date).
The report is also set to pull together existing rules, standards and best practices in order to identify regulatory gaps, and thereby provide its own guidance for European vessels seeking to use H2 as a fuel.
This review of regulations will include the International Maritime Organization's (IMO) upcoming guidelines for hydrogen- and ammonia-fuelled vessels, which are due to be finalised by its sub-committee on carriage of cargoes and containers in mid-September next year.
EMSA expects to sign off on the contract in the first quarter of next year, with the final study and its recommendations delivered within two years.
However, the EU has already passed its FuelEU legislation, which not only sets targets for the share of renewable fuels of non-biological origin (RFNBOs), ie, green hydrogen and its derivatives, but also incentivises the use of these fuels by effectively double-counting their contribution to a vessel's mandated emissions reduction from 2025 to 2050.
But despite this potential risk of a lack of up-to-date guidance before FuelEU kicks in from 2025, many shipowners are unlikely to jump straight to using pure H2 to fuel their ships in the short term.
While a pilot project for a fuel-cell barge is currently running on Dutch waterways, a number of incumbent shipping firms such as Exmar and Maersk are instead placing orders for vessels with engines capable of running on either ammonia or methanol.
Shipping standards firm DNV last year published a report ruling out pure H2 as a viable fuel for intercontinental shipping, echoing these conclusions when forecasting the likely zero-emission vessels in British waters by 2050.
Source:HydrogenInsight