Ambition vs reality | Only a tiny proportion of the world's clean hydrogen projects have firm offtake deals: BNEF
---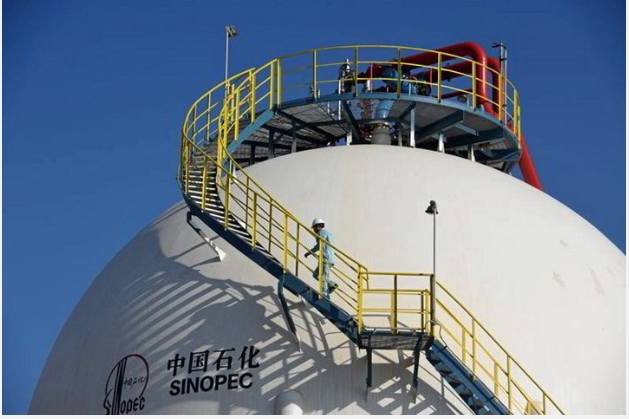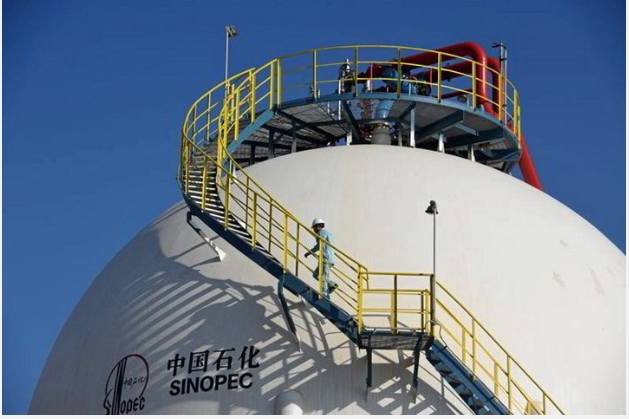 Just 2% of annual production capacity planned by 2030 is covered by a binding purchase agreement
Hydrogen project developers around the world may have planned 47 million tonnes of annual clean hydrogen capacity by 2030 but only about one million tonnes of this is covered by binding contracts with offtakers, warns research firm BloombergNEF (BNEF).
Offtake is generally considered a pre-requisite for hydrogen projects to reach final investment decision (FID), with banks reluctant to sign off on loans without a clear source of revenue over the payback period.
According to BNEF's database of hydrogen offtake, which tracks all announced projects with at least 20MW or 2,800 tonnes of annual production capacity, only 7.9 million tonnes a year has an offtaker attached.
And although 16 projects, with a combined capacity of around one million tonnes, have signed binding offtake agreements, the numbers are slightly skewed by three agreements for more than 100,000 tonnes a year.
About 2.9 million tonnes of output only has offtake covered by non-binding memoranda of understanding (MoUs), while roughly 3.4 million tonnes are covered by an unspecified offtake agreement.
In addition, approximately 1.74 million tonnes are set for self-offtake — ie, project developers consuming it themselves, such as Shell with Holland Hydrogen 1 or Sinopec with its Kuqa project.
While nearly 1.5 million tonnes of capacity is due to come on line in 2028, no binding offtake contracts have been signed for projects scheduled from this year to 2031, with most of these volumes only covered by MoUs or unspecified agreements.
Since construction takes two to three years to complete after FID — with most of the capacity contracted in binding agreements signed to date scheduled to come on line in 2026 or 2027 — BNEF cautions that it is "unlikely" that projects scheduled to start up in 2026 that only have offtake MoUs will actually be able to be up and running by that year.
"These projects will likely have to convert the MoUs into binding contracts soon or postpone the delivery timeframe," the report explains.
Similarly, while "many projects that have signed pre-contractual agreements [ie, term sheets, letters of intent and heads of agreement] are scheduled for 2029", the research firm warns that "these projects will have to push for binding contracts by 2026 to come online as scheduled".
And when it comes to self-development, "these projects might be able to reach FID without binding offtakes, such as the Sinopec Kuqa project in China, but this is highly subject to the owner's willingness to fund — those without weak economics and no policy incentives will likely delay these projects, if not scrapping them", said Xitong Gao, senior associate at BNEF, who authored the update.
Who is buying?
Many analysts and environmental groups have called for green hydrogen to be used to displace existing volumes of grey H2 produced from unabated natural gas.
And, indeed, consumers such as the fertiliser, chemicals and oil refining industries account for 36% of offtake volumes, with the last making up the largest chunk with 19%.
Meanwhile, new uses, such as steel, power, shipping, aviation and broader renewable fuel production account for a combined 20% of volume.
The users of the remaining volumes have not been identified.
Some of these industries are more willing to put their money where their mouth is.
While chemical producers only made up 8% of total offtake volume, they account for 30% of binding agreements, mostly due to OCI's recent deals for blue hydrogen from Linde and green ammonia (NH3) from New Fortress Energy.
Meanwhile, the aviation industry and renewable fuel producers make up 10% and 13% of binding agreements, respectively, compared to 2% and 3% of overall offtake volumes.
Oil refiners are more reluctant to put their money on the table, only making up 5% of binding contracts, respectively.
While companies in oil refining, chemicals, fertilisers, utility and metal sectors contribute to over 75% of general offtake volume, only 46% of this hydrogen (and its derivatives) will be used within these sectors — implying that some of these offtakers, rather than decarbonising theirown operations, are cornering volumes to redistribute to third parties.
BNEF says that 36% of overall offtake volumes are destined for export, or around 2.8 million tonnes a year of capacity. Of this, more than 1.5 million tonnes a year of capacity is set to go to South Korea or Europe, with Germany, Japan and Singapore also specified as destinations for this H2. However, only two binding agreements for offtake from export projects have actually been signed.
Meanwhile, the US dominates supply, with 19% of overall offtake volumes and 33% of capacity covered by binding contracts being developed in the country.
This could indicate confidence from the market that projects will be able to leverage the generous tax credits for clean hydrogen production or carbon capture and storage laid out by the Inflation Reduction Act, despite a lack of published guidance for the former.
Similarly, Canada — which offers investment tax credits for hydrogen projects — is expected to supply 10% of overall offtake and 20% of binding agreements.
And although Europe lags in overall offtake, with Spain expected to be the largest supplier due to comparatively cheap renewable electricity, around a fifth of binding agreements are for projects in the EU, led by Sweden, France and Denmark.
What are offtakers buying?
The largest share of volumes are being sold as green ammonia (36%) followed by those purchased directly as green H2 (25%).
Meanwhile, 17% of offtake is for blue hydrogen directly, with a further 10% for blue NH3. Around 10% of these agreements by volume are for green methanol.
However, many of the agreements to buy green ammonia do not specify exactly how these volumes will be used, with some such as Air Products' contract with Neom explicitly stating they will sell this NH3 to third parties — although others have indicated they will use the chemical as a fuel for shipping.
"In contrast, most offtake volume with hydrogen as the final product has disclosed a specific use case. Blue H2 is mostly being used for oil refining and chemical production. Green H2 projects are signing contracts with a wide range of users — from fertilisers, to steel to power generation," the report explains.
Only 12 offtake agreements so far have disclosed the length of the contracts. Seven of these are between 10-20 years, which BNEF notes "matches well" with common tenors for renewable power purchase agreements (PPAs), which generally run from 10-25 years.
However, many hydrogen developers in Europe are likely to sign PPAs for much shorter timeframes, given the EU's requirement for hourly matching between H2 production and renewable power generation is set to kick in from 2030 onwards.
Source:HydrogenInsight