OPINION | Less is more — time for a reality check on Europe's struggling hydrogen industry
---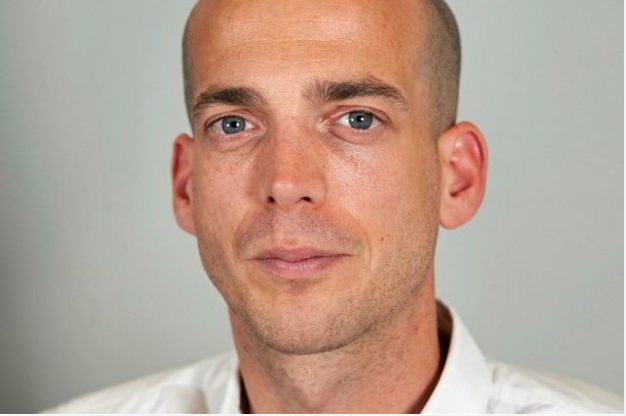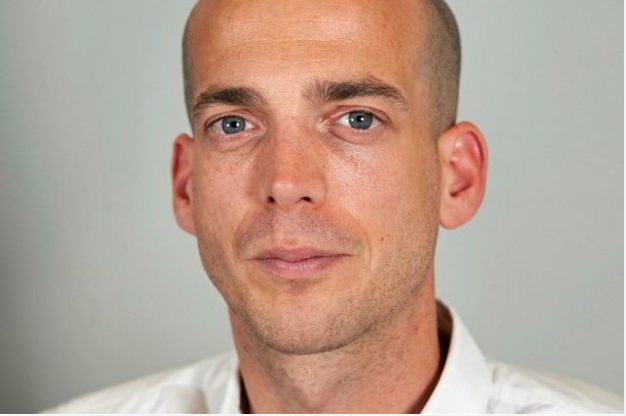 With a healthy dose of realism, we can really get the H2 sector off the ground, writes William Todts
Despite sky high ambitions and unprecedented political support, Europe's hydrogen industry is struggling.
The EU's goal to produce and import 20 million tonnes of clean hydrogen by 2030 is now widely seen as completely unrealistic.
For hydrogen to take off, the EU needs to dial down its ambitions dramatically. Even a more achievable four million tonne goal would require an 80-fold increase in renewable hydrogen production.
Despite the chasm between hype and reality, politicians remain unfazed. For their first big industry dialogue, Ursula von der Leyen and her new Green Deal chief, Maros Šefčovič, chose hydrogen.
Compared to the automotive, wind, chemicals or steel industry, it is a tiny part of the economy. But no industry sells dreams better than the hydrogen lobby.
The trouble is that unless we change course, the hydrogen dream will become an expensive nightmare.
It's the economics, stupid!
There is a huge theoretical global "project pipeline" of more than one terawatt of electrolyser capacity. However, only 4% of hydrogen projects get financed. That's because there is no business case for clean hydrogen.

Trucks are a good example. According to the International Council on Clean Transportation, in 2030 renewable hydrogen could be delivered to European trucks for €7/kg. That translates into energy costs of €0.45 per km — compared to €0.31 for diesel and €0.18 for an electric truck.
Hydrogen costs may come down a little more in Europe from their current €12/kg or more. The Boston Consulting Group now expects 2030 costs of €5-8/kg — but that's up from €3/kg hopes earlier.
Genuinely cheap hydrogen would need to be produced outside Europe, in places like Namibia where it could reach €2/kg. To export hydrogen from Namibia, it needs to be transformed into a fuel that can be transported by ship, eg, ammonia.
Transforming green ammonia back into hydrogen and piping it around Europe is not economically viable. But green ammonia can be used to replace grey ammonia (eg, for fertiliser), or to power ships as Belgian shipping giants CMB and Exmar plan.
Either way, even if costs come down, green hydrogen will remain more expensive than fossil fuels or direct electrification. That's true for trucks but it also applies to planes, steel, chemicals, etc.
As a result, the only road to market for renewable hydrogen is through a combination of subsidies and mandates.
How to boost renewable production 80-fold in six years?
The way forward is surprisingly simple. We need to focus on no-regrets, low-infrastructure hydrogen applications. These are precisely the areas where EU lawmakers have created the world's most important regulated lead markets, ie, the RED III mandates for ammonia fertiliser and refining, the e-kerosene mandate for aviation (ReFuelEU), and the ammonia and methanol goals for shipping (FuelEU and RED III).
Combined, these lead markets need four million tonnes of renewable hydrogen in 2030. That would require an 80-fold increase in green hydrogen production (compared to current very low levels). These are the markets where the hydrogen industry cannot afford to fail if it wants to grow after 2030.
These are also markets where no additional infrastructure is required. Unlike compressed or liquid hydrogen, derivatives such as ammonia, methanol and e-kerosene are easy to transport.
An 80-fold growth in six years is a huge challenge and so more support is justified. Despite the EU mandates, few hydrogen users (eg, airlines, shipowners) are currently willing to sign long-term contracts with producers.
Without offtake deals banks won't lend producers the cash needed to build the electrolysis and synthesis plants. Low-interest loans, state guarantees, and other aid can help overcome this blockage.
Watch out for blue hydrogen and pipe dreams
What we should not do is go easy on sustainability requirements for natural-gas-based hydrogen. Blue hydrogen can be just as bad, or even worse, than fossil gas for the climate so we'll need very strict rules on things like methane slip and carbon capture rates to ensure blue hydrogen meets the EU's 70-80% reduction threshold in real world operations.
If you're gonna throw a tonne of public and private money at hydrogen, that's the least the public can expect.
The other thing we should not do is fall for hydrogen pipe dreams.
We don't need hydrogen in heating, trains, aviation (maybe later), and we probably don't need it in trucks.
Meanwhile the business case for hydrogen in heavy industry is shaky (more on how to resolve the green steel challenge in a future column). So for now, there's absolutely no need to spend €80-140bn on a "hydrogen" backbone that will carry mostly fossil gas for the foreseeable future.
When it comes to hydrogen, less is more.
If Europe's politicians can avoid the temptation to apply the hydrogen miracle to everything, they have a chance of decarbonising hard-to-decarbonise sectors like shipping and aviation.
With a healthy reality check, we can really get the hydrogen industry off the ground.
William Todts is executive director of Brussels-based non-profit clean transport campaign group Transport & Environment.
Source:HydrogenInsight