Uniper's Isle of Grain power plant, one proposed location for the Project Cavendish blue hydrogen project.Photo: Uniper EXCLUSIVE | Shell-backed blue hydrogen project shelved amid 'cost concerns'
---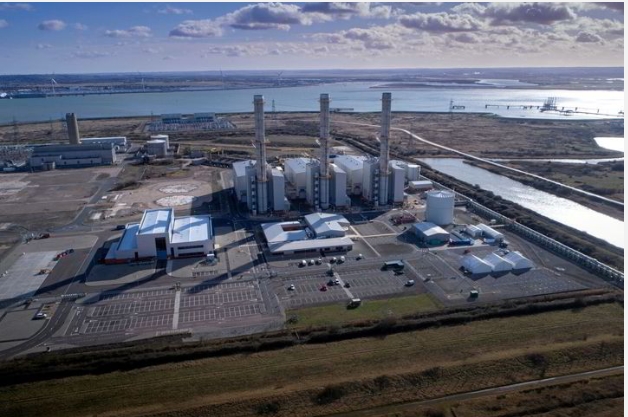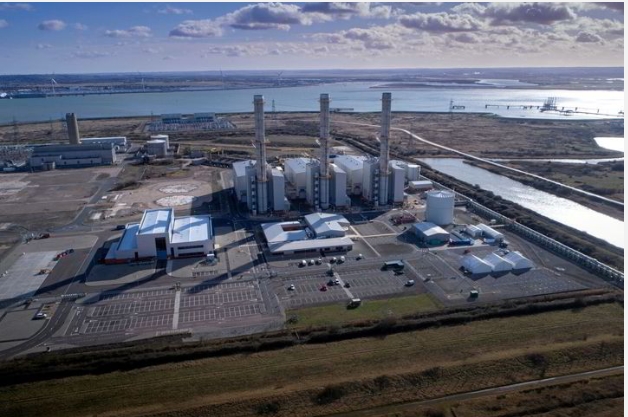 Uncertainty over government support also behind decision to suspend Project Cavendish
A consortium of oil majors and utilities have quietly shelved plans to build a 700MW blue hydrogen project in the UK, amid concerns about the project's technical and economic challenges as well as uncertainty about government support for H2 heating and blending, Hydrogen Insight can exclusively reveal.
Launched with much fanfare in 2021 by oil major Shell, utilities Uniper and SSE, combined heat and power specialist VPI and consultancy Arup, as well as an offshoot of power transmission operator National Grid, Project Cavendish had been targeting a final investment decision by the end of this year, with first hydrogen production at a site in southeast England in 2027.
But Shell has confirmed to Hydrogen Insight that work on Project Cavendish scheme has been discontinued after the co-operation agreement between the six consortium partners lapsed over a year ago.
"Parties have decided to not renew the cooperation agreement after it expired some months ago, so the project is no longer being progressed," a spokesperson for Shell told Hydrogen Insight. "Hydrogen remains an important part of Shell's portfolio, and we continue to look for competitive opportunities in support of the energy transition."
Uniper also confirmed the project's demise, noting that the agreement expired in June 2022.
Project Cavendish was originally billed as a hydrogen blending and heating project that could replace up to 50% of the 2040 gas demand in London and southeast England from a location on the Isle of Grain on the Thames Estuary.
The Isle of Grain also hosts three power stations as well as a major liquefied natural gas (LNG) receiving terminal.
The blue hydrogen — made with fossil gas with the carbon emissions captured and stored (CCUS) — was also earmarked for use in the area's power stations supplying giant UK electricity customers such as the London Underground, as well as for use as hydrogen fuel for London buses and road freight.
The project hinged on reforming regasified LNG from the National Grid-owned Grain terminal, turning it into hydrogen using an autothermal reformer (ATR), before capturing the carbon dioxide and disposing of it offsite.
But the Project Cavendish consortium fell apart when it realised the extent of technical and economic uncertainties associated with the project, according to a source familiar with the matter.
In addition, the project partners were reluctant to commit while the government prevaricates over whether or not to support and subsidise hydrogen blending and heating — on which the UK is due to make decisions this year and 2026, respectively, amid a major public backlash over plans to test hydrogen in the network for this purpose.
The UK has also yet to unveil its subsidy mechanism for CCUS.
The consortium had partnered with Scotland's Acorn CCUS project — which was recently granted permission by the government to apply for funding from a £1bn ($1.24bn) subsidy pot — with a view to transporting captured carbon to Scotland via ship.
But according to Arup's early analysis of the project in 2020, this would require nearly 50 ships to visit the site per week to ferry carbon to and from Peterhead in Scotland in order to sequester carbon at Acorn. If the project expanded to the full 7.4GW first envisaged by the project partners, it would require around 400 per week — despite the fact that only a handful of large CO2 carriers exist at present.
Tom Baxter, independent hydrogen expert and a visiting professor at the University of Strathclyde, told Hydrogen Insight the problems with Project Cavendish were evident from the start.
Pointing out that the LNG imported to the Grain terminal carries an even higher carbon footprint than domestically produced fossil gas, he also warned that the plan to ship captured carbon to Scotland from Kent would prove prohibitively expensive and carbon-intensive.
"I'm leaning on my 40 years of costing experience, and that project should have been dismissed on inspection," he told Hydrogen Insight today.
For some of the partners, the Project Cavendish exit appears permanent. Uniper, which had hoped to host the project on the site of its 1.3GW Grain gas-fired power plant with a view to eventually converting it to run on hydrogen, has recalibrated its plans.
"The project partners no longer cooperate under the umbrella of Project Cavendish," a spokesperson for Uniper told Hydrogen Insight. "We can also confirm that Uniper is... exploring other projects at its Grain power station site."
Source:HydrogenInsight