The Netherlands and Germany will jointly import green hydrogen
---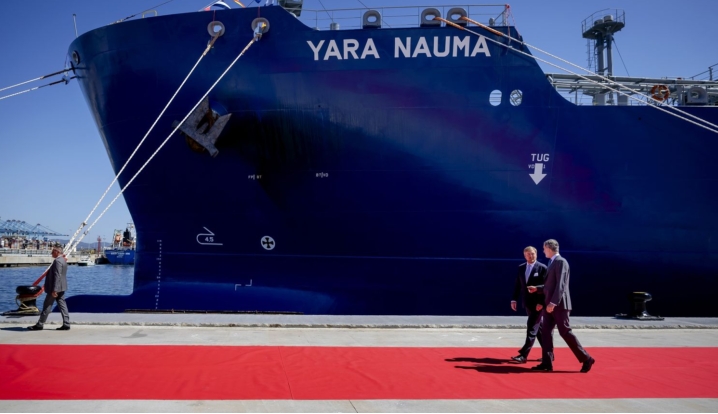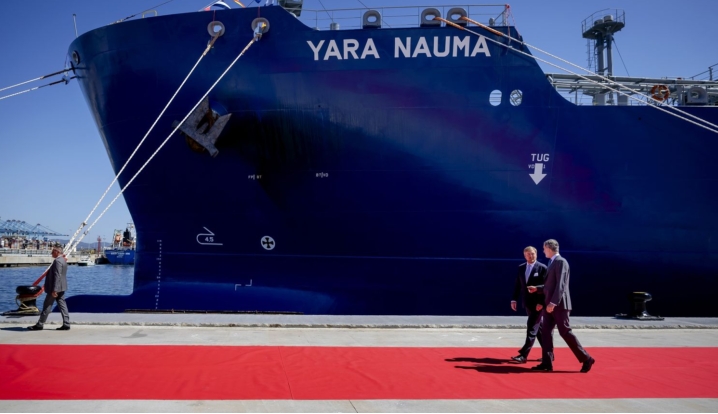 The Netherlands and Germany will jointly import green hydrogen.
The Netherlands and Germany are working together on the future import of green hydrogen. The Ministry of Economic Affairs and Climate announced this today during a working visit by King Willem-Alexander to the German state of North Rhine-Westphalia.
Both countries are setting aside 300 million euros for the import of renewable hydrogen. This is hydrogen that is produced with, for example, wind or solar energy. Hydrogen must play a major role in making industry and the transport sector more sustainable.
The joint import will start in 2027. This means that the Netherlands is joining the German H2Global subsidy project. Since last year, the German government has been purchasing ten-year supply contracts for green hydrogen together with several major energy companies on the global market.
In this way, the partners try to pay the lowest possible price. The hydrogen is then sold on to companies that need the hydrogen for their production. They should therefore benefit from the favorable purchasing.
The Netherlands will participate
The Dutch government believes the H2Global project is a nice addition to the current import policy. It also fits in with the intention to work more closely with Germany in the field of hydrogen. The two countries need the most hydrogen within Europe.
To some extent, neighboring countries will produce hydrogen themselves. But imports are also necessary. Because of the important ports in the Netherlands, imports – also for Germany – will largely pass through the Netherlands.
The Dutch ministry writes:
This will eventually create a Northwest European hydrogen market in which the Netherlands can develop into one of the most important hydrogen hubs in the region.
Global search
The fact that the Netherlands is looking for green hydrogen was clearly visible in the king's travel schedule in recent months. A month ago he flew to South Africa together with outgoing climate minister Jetten to discuss, among other things, the supply of green hydrogen to the Netherlands. This was also on the program in June during a visit to Spain.
In the same month, outgoing Prime Minister Rutte also committed himself to hydrogen diplomacy. He then visited Morocco, Namibia and South Africa , with the export of green hydrogen also being an important part of the discussions between government leaders.
Source:HydrogenCentral