Hydrogen in shipping | Wartsila brings the world's first four-stroke ammonia engine to the market
---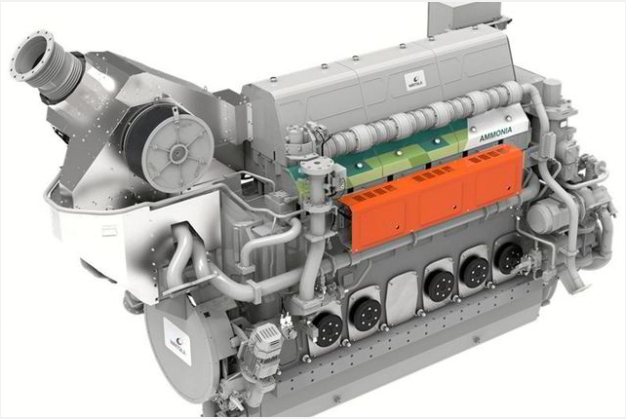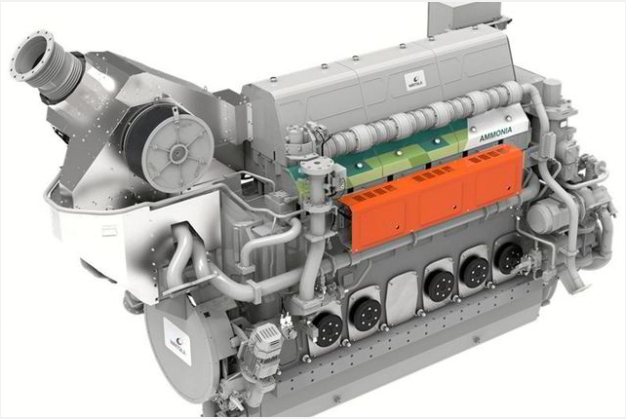 Shipping industry can now order ammonia engine with standard lead time, says Finnish engineering firm
Technology group Wartsila yesterday (Wednesday) launched what it says is the world's first four-stroke shipping engine that can burn hydrogen-derived ammonia as a fuel.
The launch marks the first time that shipbuilders and owners can order a four-stroke ammonia-fired engine for delivery on a "standard lead time" the Finnish company told Hydrogen Insight today (Thursday).
The "Wartsila 25 ammonia" engine, available to order from Q1 2024, will reduce emissions by up to 70% compared to diesel, when burning "sustainable ammonia" and using a biofuel-based pilot fuel (which ignites the engine), the company claims.
Global shipping regulator the International Maritime Organisation (IMO) has mandated that the industry must reduce their emissions by 70% on 2008 levels by 2040.
The engine will be dual fuel, meaning that ships fitted with the technology will also be able to burn diesel — raising the question of whether the technology will really lead to the 70% emissions reduction the company claims.
And given that the IMO regulations stipulate emissions must only be cut by 20% by 2030, ship operators have plenty of room to burn diesel when sustainable ammonia (made with either blue or green hydrogen) is either too expensive to use or supply constrained.
And the Wartsila model is by no means the only ammonia engine in the advanced stages of development.
Last month, shipping giant Exmar gave the green light for two ammonia-powered engines built by Switzerland's WinGD to be fitted to ocean-going vessels it has on order, expected to be the world's-first ammonia-powered ships when they hit the water in 2026.
And enginemaker MAN is developing a two-stroke ammonia engine for the shipping market, which it hopes to launch in early 2024.
Four-stroke engines are typically used in smaller vessels, as they are more compact — but also heavier — than the two-stroke engines most frequently used in large vessels.
The company is targeting smaller vessels which need power sources between 1.7-2.8MW per engine.
Wartsila's first customer for the engine looks set to be Norwegian "short sea" specialist Viridis Bulk Carriers, signing a letter of intent to this end earlier this month.
Short sea vessels travel relatively short distances, compared to oceangoing ships that take intercontinental journeys.
As two-stroke engines are lighter, they are more efficient on a power-to-weight basis, meaning that they are ideal for larger cargo vessels.
Wartsila is part of a consortium that in April 2022 received €10m from the EU's Horizon research fund to develop ammonia engines, including two-stoke engines, for use in shipping. That programme funded lab-based demonstrators for the four- and two-stroke versions of the ammonia engine — the latter of which Wärtsilä has said it will retrofit to a vessel by 2025.
"It's important to emphasise that the Wartsila 25 is the first Wartsila engine to run on ammonia as a fuel, and this is an important milestone, but we do not stop here," a spokesperson for the company told Hydrogen Insight.
"While we are planning for additional ammonia engines in our portfolio over time, we are also committed to continue development and testing of technologies and solutions that can continue to support the industry with reducing greenhouse gas emissions even further in the future."
Source:HydrogenInsight