Low-carbon Investor Nexus Development Capital Increases Capital Commitments to $50 Million, Funds North America's First Zero-Emission Hydrogen Ferry Fleet, SWITCH Maritime
---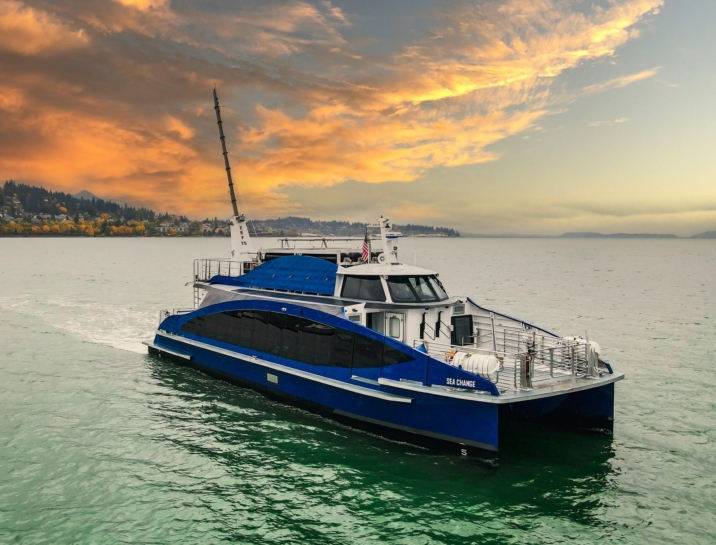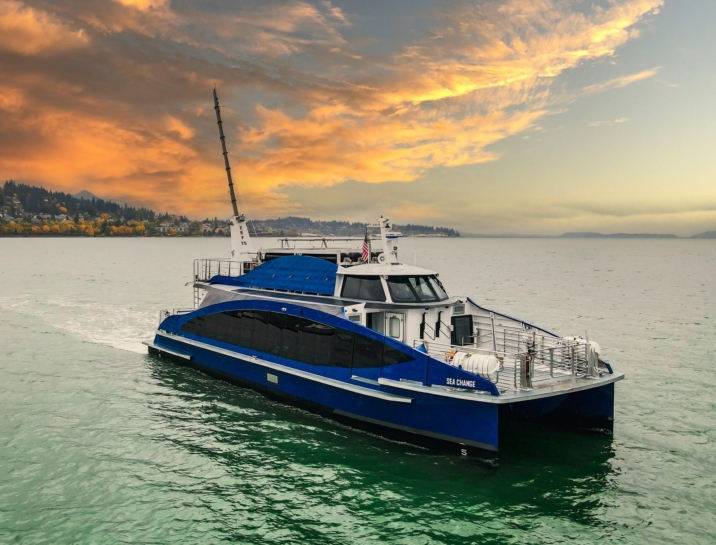 Low-carbon Investor Nexus Development Capital Increases Capital Commitments to $50 Million, Funds North America's First Zero-Emission Hydrogen Ferry Fleet, SWITCH Maritime.
Nexus Development Capital today announced a second capital raise, bringing total managed capital to $50 million. A market leader in funding energy transition and low-carbon infrastructure assets, Nexus Development Capital will use the growth infusion to continue providing small-check investments to sustainable infrastructure solutions, helping to bridge the gap between project concept and implementation.
As its sixth investment, Nexus Development Capital has funded SWITCH Maritime, a pioneer that is bringing the first zero-emissions ferry fleets to North American waters.
Ashlynn Horras, Senior Vice President of Nexus Development Capital, said:
SWITCH Maritime's first vessel, Sea Change, addresses a critical market gap in reaching zero emissions for the maritime industry and provides a much-needed early demand signal in the new hydrogen economy.
"Our team is focused on providing roadmaps for deploying and scaling rising low-carbon sectors, like hydrogen, as well as additional emerging solutions including waste-to-energy and biofuels."
Despite widespread electrification of ground and air transport, ferry fleets in the U.S. still currently run on diesel, which not only emits carbon emissions and particulates into the air, but also introduces contaminates into waterways. Electrification of ferry fleets will be critical, but faces barriers in battery size and availability of charging infrastructure.
As cities and ports look to meet new mandates around phasing out diesel and decarbonizing heavy-polluting industries like the maritime industry, SWITCH will be debuting its flagship zero-emissions vessel, the Sea Change, in the San Francisco Bay. The 75-passenger ferry, powered by hydrogen fuel cells and batteries, will provide zero-carbon transit along San Francisco's downtown waterfront. As part of its investment strategy, Nexus Development Capital's investment in SWITCH Maritime will prove the Sea Change's functionality, enabling SWITCH to expand its fleet and replicate the technology throughout the broader United States.
Pace Ralli, CEO of SWITCH Maritime, said:
The maritime industry is one of the hardest to decarbonize sectors, but there are viable technologies and business models that can be deployed today to start transitioning fleets.
"After nearly a decade of searching for the right capital partner to support our early stage risk profile and high capital needs of project development, we're thankful to have found Nexus
Development Capital. As a mission-based fund with a clear, long-term view on the future of the low-carbon economy, they have provided us with a critical starting block to prove our business model, and grow into an entirely new carbon-'net-zero' market for the maritime industry."
The funding comes at a time when despite the growing appetite for low-carbon infrastructure, many traditional investors avoid funding newer technologies, or projects that are not yet shovel-ready, leaving a "valley of death" for project developers. With a focus on accelerating new, low-carbon solutions, Nexus Development Capital's unique investment model fills a much-needed market gap by providing funding for developers to prove their business model, complete development activities, grow their teams, and commercialize their technologies. After two years of sustained growth, Nexus Development Capital has established itself as a market leader in funding renewable and circular economy assets. Nexus Development Capital has invested in sustainable agriculture, recycling, carbon capture, renewable natural gas, biochar, and hydrogen. By filling an investment void between venture and infrastructure capital, the company provides its partners with the technical, operational, and development expertise to achieve scale.
Josh Kaufman, CEO of Nexus Development Capital, said:
Nexus Development Capital is committed to helping teams develop projects with low-carbon technologies, and to proving that their platforms can meet the risk appetite of institutional infrastructure investors.
"This new capital infusion allows us to help companies, like SWITCH, achieve the scale required to make material environmental impacts."
Source:HydrogenCentral