Hydrogen Fuel Cell Power Generators – EODev raises €46 million to accelerate its development
---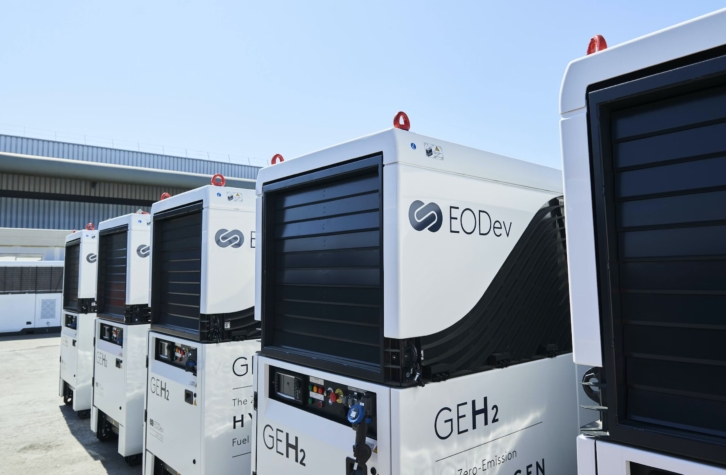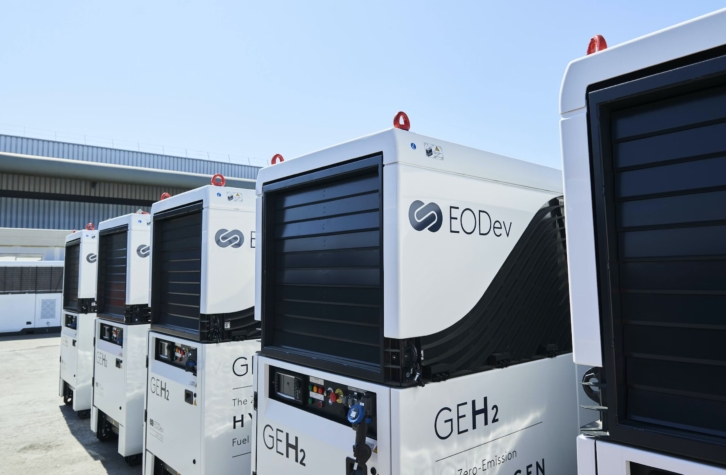 Hydrogen Fuel Cell Power Generators – EODev raises €46 million to accelerate its development.
EODev welcomes TiLT Capital Partners, a VC of the Siparex Group specializing in the energy transition, to its capital, together with Supernova Invest, CapHorn and PULSE, the CMA CGM Energy Fund, in order to finance its development plans. Existing shareholders also take part in the operation.
Led by Jérémie Lagarrigue under the presidency of Thierry Best, who succeeded founding partner Victorien Erussard in the summer of 2023, EODev is today supported by leading shareholders such as the Accor, Amfil, Thélem assurances, Monnoyeur, and Toyota groups.
The fundraising led by TiLT Capital (Siparex Group) will enable EODev to strengthen its leading position in the hydrogen fuel cell power generators market by financing its investment program, the expansion of its product range and the acceleration of its commercial development.
The TiLT Capital Fund 1, whose aim is to support the development of companies in acceleration phase by providing its expertise in the energy sector and supporting the implementation of ESG policies, is making here its 6th investment. It is supported in this operation by two financial investors, Supernova Invest and CapHorn, as well as by industrialist CMA CGM via PULSE, its Energy Fund, and the existing shareholders of EODev.
EODev currently relies on a team of more than 90 people spread between Issy-les-Moulineaux (92), Montlhéry (91) and Lyon (69), and on a network of more than 50 suppliers established throughout France. The company, whose power generators are already distributed in 25 countries, is experiencing significant growth, going from four power generators delivered in 2021 to more than a hundred units sold worldwide in 2023. A major partnership has also just been signed in Oceania with Toyota Australia, which has become the first EODev franchisee to assemble and sell GEH2® in this region.
Jérémie Lagarrigue, EODev's CEO:
In just four years, we have managed to demonstrate the relevance of our solutions and raise the company to the rank of leader in the market for zero-emission power generators.
"We are proud of the achievements we have made, the unwavering support of our historic shareholders and the interest generated for new investors who are strongly involved in the energy transition, who understand the challenges that are not only economic but also impact climate and public health."
Thierry Best, EODev's Chairman:
EODev's pragmatic approach gives substance to our vision of creating a French champion of decarbonization on a global scale, through virtuous practical applications.
"The private actors who joined us during this fundraising campaign clearly understood that it is possible, if we give ourselves the means to get there. Public actors such as the Paris Region area are also supporting us while constructive dialogue continues with various public stakeholders within the framework of France 2030."
Nicolas Lepareur, founding partner de TiLT Capital Partners:
The need to accelerate the transition to clean energy production is at the heart of TiLT's investment strategy.
"We invest in solutions and technologies such as those of EODev, which are proven, mature and therefore immediately scalable with a significant impact on the decarbonization of our energy practices. We are very proud to have led this fundraising campaign as lead investor and to have joined the company's historic shareholders to support a committed and high-quality management team serving the development of EODev."
Roland Lescure, French Minister Delegate for Industry:
I welcome the new fundraising of EODev, a pioneer in hydrogen power generation solutions for marine and land applications, confirming its dynamism and positioning itself to become a leading champion in the emerging global hydrogen usage market.
"The made-in-France technologies developed and marketed by EODev fully align with the national hydrogen strategy led by the Government since 2018, allocating €9 billion for the development of hydrogen equipment manufacturers and users. It is with projects like EODev's that France will become a global leader in hydrogen."
Source:HydrogenCentral