Fortescue takes final investment decision on first two hydrogen production projects worth a combined $700m
---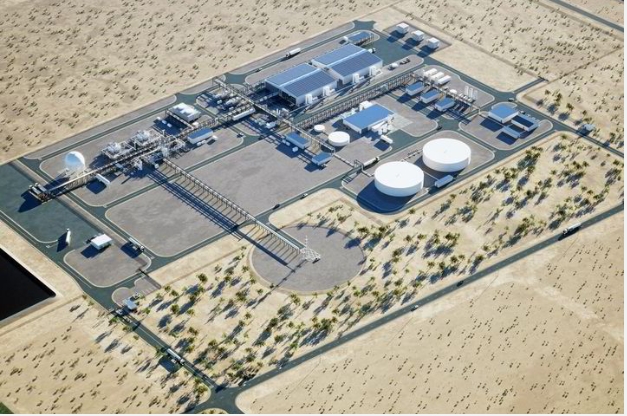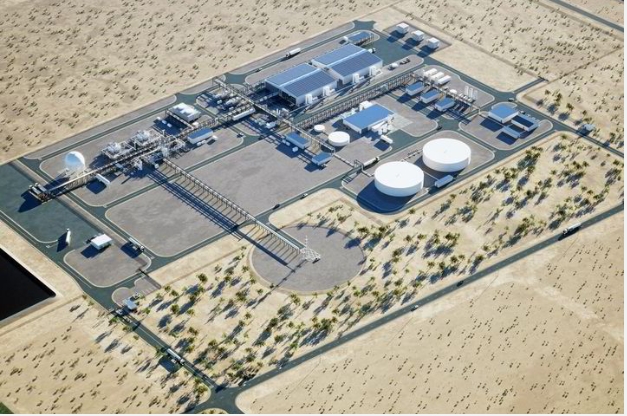 Board approves total of three schemes including Phoenix Green Hydrogen hub an a 50MW electrolyser in Gladstone Australia
Fortescue has taken a final investment decision (FID) on its first two hydrogen projects: Phoenix Hydrogen Hub in the US and a 50MW electrolyser project in Gladstone.
The Australian mining and energy company has also approved a small green iron project in Pilbara that will use an existing supply of renewable hydrogen.
Fortescue will spend $550m on developing the 80MW Phoenix Hydrogen Hub, a liquid green hydrogen production plant in the US state of Arizona capable of producing 11,000 tonnes of H2 a year.
This includes the $24m Fortescue spent to buy the project at an early stage, along with yet-undeveloped land, this summer from US zero-emissions truck company Nikola, which was in the midst of streamlining its business to focus solely on getting its vehicles to market.
Despite the name, the Phoenix Hydrogen Hub is not a part of the Regional Clean Hydrogen Hubs programme.
The Australian company disclosed that the project — which is due to start up mid-2026 — has already procured 80MW of alkaline electrolyser capacity, although a supplier has not yet been named.
The facility will also procure power via the Arizona Public Service, supplied "from new sources of wind and solar generation under its regulated extra high load factor tariff, together with green attributes under its Green Power Partners program", with a 69kV connection to the grid currently underway.
"The Phoenix Hydrogen Hub establishes Fortescue in one of the most attractive energy markets in the world, facilitated by the Inflation Reduction Act," said the company's energy CEO Mark Hutchinson, referring to generous incentives for clean hydrogen, such as an up-to-$3/kg production tax credit, signed into law last year.
However, guidance for actually claiming the federal tax credit is unlikely to be published before the end of the year, although many expect similar rules on additionality (ie requiring new sources of renewable power) to access the top rate as have been legislated in Europe.
Some states, such as Illinois and Colorado, have unveiled their own clean hydrogen end-use tax credits, while the governor's office of California had in August announced it would produce an H2 market development strategy building on existing zero-emission vehicle incentives.
"The proximity to California, a primary heavy haulage trucking route and the most progressive US state to adopt and incentivise clean hydrogen, primes Fortescue well to deliver value into the US domestic market," Hutchinson said.
Meanwhile, Fortescue will also spend $150m on a two-stage 50MW proton exchange membrane (PEM) electrolyser project in Gladstone — for which it will make the equipment in-house at its 2GW factory, which the plant will be co-located with.
The first stage will see 30MW of capacity installed, to start up in mid-2025, with the next 20MW commissioned by 2028. This is because although the Gladstone Area Water Board has committed enough water to support the first phase, extra infrastructure upgrades would be needed to supply sufficient volumes for the second.
Once fully developed, the Gladstone PEM50 project will produce 8,000 tonnes of H2 a year.
Like the Phoenix Hydrogen Hub, this facility will use renewable electricity bought off the grid. "It is anticipated that power will initially be purchased from the spot market, and flexible operations will be employed to manage pricing," Fortescue noted in its announcement.
The Australian firm has also not disclosed whether any long-term offtake agreements for either project have already been signed.
Fortescue has also listed the next three projects it will fast-track for FID: its proposed green hydrogen and ammonia complex in Pecem, Brazil; a 300MW renewable NH3 project in Holmaneset, Norway (for which a conditional PPA has already been signed); and an up-to-300MW "steam-to-fertiliser" plant in Kenya, with the Kenyan government already put forward as a proposed offtaker.
Meanwhile, although it is progressing its second Australian project in Gibson Island through front-end engineering design, the mining and energy company admits that the facility faces "structurally high green electricity costs" at present.
The Fortescue board has also approved $50m on a green iron project near its Christmas Creek mine in the Pilbara region of Western Australia, which will process magnetite and hematite ores using hydrogen and renewable electricity.
This facility, which will draw on existing H2 production from a pilot 1.4MW electrolyser sited near the mine, will produce more than 1,500 tonnes of green iron a year, with start-up in 2025.
Source:HydrogenInsight