First Ever Inland Hydrogen Vessel's Hull Reaches Rotterdam for Final Adjustments
---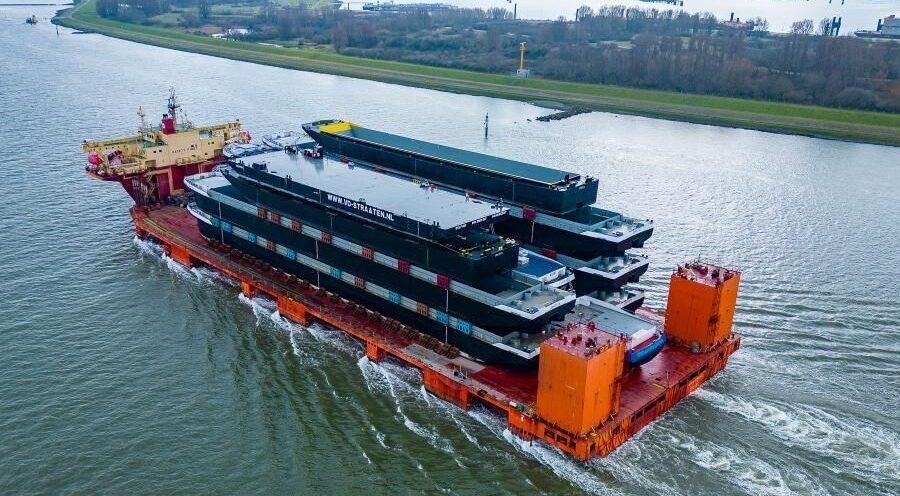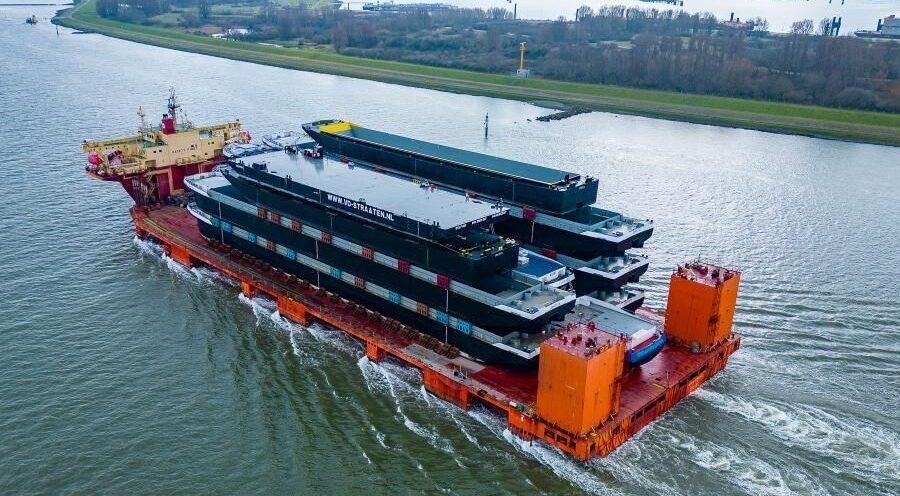 The hull of the world's first inland hydrogen vessel, named "Antonie," has reached Rotterdam after a month-long voyage on the lift vessel "Sun Shine" from China.
Currently undergoing final adjustments at Concordia Damen's Werkendam shipyard, Antonie will be 135 meters long and have a 3,700-ton cargo capacity, powered by a state-of-the-art fuel cell propulsion system.
The Dutch shipyard is building Antonie for Lenten Scheepvaart, a local inland shipping company, to transport salt for Nouryon's salt factory in Delfzijl to the Port of Rotterdam's Botlek.
The Dutch government's Infrastructure and Water Management department has awarded Lenten Scheepvaart a €4 million subsidy to promote the use of hydrogen as a fuel in inland transport, paving the way for zero-emission shipping.
"Our passion lies in greening the inland shipping industry, and we are committed to pursuing this objective," stated Chris Kornet, the CEO of Concordia Damen.