Doosan Fuel Cell Holds a Roundtable by Inviting Key Figures From the Chinese Government
---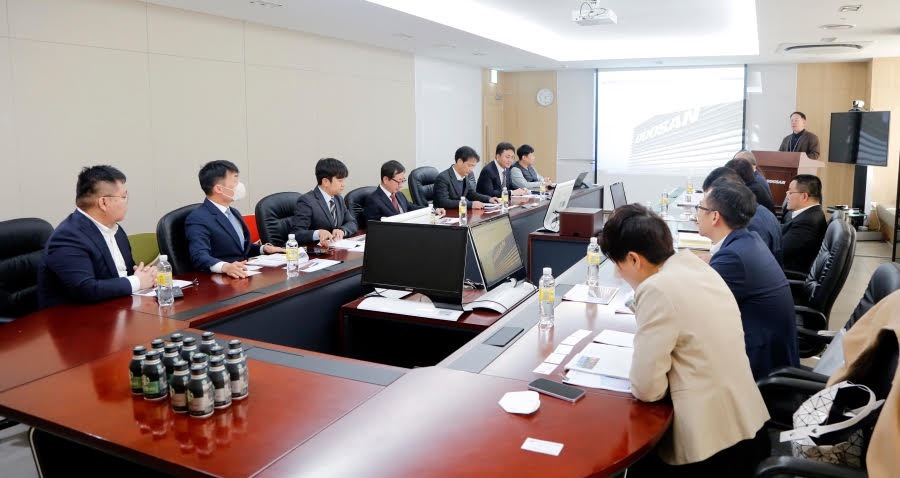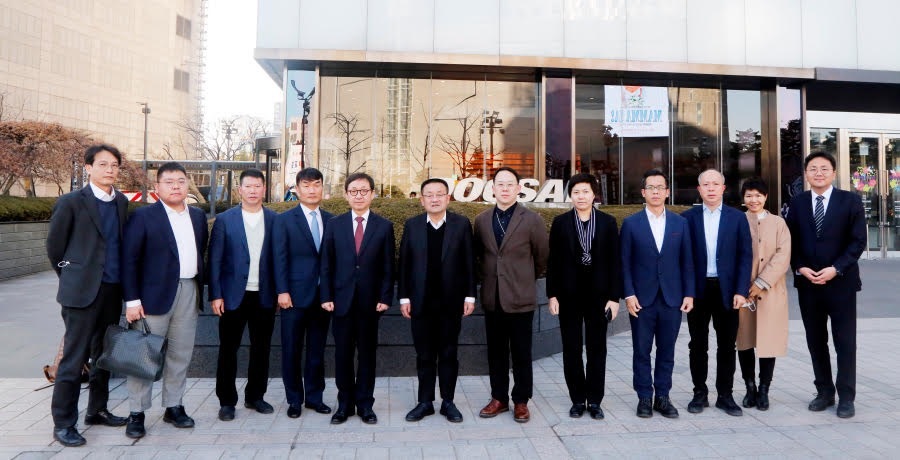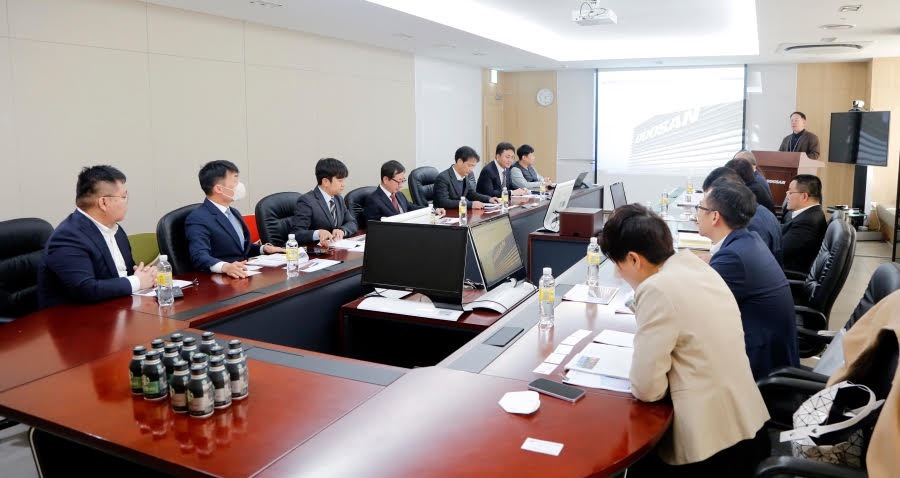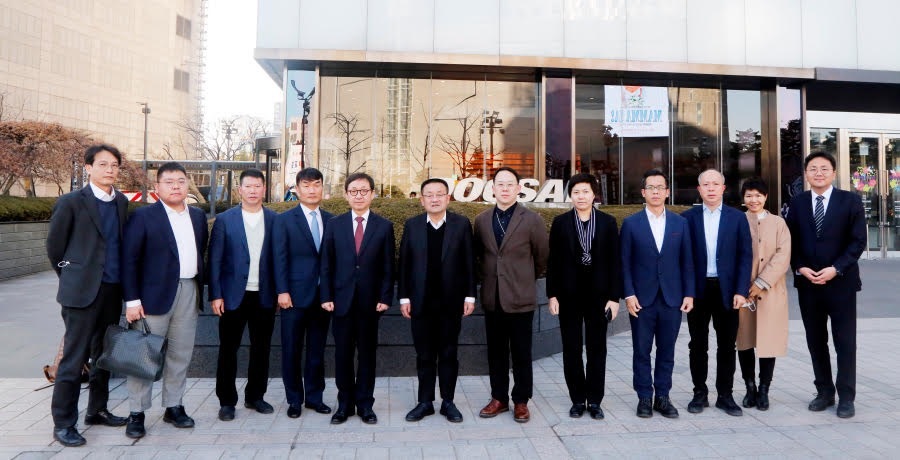 Discussed development plans for the hydrogen industry with government officials from Nanhai District, which exported hydrogen fuel cells for the first time
On the 21st, Doosan Fuel Cell invited key figures from Foshan, China, and had a discussion at Doosan Tower in Dongdaemun. The event was a place to discuss ways to expand the hydrogen business in China, and about 15 people attended, including Vice President Je Hu-seok of Doosan Fuel Cell, Gu Su-ji, Nanhai-gu, Foshan-si, China, and General Manager Lu Chong of ZKRG.
Nanhai District, Foshan City, China is the first area in Korea where Doosan Fuel Cell exported hydrogen fuel cells overseas. In September 2021, four 440kW hydrogen fuel cells were installed as distributed power sources to supply electricity and heating to apartments and buildings.
In this roundtable following the visit to the hydrogen fuel cell power plant located in Gangdong-gu, Seoul, Introduction of Doosan Group and hydrogen fuel cell business Introduction of the current status of attracting the hydrogen industry to Nanhai-gu Discussion on the direction of establishment of Doosan Fuel Cell-ZKRG joint venture Expansion of hydrogen business in China The need for government-level support was discussed.
An official from Doosan Fuel Cell said, "This roundtable is meaningful in that it is a place where Doosan Fuel Cell, Chinese local governments that are interested in the hydrogen industry, and the public and private sectors, including Doosan Fuel Cell's business partner ZKRG, discuss ways to develop the hydrogen industry in China together. "We will try to speed up commercialization in China and seek ways to expand the business area to various places of use," he said.
Meanwhile, in November of last year, Doosan Fuel Cell signed a supply contract with ZKRG to export 105MW hydrogen fuel cells step by step, and established a joint venture to support the development of China's hydrogen fuel cell power generation market, discover business opportunities and sell them. have decided to do.