Intelligent Energy signs license agreement with Hogreen Air to assemble fuel cells in South Korea
---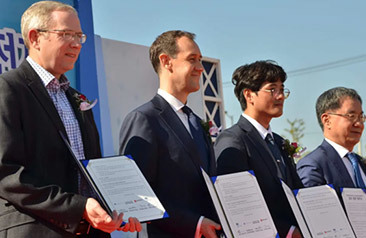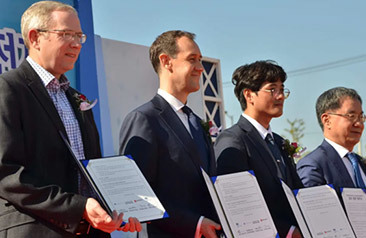 UK-headquartered Intelligent Energy (IE) has announced it has signed an agreement with Hogreen Air to assemble its IE-DRIVE™ fuel cells under license for the South Korean and wider Asian markets.
The contract includes an initial order for fuel cell stacks and component to assemble one hundred 100kW IE-DRIVE HD fuel cell systems, which are expected to commence in 2024.
Hogreen broke ground on its new production facility in Gwangju, South Korea in September (2022), as the company prepares to ramp up its assembly capacity.
in addition to licence agreement, a Memorandum of Understanding (MoU) between Intelligent Energy, Hogreen, Gwangju Metropolitan City Government, and the British Embassy in Seoul was signed to support the development of hydrogen fuel cells and creating a hydrogen industry ecosystem.
This latest round of agreements builds off a partnership established in 2021. which hoped to see Intelligent Energy, Hogreen Air, and Edison Motors expand the hydrogen fuel cell market for automotive applications in South Korea.
David Woolhouse, CEO of Intelligent Energy, said, "We've been working with Hogreen for four years, they have been outstanding partners serving customers in Korea and South-East Asia.
"Over the last five years, IE has been launching products based on technology of the previous 20 years, from sub-1kW to 200kW. Now we are focussed on increasing capacity around the world, while maintaining our reputation for excellent service."
Seong-ho Hong, CEO of Hogreen Air, added, "Hogreen introduced a hydrogen fuel cell drone in the existing drone market through its relationship with IE. Since then, the system has been develop using fuel cells for mobility and small-medium sized power generators.
"Based on the establishment of this manufacturing facility, Hogreen Air will introduce hydrogen fuel cells with high performance and reliability in South Korea, and Southeast Asia."