Kazakhstan to Facilitate Europe's Reduced Reliance on Fossil Fuels, Hydrogen Included
---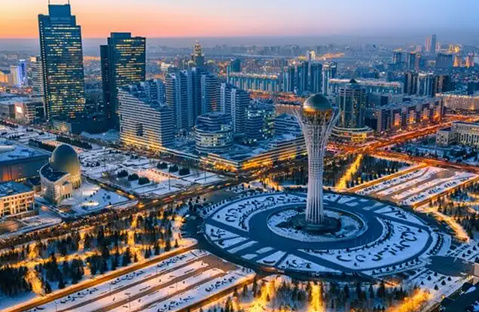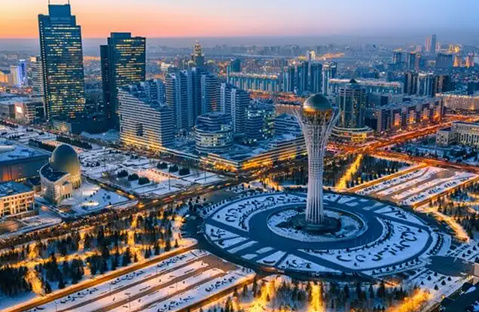 Sharm el-Sheikh, Egypt – As COP27 concludes, and pressure mounts on summit participants to phase down reliance on fossil fuels, Europe's gaze turns to Kazakhstan – whose adoption of its first low-carbon strategy, its capacity to supply the minerals required for the electric revolution and potential to export hydrogen – make it central to Europe's decarbonization efforts.
The nation's burgeoning renewable energy sector, as well as its willingness to invest in emerging industries such as green hydrogen, draw strength from the top of government, with President Tokayev strongly supportive of projects to transform Kazakhstan into a "green powerhouse".
Supply of decarbonization minerals Kazakhstan, historically best known for its hydrocarbon reserves and a production hub of Exxon, Chevron, Total and Shell, is emerging as a key facilitator of Europe's transition to green energy.
It is already a prime producer of minerals strategically critical for decarbonization – in 2021 alone Kazakhstan produced over half a million tonnes of copper and exported over $500 million worth of nickel to the European Union. Added to this, Kazakhstan's abundance of rare earth minerals ideally positions it as a key supplier for the electric revolution.
Kanat Sharlapaev, CEO of Baiterek Holding, an institution set up to support the sustainable economic development in Kazakhstan highlights: The world needs to double its copper output in order to achieve the carbon transition in the next 15-20 years.
"Kazakhstan will play a crucial role in the facilitation of carbon transition in Europe in two ways. First, by supplying the materials to support the transition and secondly, by supplying the clean energy sources. A $50 billion deal to produce green hydrogen in Kazakhstan to help Europe reduce its reliance on fossil fuels has already been signed."
However, the extraction and production of these strategic commodities must itself be carbon efficient.
Aida Sitdikova, Director, Sustainable Infrastructure Group, EBRD stated: Kazakhstan's carbon intensity is a challenge, 70% is still fired by coal. "As carbon border adjustment comes online in 2026, Kazakhstan will be faced with an issue of competitiveness. To be able to support the global decarbonization with rare earth minerals and metals, they have to be greenly procured." "EBRD financed 800 MW of renewables in Kazakhstan with developers from UK, France, Germany, China and we supported the development of regulatory environment for renewables, enabling other lenders to join."
Carbon neutrality strategy
Kazakhstan has taken meaningful steps to address its carbon emissions – at COP26 in Glasgow President Kassym-Jomart Tokayev announced his country's carbon neutrality ambition by 2060. This year in Sharm el-Sheikh, Prime Minister Smailov announced the 'Low Carbon Development Strategy', as part of which Kazakhstan will establish 7 GW of renewable energy capacity to be built by 2030.
This policy announcement complements the President's existing "Green Economy Plan", which sets the goal of sourcing 50% of the country's energy share from renewable sources by 2050 and achieving carbon neutrality by 2060.
Arman Kashkinbekov, Honorary CEO and Board Member of the Association of Renewable Energy of Kazakhstan noted:
Kazakhstan has committed itself to achieving carbon neutrality by 2060 through renewable energy sources – which have become a real locomotive of the green economy, providing new power plants to the country and high profitability to investors."Moreover, global moves reducing renewable energy tariffs, compounded by an inexhaustible natural potential, makes the realization of carbon neutrality earlier than the specified period not only plausible, but likely."
Last year alone 19 new renewable energy facilities were commissioned to deliver a total of 393 MW, reflecting a 14.6% increase in renewable power generation on the year before. By 2025, 53 more projects with a capacity of 1,074 MW will be completed, 19 of which are hydroelectric stations, 23 of which are wind farms, and 7 solar power stations.
Green hydrogen hub
The renewable energy potential of Kazakhstan enables it to not only reduce its own reliance on fossil fuels and produce EV minerals in a responsible manner, but to also become a leading producer and exporter of renewable hydrogen.
Giles Redpath, CEO of Hive Energy, a renewables developer, currently working on three large hydrogen projects in South Africa, Spain and Chile said:Kazakhstan has amazing renewables resource, its solar yields are on a par in some areas with Southern Spain, its wind yields are very strong and as good as South Africa."There aren't many places in the world where you get such good solar and wind together, making it a very good combination of factors for producing hydrogen in Kazakhstan."
This view is shared by other major renewables producers:
On 27 October 2022, Svevind Energy Group signed a $50 billion deal to produce two million tonnes of green hydrogen in Kazakhstan annually by building a 40 GW wind and solar station and a 20 GW water electrolysis production mainly for export. This will be equivalent to 20% of Europe's 2030 target for green hydrogen.
On 15th November 2022, the Government of Kazakhstan and Fortescue Future Industries signed a Framework Agreement on the implementation of green hydrogen production projects, which could render the country the world's largest supplier of this fuel in under seven years.